Altrincham Open Studios has been selected as winner of the Bike Themed Window Competition, organised by Altrincham BID, which has involved almost 30 of the town's businesses.
Their window display impressed the judge with its creativity and the way it imaginatively highlighted what the community studio has to offer, including the art gallery itself, workshops for adults, teens and children, and other facilities like laser cutting.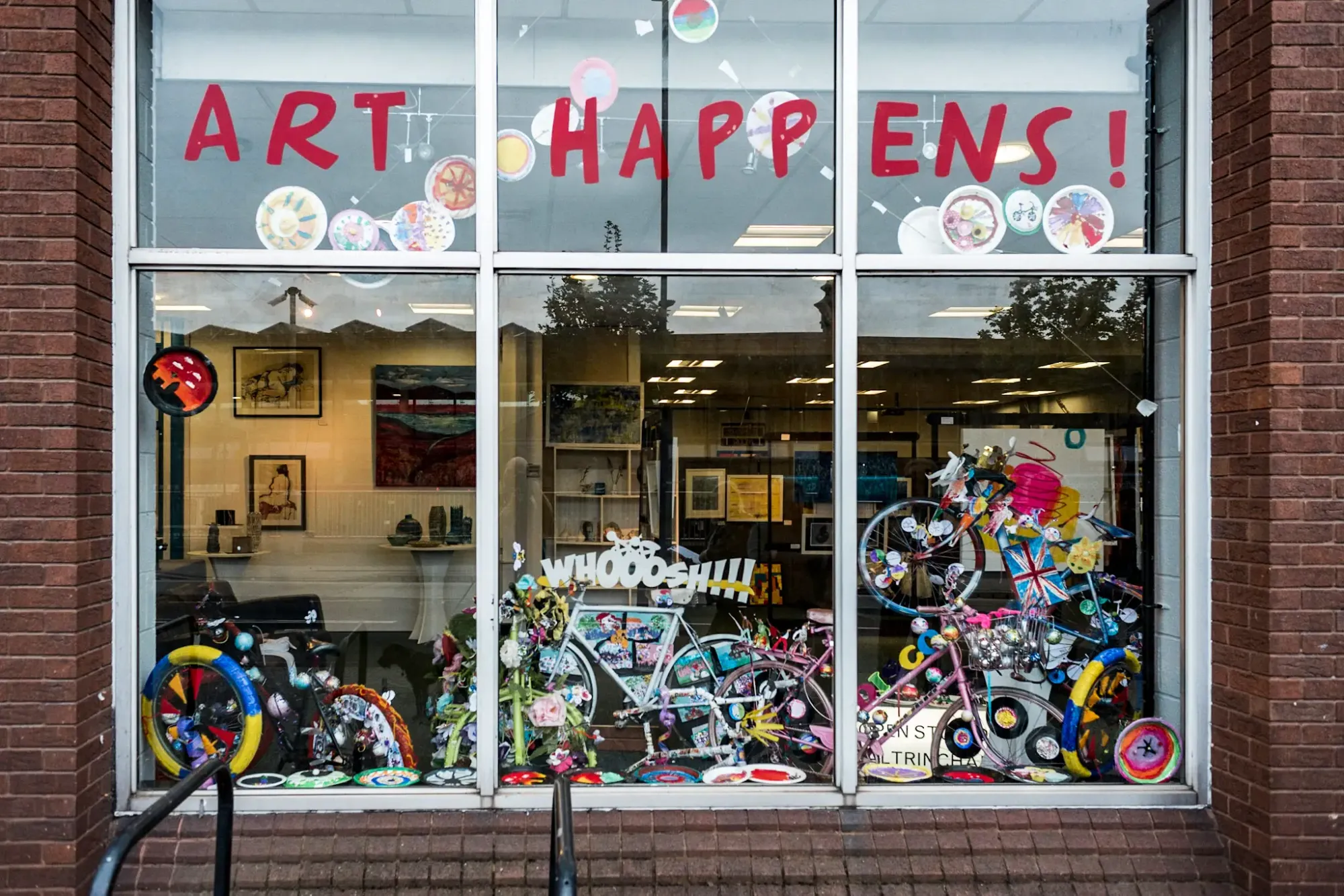 The bikes each have a different theme including Pop Art, Disco, Space, Recycling, the Bee Network (Greater Manchester's programme to build a regional cycling network) and a special Tour of Britain bike. Each bike was decorated with items made by the children of Altrincham in during a series of workshops each of which was led by a different artist.
The 'Bike Themed Window Competition' has been coordinated by Altrincham BID, as part of a programme of entertainment and activity to celebrate the OVO Tour of Britain final stage, starting in Altrincham tomorrow.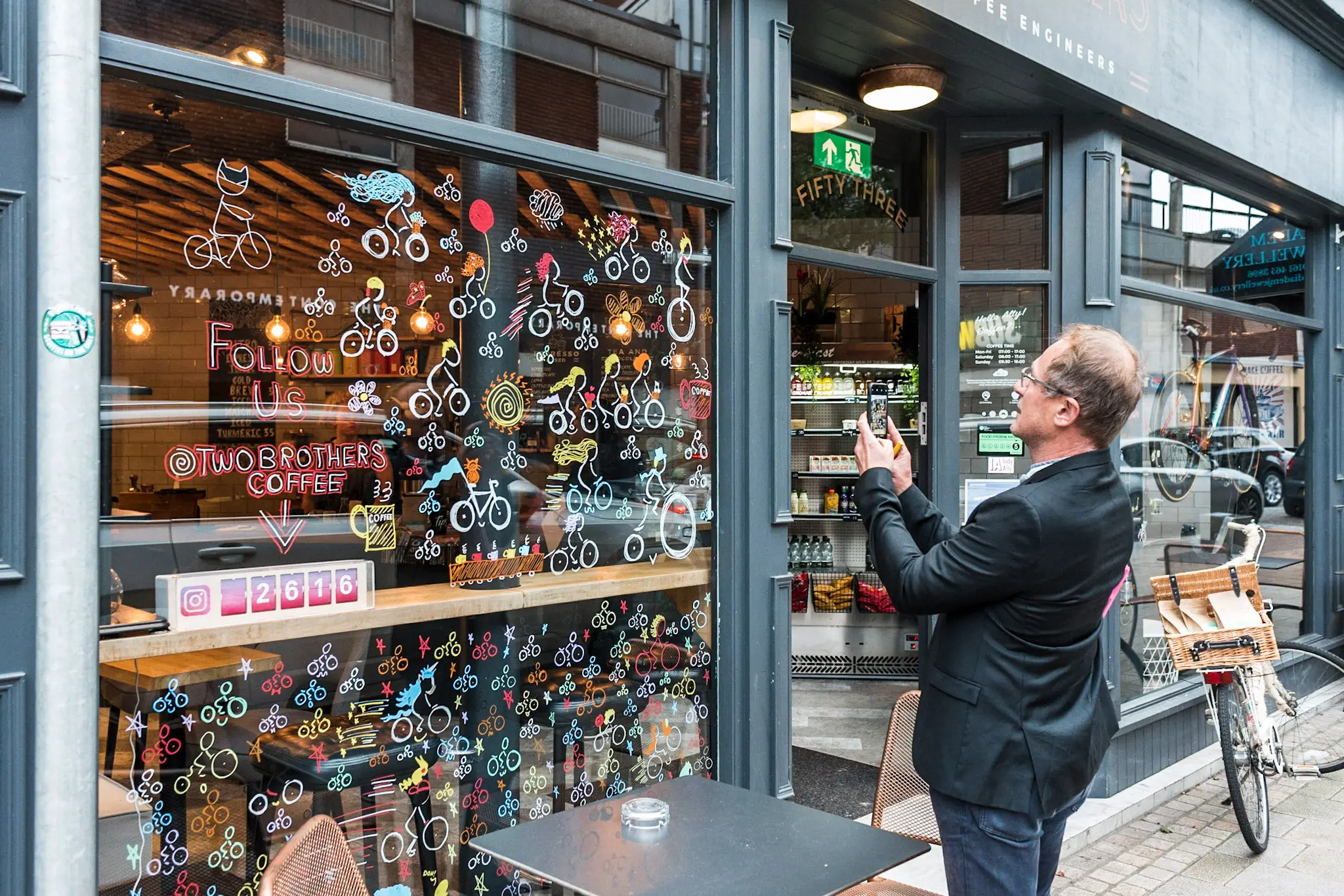 Just under 30 of Altrincham's businesses have decorated their shop windows and business fronts, all of which will be on display until Sunday 15th September.
The window displays were judged by Pete Swift, co-founder and managing director of Planit-IE, an internationally renowned design practice with its headquarters in Altrincham. Swift is a landscape and urban designer, with a personal passion for cycling.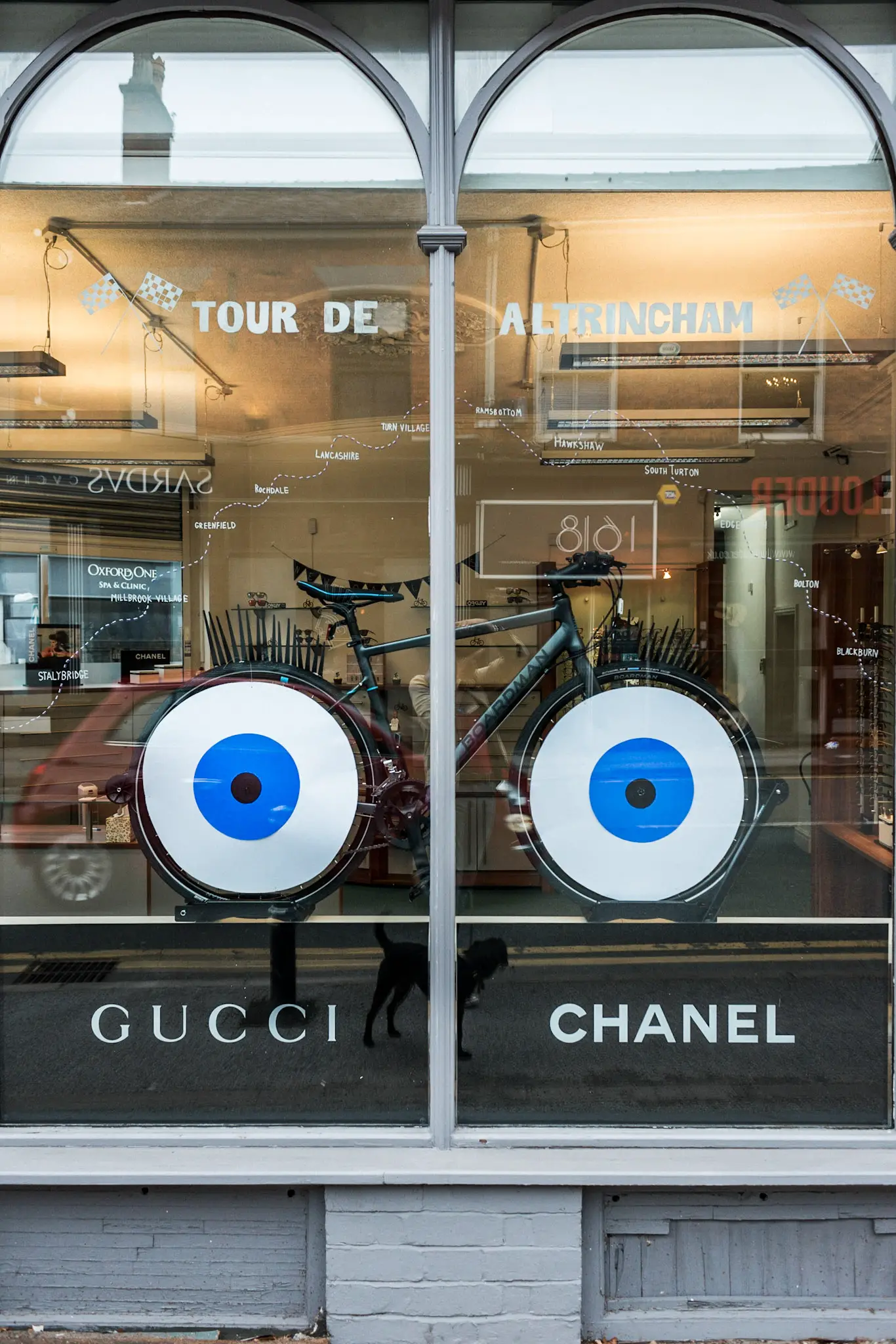 He said: "I was incredibly impressed by the creativity of the displays and it was a difficult job to choose a winner. It's amazing to see Altrincham really getting behind the Tour and you can absolutely feel how proud and excited the town is about hosting this international sporting event. It's well worth coming into Altrincham, not just to enjoy the bike race, but to have a look at the shop fronts and everything else that's going on."
As well as the overall winner there are two runners-up – Toll Opticians and Two Brothers Coffee – who both put together fabulous displays which scored well against the judging criteria. The winner and runners-up will be presented with certificates on the Tour of Britain start stage on Saturday morning at 9am. They will then be invited to enjoy VIP places in the OVO Energy Tour of Britain Breakfast Club.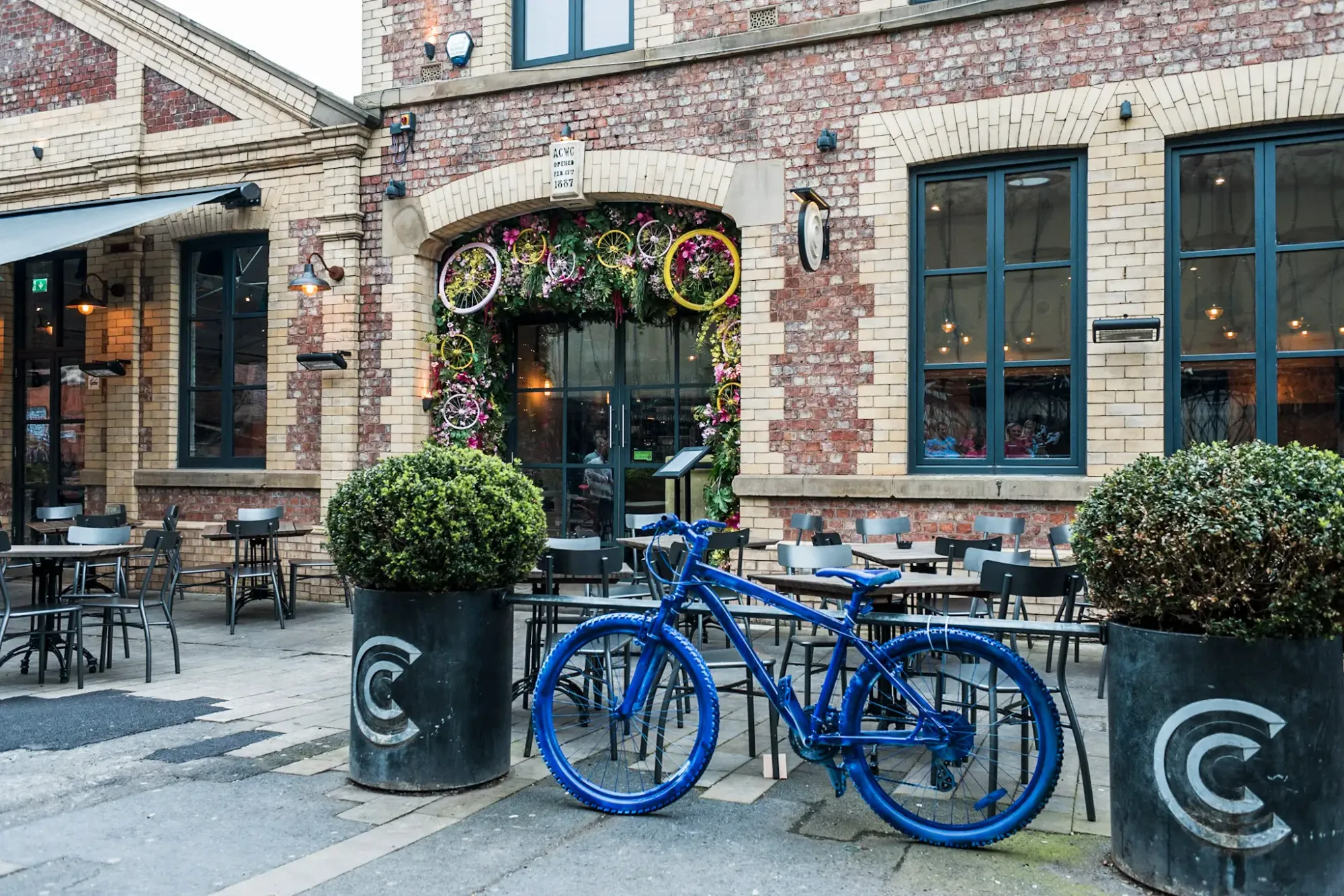 A special mention by the judge was also given to Optieye Care for the humour and social value of their display. Calderpeel Architects also received a special mention for the beautifully executed hand drawing which made up their display, and Scope for their enthusiasm and inclusion of donated items.
You can see a full gallery of the Bike Themed Competition entrants on our Facebook page here.
Photography: Graham Douglas
Comments