A gang of men wielding machetes has carried out a brazen armed robbery in broad daylight at the Altrincham branch of Sainsbury's.
An eyewitness reported seeing three men, all wearing balaclavas, enter the Lloyd Street store at around midday today.
It's understood that the offenders – who were brandishing long machetes – targeted the main kiosk and travel money area, threatening at least two members of staff before fleeing with a quantity of cash.
The staff involved were not injured but were said to be extremely shaken up by the incident.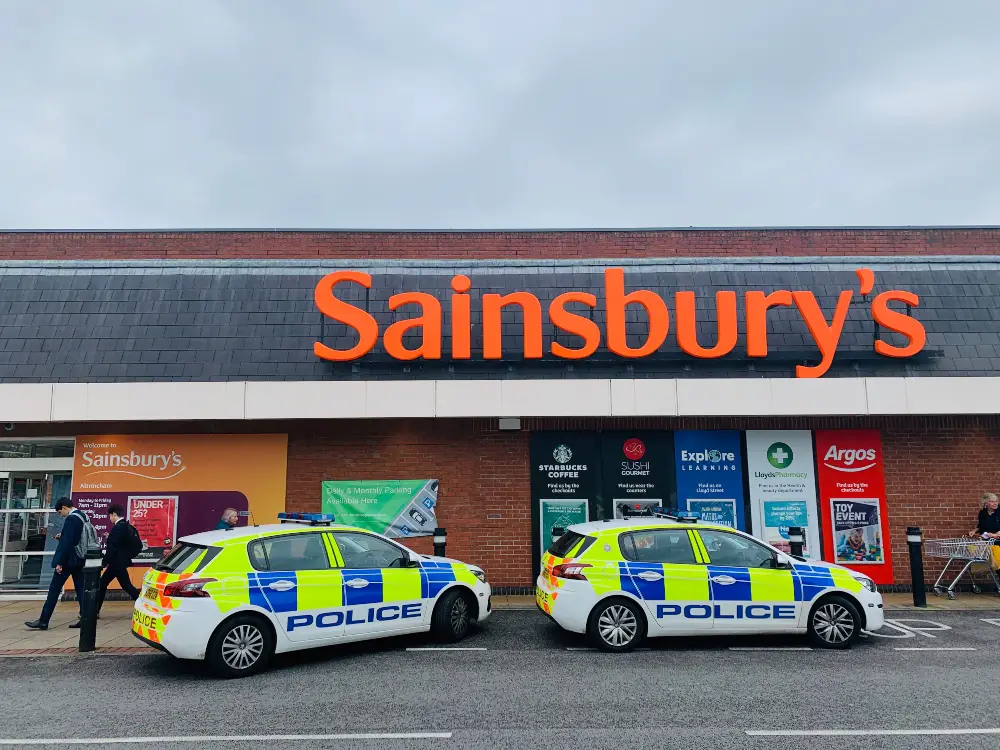 Police arrived quickly on the scene and three police vehicles remained on site at 1.30pm.
The supermarket remains open but the kiosk has been closed and cordoned off with blue police tape.
A Sainsbury's spokesperson said: "There was an incident at our Altrincham store and thankfully no one was harmed. We're supporting the police with their investigation."
It's the second armed robbery at an Altrincham supermarket in three weeks after Tesco Express in Hale was targeted earlier this month.
Comments