A planning application has been submitted to convert the former NatWest bank in Timperley village into a two-storey restaurant.
Satplan Ltd, on behalf of the building's owners Canarycrown Investments Ltd, has submitted a full planning application to extend and change the use of the former Stockport Road bank.
The application involves the rationalisation of space between the former bank and the neighbouring pharmacy in order to create more ground-floor space for the proposed restaurant, as well as a new first-floor extension.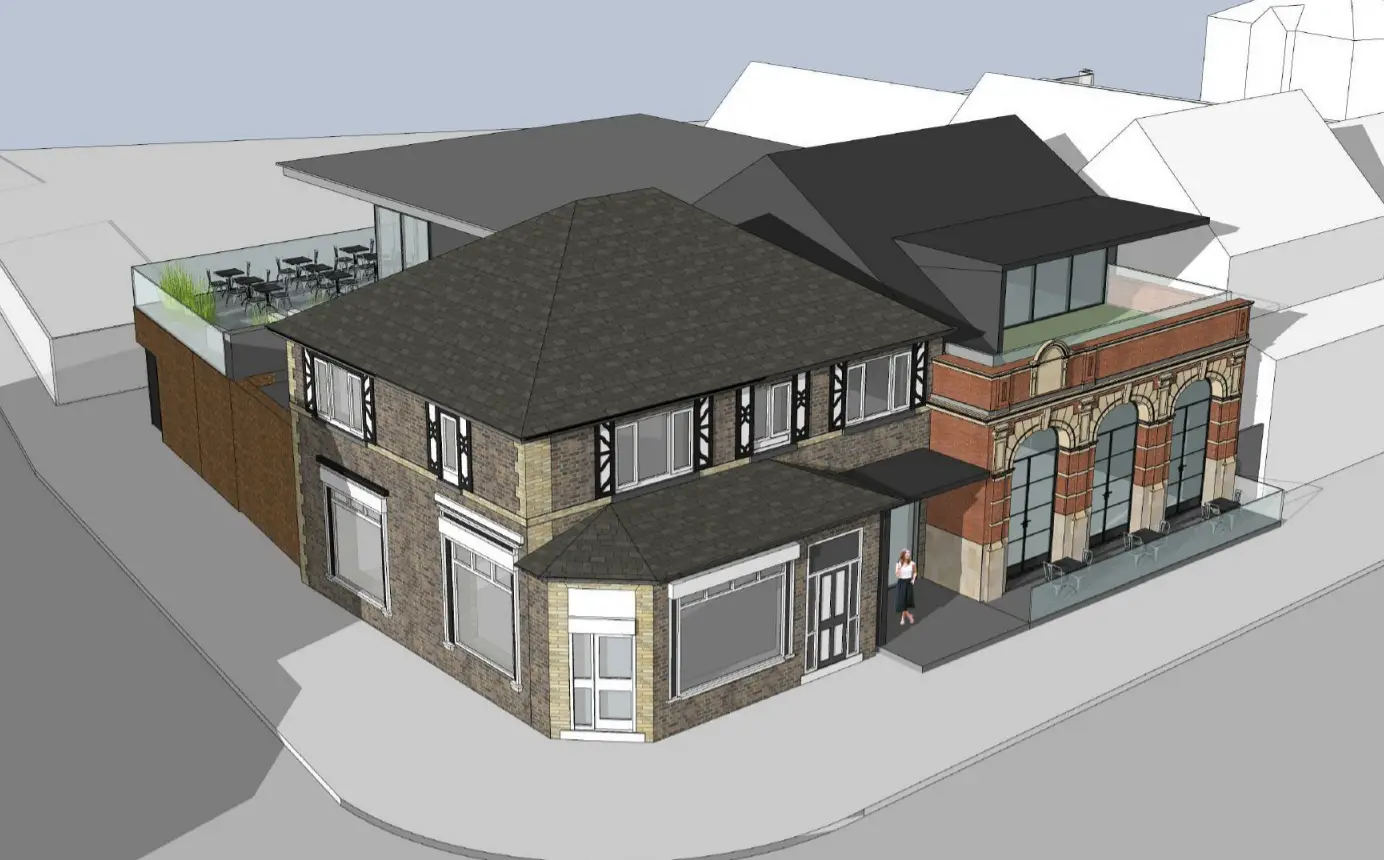 Satplan say that obtaining planning permission "will significantly improve the marketability of what is an otherwise vacant unit". There's no news yet on exactly which restaurant or tenant could take over the unit should planning go through.
A visual, prepared by Altrincham architects Project3, shows an alfresco area on the pavement.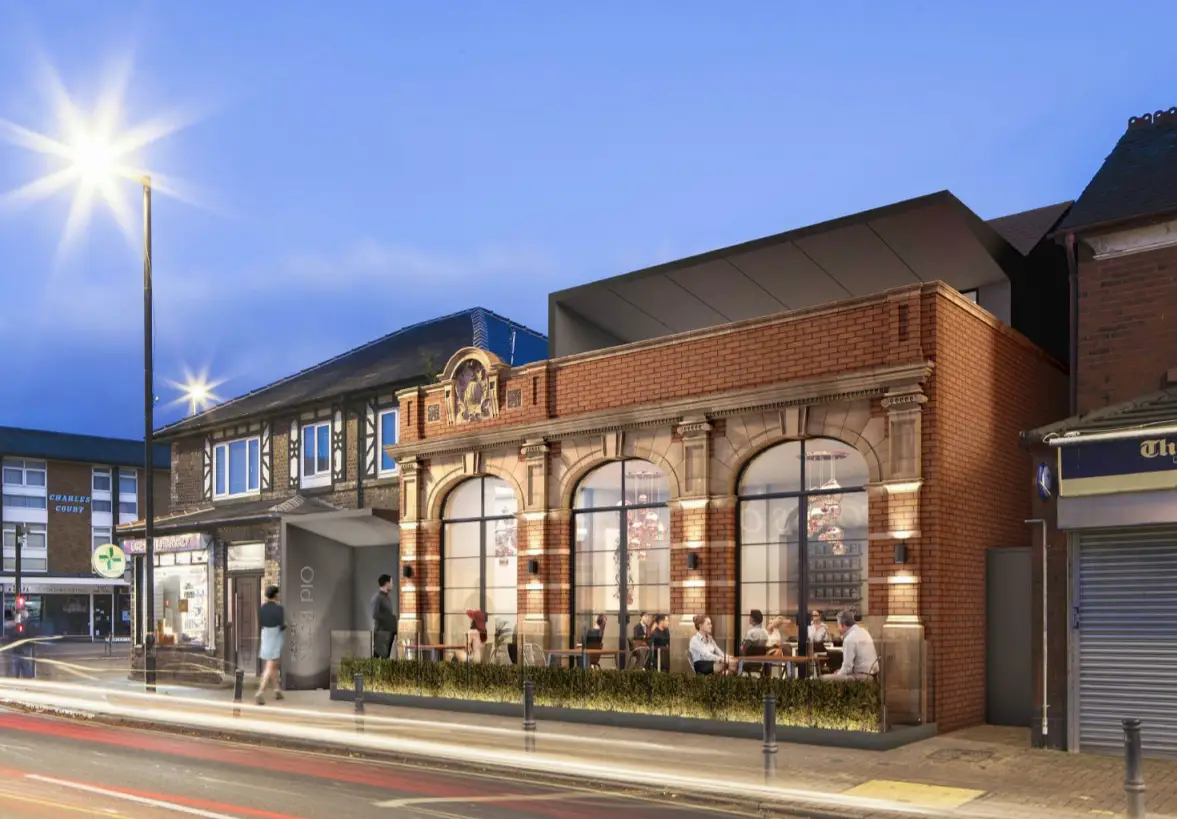 The proposed roof extension has been remodelled twice during two revisions to earlier plans drawn up in early 2019. The application states that the roof has been "carefully resigned to more respect the surrounding buildings".
The proposed restaurant would have a square footage of over 5,300 with the potential to create 28 jobs should a tenant then take on the property.
NatWest closed its bank in Timperley village on June 28th 2017 as part of a branch closure programme. The building has lain vacant since.
Comments