Altrincham Golf Course is open for people to walk or run on during the lockdown – but you have to look after it.
That's the message from Trafford Leisure, who say that a "large number" of people are taking the opportunity to use the 100-acre course for non-golfing purposes during these "unprecedented times".
But it has also called on people to "avoid damage, both unintentional and intentional" to delicate areas of the course including greens and bunkers.
Paul Murray, from Altrincham Golf Course & Driving Range, said: "It's fantastic to see so many families enjoying the beautiful scenery, whilst adhering to government guidelines on social distancing.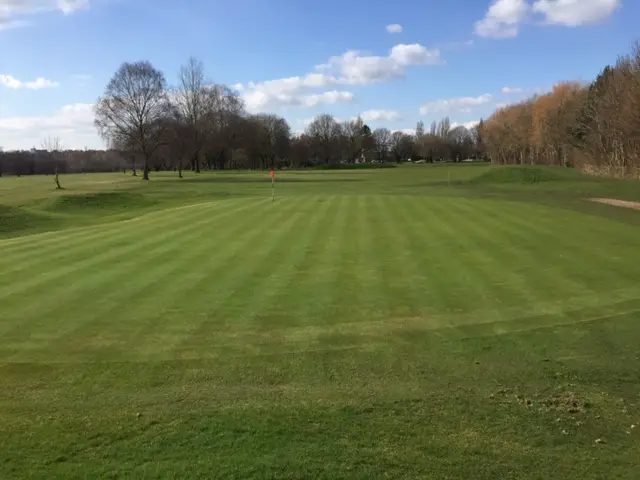 "We ask you to help us look after this superb green space for the longer term and would like to remind everyone to respect the golf course and the staff who are carrying out essential work. We want to avoid damage, both unintentional and intentional, to vital areas of the golf course.
"It's important the course is kept in good condition, ready for when we reopen for business, so we can make sure Altrincham still has a beautiful golf course for the public to enjoy."
It has provided the following guidance to users:
Greens – please stay off these
Bunkers – do not remove or kick the sand out
Water – please be careful around water hazards
Pushchairs – please keep to around the edges of the golf course
And finally – NO GOLF TO BE PLAYED
Trafford Leisure, a non-profit wholly owned by Trafford Council, manages leisure assets across the borough including Altrincham Golf Course and Altrincham Leisure Centre.
Dan Jerrome, Green Party Councillor for Altrincham, said: "Altrincham golf course is one of the finest municipal courses in Greater Manchester. It has given great enjoyment to many and opening it up to local people to get safely outdoors will mean it continues to do so.
"We hope people enjoy it but do take care and respect the guidance and avoid the protected areas. It's a great open space to see beautiful views and wildlife."
Comments