Twenty Altrincham businesses have signed up to take part in a Refill scheme to coincide with World Refill Day on June 16th.
The businesses will act as Refill Stations and include cafes offering free drinking water refills and discounts on hot drinks in a reusable cup to zero-waste shops and other plastic-free shopping options.
The scheme has been relaunched by the Altrincham Business Improvement District (BID) and the local businesses currently signed up include:
Altrincham Market House, Greenwood Street, WA14 1SA
Batch Deli, 6 Kings Court, Railway Street, WA14 2RD
Coffii 22, 22 Ashley Road, WA14 2DW
California Coffee, 3 Oxford Road, WA14 2DY
Costa Coffee, 28 George Street, WA14 1RJ
Ginkgo Herbs and Health, 56 Stamford New Road, WA14 1EE
Greggs, 54 George Street, WA14 1RH
Gran T's Coffee House, 29 Stamford New Road, WA14 1EB
House Kitchen and Bar, 11-13 Goose Green, WA14 1DW
Moss Studio-Store, 13 Moss Lane, WA14 1BA
Mustard, 5-7 Shaws Road, WA14 1QU
Nando's Altrincham, 48-50 Stamford New Road, WA14 1EJ
Orangetheory Fitness, 4 George Street, WA14 1SF
Project You, 14 The Downs, WA14 2PU
Stamfords Café Bar and Kitchen, 80 Stamford New Road, WA14 1BS
The Hive by VH Interiors, 32a Grosvenor Road, WA14 1LA
The Unicorn, 1-7 Ashley Road, WA14 2DP
Toast, 63 Stamford New Road, WA14 1DS
Two Brothers Coffee, 53 Stamford New Road, WA14 1DS
Tre Ciccio, 4a Moss Lane, WA14 1BA
Download the app here to see all the businesses involved.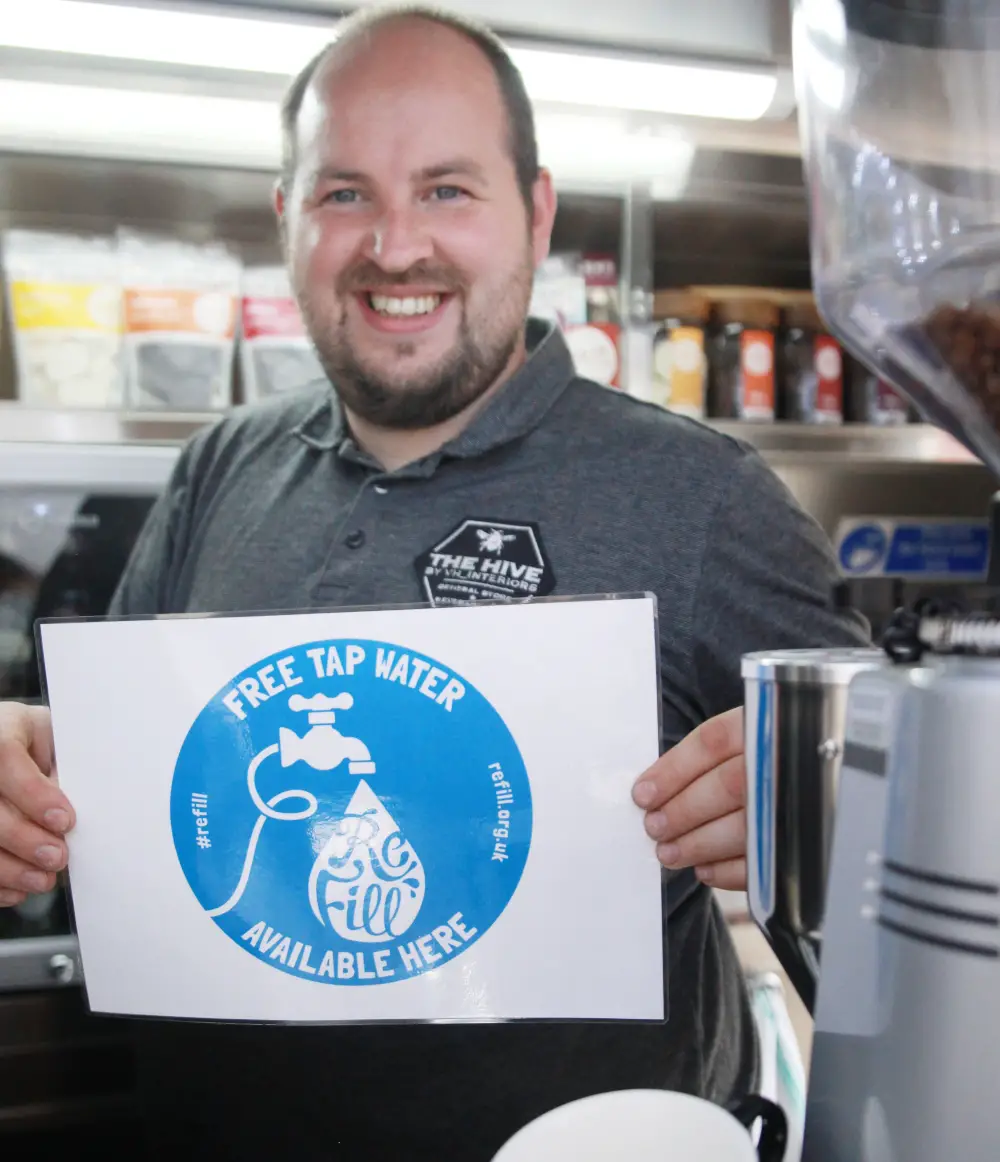 Elizabeth Faulkner, BID Business Development Manager, said: "We are proud of our award-winning town and many of our businesses and the community are passionate about recycling and reuse.
"During the pandemic there has been an increase in the use of single use plastics and takeaway packaging, and by supporting the Refill campaign we hope to encourage people to make small changes."
Qayyah Abdulla (pictured above), from Ginkgo Herbs and Health, said: "It's been absolutely brilliant over the past year to see so many people in the Altrincham actively making the switch from single use plastic to regularly filling up not just on water but on everything from shampoo and cleaning products to their weekly groceries!
"We're really excited to be relaunching our self-service refillery on the 16th June on World Refill Day."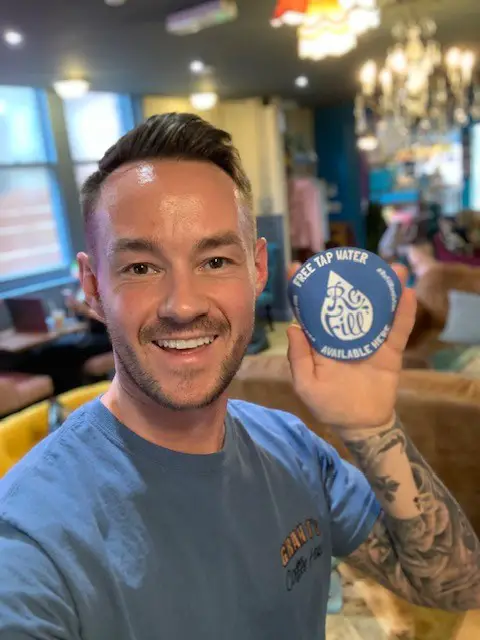 And Steven Sherratt, from The Hive by VH Interiors, added: "The Refill scheme is something we are really proud to support. We happily provide free refills of filtered tap water and offer a 10% discount on beverages for customers who use their own cups."
If your business would like to register to be a Refill station, email info@altrinchamunlimited.co.uk.
Guidance on how to accept reusable cups, bottles, and take-away containers in a Covid safe way can be found here.
Comments