Four 'superheroes' from Altrincham will be setting off on a 200 mile "walk home" from London in memory of local baby girl Lara Maddocks, who died in 2019 aged just three months of Sudden Infant Death Syndrome (SIDS).
The walk aims to raise money for the charity the Lullaby Trust which raises awareness of SIDS, provides expert advice on safer sleep for babies and offers emotional support for bereaved families.
Stephen Beech, 44-year-old Altrincham business owner and long time friend of Lara's parents Mark and Rachel, is behind the epic adventure.
The walk will be completed in full superhero costumes and will begin on Saturday, July 24th in central London and finish a week later in Altrincham.
The charity walk is the second organised by Stephen after a similar walk was completed last year from Leeds to Altrincham wearing inflatable dinosaur costumes which raised more than £13,000.
Stephen said: "The walk, set up by Candour Solutions – in Altrincham, is to raise money for The Lullaby Trust, a charity that supports families going through the most unimaginable loss. The loss of a child.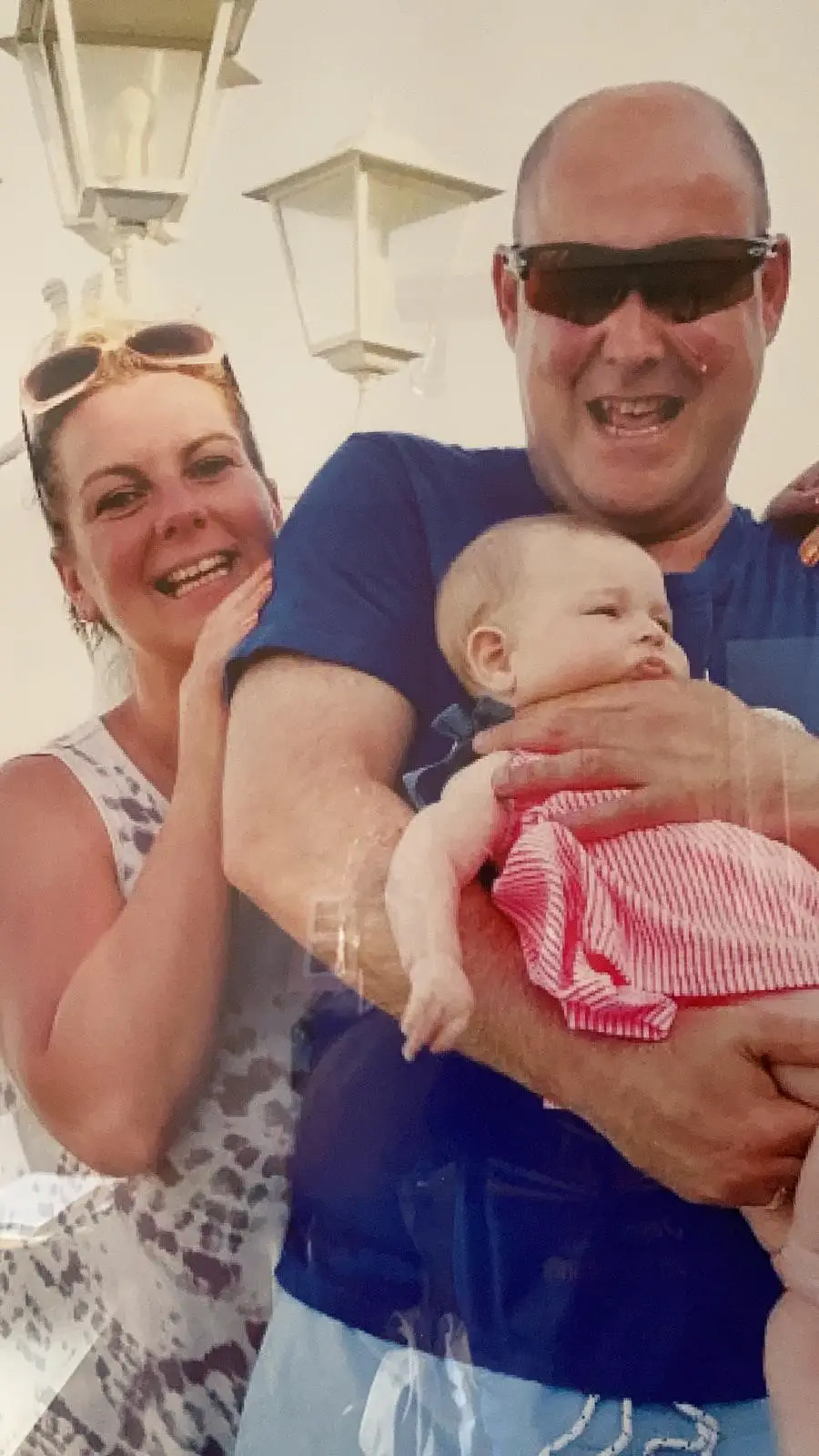 "They were there for Lara's parents Mark and Rachel and provided outstanding support to them.
"I am good friends with Rachel and Mark, I have known Mark for 30 years and really wanted to do something for them.
"They tried for many years to have a baby, and were told for a long time was not going to happen.
"Lara was a miracle baby, but she passed away at only three months old of SIDS."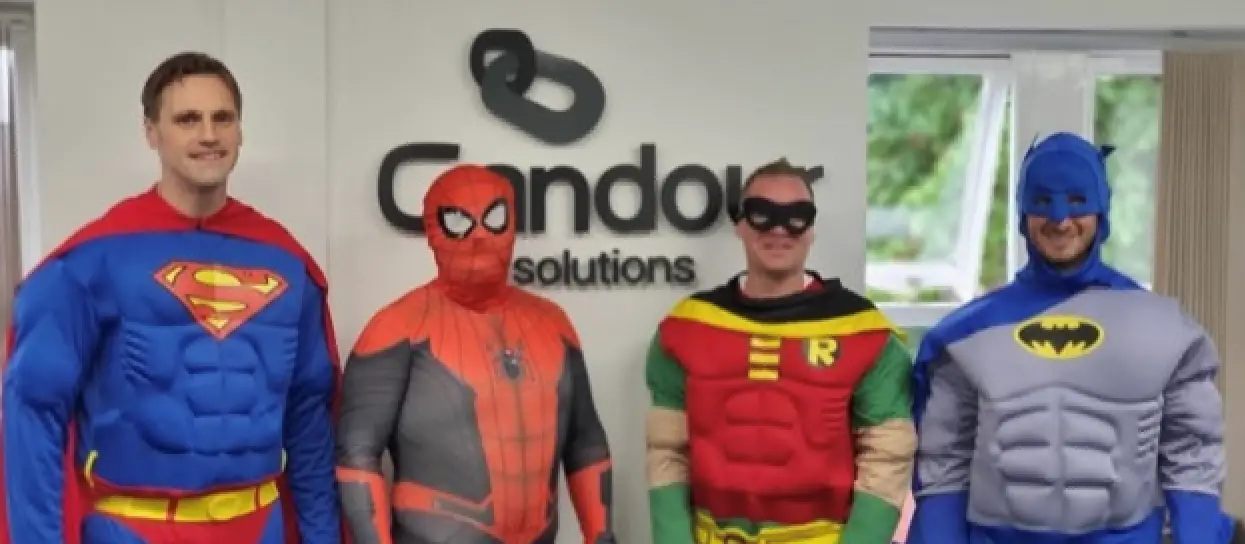 In addition to the 200-mile journey, a "walk within a walk" has also been organised with more than 100 people due to accompany the four superheroes on the last section of the route on July 31st from Knutsford into Altrincham.
The walkers will include Rachel and Mark as well as Lara's baby brother Benjamin.
Stephen explained: "Mark really wanted to do the full walk, but he's had such a tough time in the last few years with various health issues so is unable to come with us this time and is gutted about that.
"So with that in mind, we had the idea of doing a 'walk within a walk' which allows many more people to join us."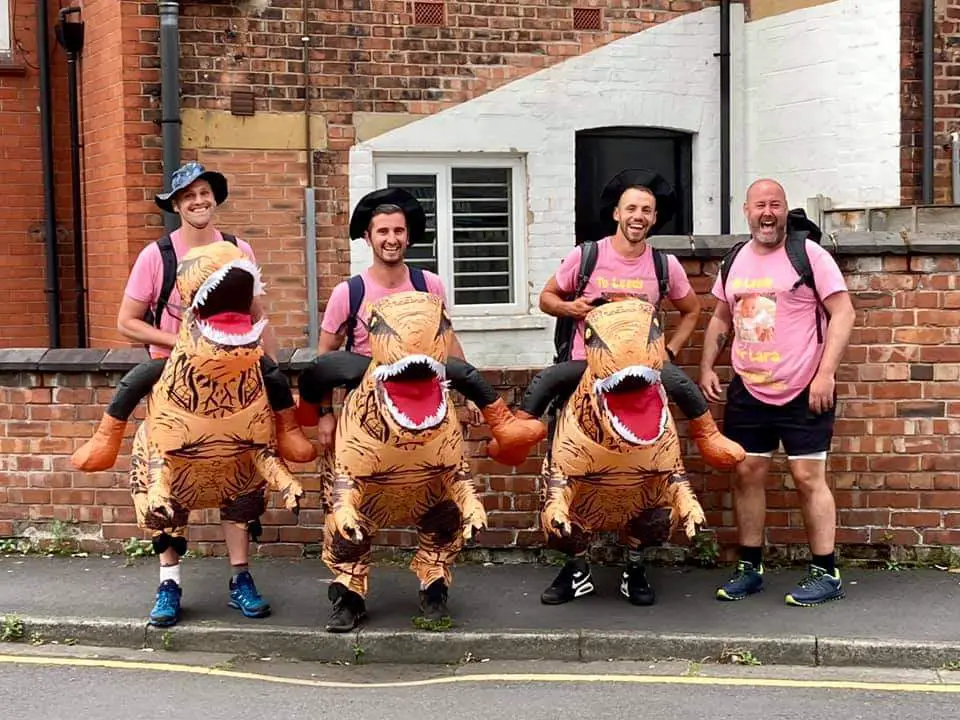 The walkers have also been overwhelmed by the number of local businesses pledging their support.
"We have had amazing support from local people and companies including free coach hire from Go-Goodwins, a local photographer is taking pics of the last day for free and local Altrincham drinks company, 'Vanoffee', are setting up at the halfway mark on the last day to serve drinks, Stephen said.
"Timperley Sports Club will be also collecting all week and holding a post-walk party.
"Even the blister plaster company Compeed have given us 200 blister blocks for free, one for every mile!
"Everything is better in fancy dress."
The walkers set off in just over three weeks and so far have raised more than £9000.
To donate to their epic journey click here.
Comments