Residents living next door to a waste disposal unit in Altrincham have experienced health problems and endured a living hell of dust, vermin, insects and commercial waste, an investigation by Altrincham Today can disclose.
Allen's Waste Disposal Limited on Balmoral Road is advertised as a family business and has been operating from the same location for over 50 years.
The site, which deals with commercial and domestic waste, backs on to housing estate Great Oak Drive, and is a stone's throw away from St James's Court and Oakfield Street.
For years, homeowners and renters near Allen's have complained to local authorities about their poor quality of life.
After being contacted by local residents, Altrincham Today visited the site to find heaps of waste stacked up. Outside people's homes was evidence of litter, flies, filthy windowsills, dirty outdoor furniture and what appeared to be a half-eaten rat's tail.
One of the major issues for local residents is the level of dust in the atmosphere. Dust is one of the main sources of emissions from landfill sites, according to the Health Protection Agency (now Public Health England). From photos sent to Altrincham Today, fumes can be seen from the waste site's premises.
Occupants have said the sheer amount of dust on Great Oak Drive makes it difficult to sit outside and open their windows during the summer months – while others are frightened about the long-term health risks.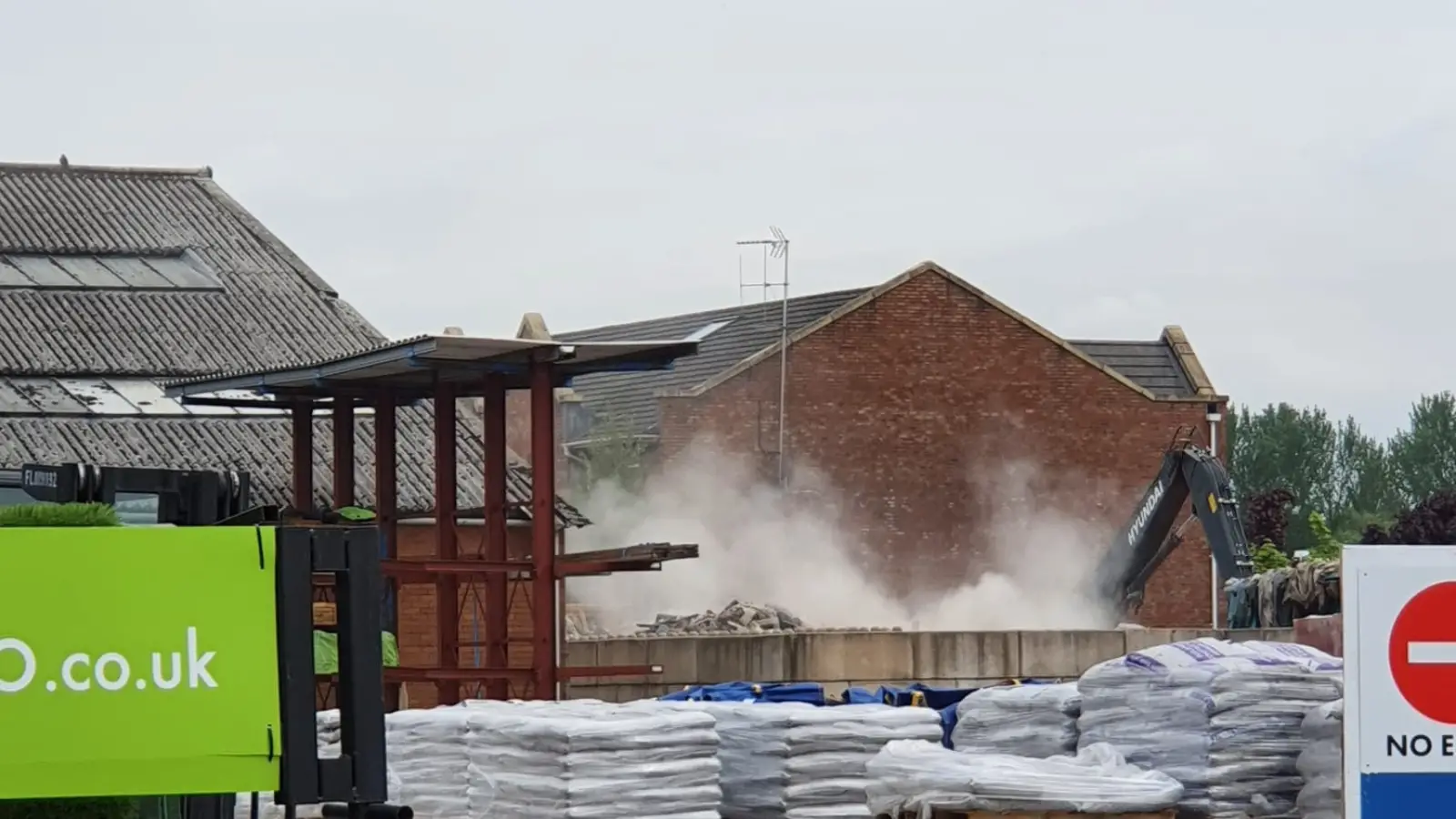 After becoming so concerned with the local air quality, one resident, who doesn't wish to be named, booked an appointment to see a doctor. Having examined the patients' lungs, the medic could not believe the person was not a smoker or a building site employee.
Local resident Tony Ademkunle, 49, of Great Oak Drive, told Altrincham Today: "I have asthma so I can't open my windows. The dust created from the piles of rubbish is making my life difficult."
He added: "This is all we talk about – all the time!"
Altrincham Councillor Dan Jerrome said: "Local people need to be properly protected and residents deserve to know if dust escaping from the site carries health risks. We would like to see an outcome that benefits this long-established local employer and residents."
Several tenants also shared photos with Altrincham Today showing their dirty clothes and ruined whites after a short time on the washing line.
The Environment Agency (EA), a public body which regulates Allen's, inspected the site as recently as June 2021 and judged the levels of dust not to be excessive.
The waste company is contractually obliged by the EA to suppress dust formation.
But according to residents, the amount of dust continues to compromise their standard of living.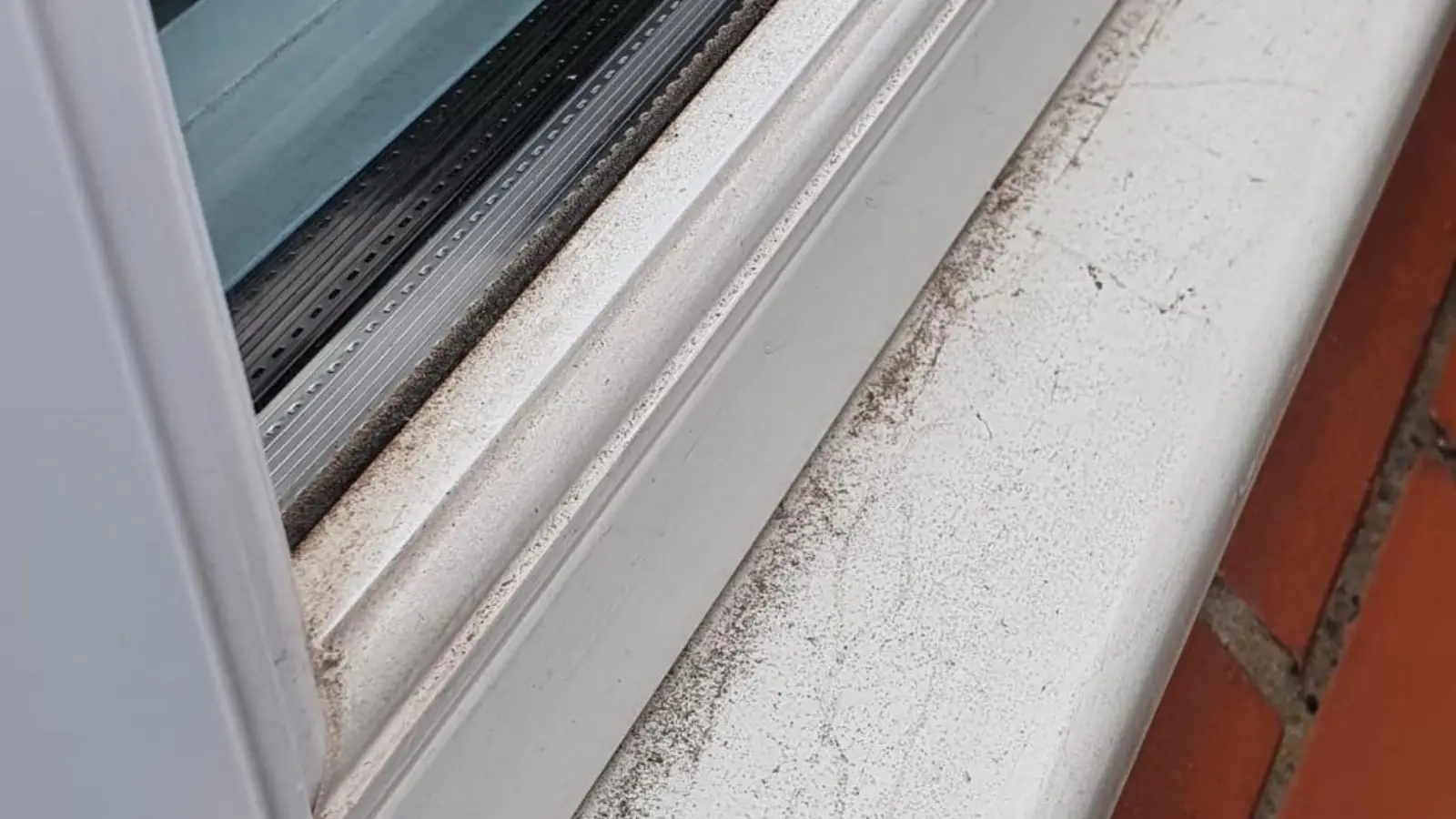 Another key concern is the prevalence of vermin. Rodents have been spotted on a regular basis, and sightings became more regular during lockdown.
One home owner captured a group of rats scurrying around their patio door one night. There are also photos showing rodents – dead and alive – in flower beds and next to a child's toy car.
One house-owner said: "Everyone hates it here. The cars get covered with dust and there's rats everywhere."
They added: "The Environment Agency is just not interested."
The issue of vermin is not limited to residents. Balmoral Road is a popular shortcut for pupils and parents walking to and from Blessed Thomas Holford Catholic College and St Vincent's Primary School. Just weeks ago, a parent found a dead rat next to Allen's after taking their child to school.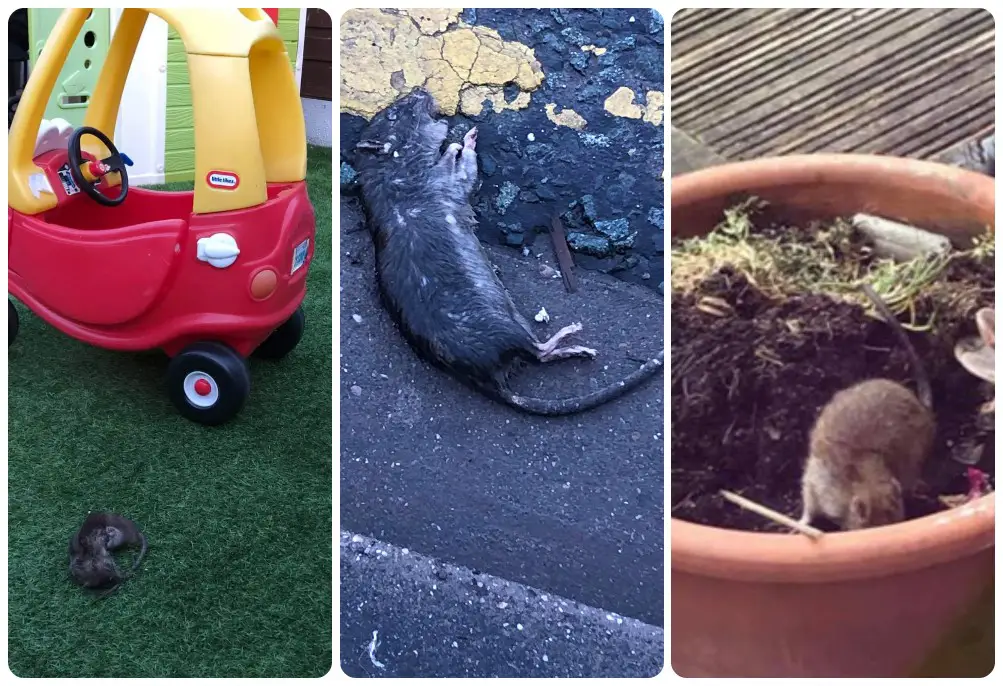 Added to this, many are concerned over the sheer scale of waste on site.
The building site has to be secured by a combination of fencing and lockable gates no shorter than 2.4 metres high. Alongside this promise, waste should not exceed the 3-metre mark under any circumstance.
Although the fence, which helps separate its grounds from Great Oak Drive, appears to go well beyond this metric, the photographic evidence suggests otherwise. It is clear waste has come close to, and in some cases surpassed, the height of the wall.
Over the winter lockdown several locals reported a fire emanating from Allen's.
Waste within the enclosure was ablaze for a short time before the fumes were put out by emergency services.
Any fire should be treated as an emergency and immediate action should be taken, according to Allen's permit.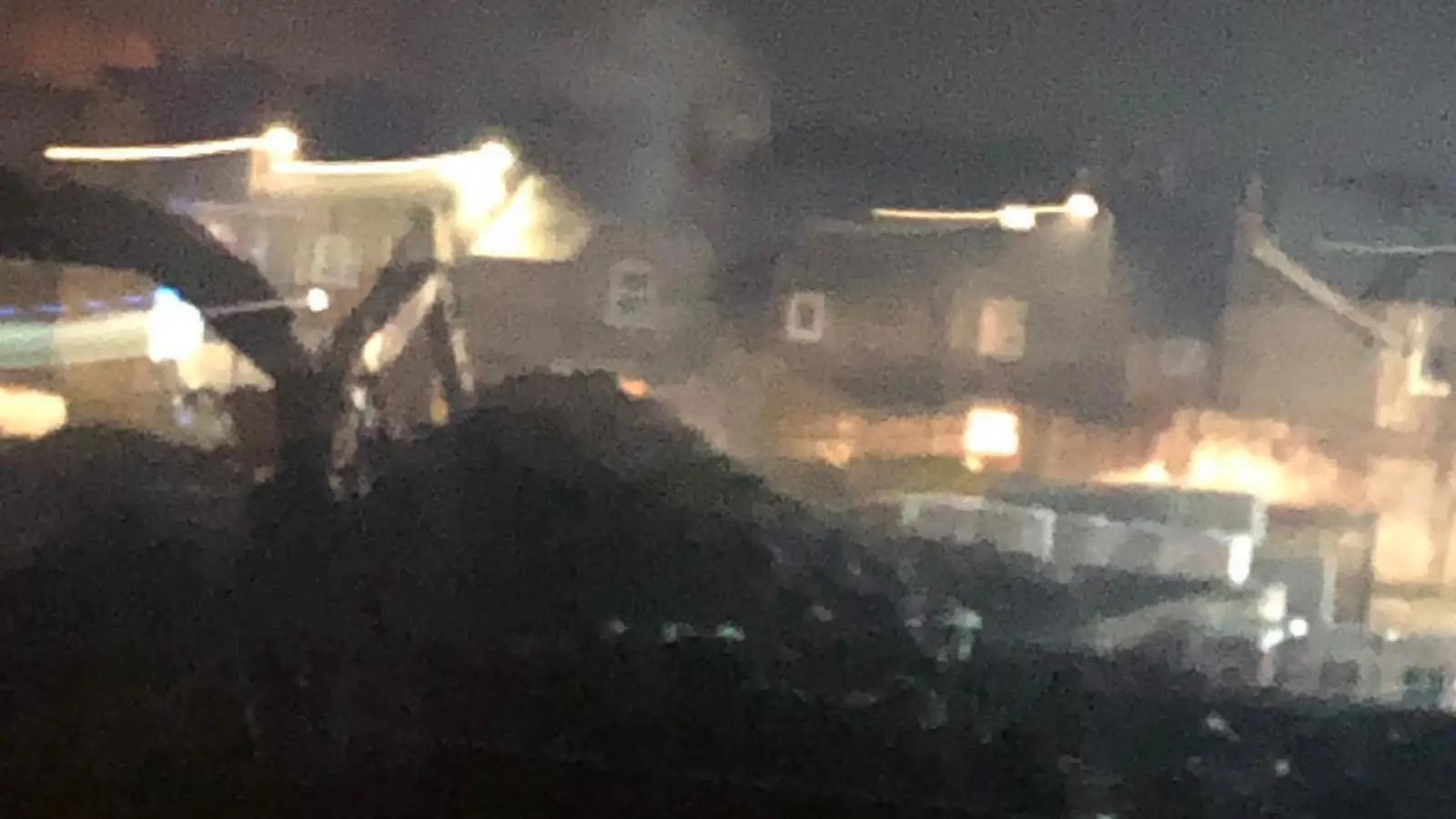 An added concern for residents is the number of flies on Great Oak Drive in the spring and summer months. Attached to the fence are a number of fly nets containing an unspecified orange liquid.
One new occupant told Altrincham Today: "The older owner of my house painted the walls grey, which I thought was odd at first. When I repainted it white, I could see why!"
They added: "Within only a few days there were flies all over the walls."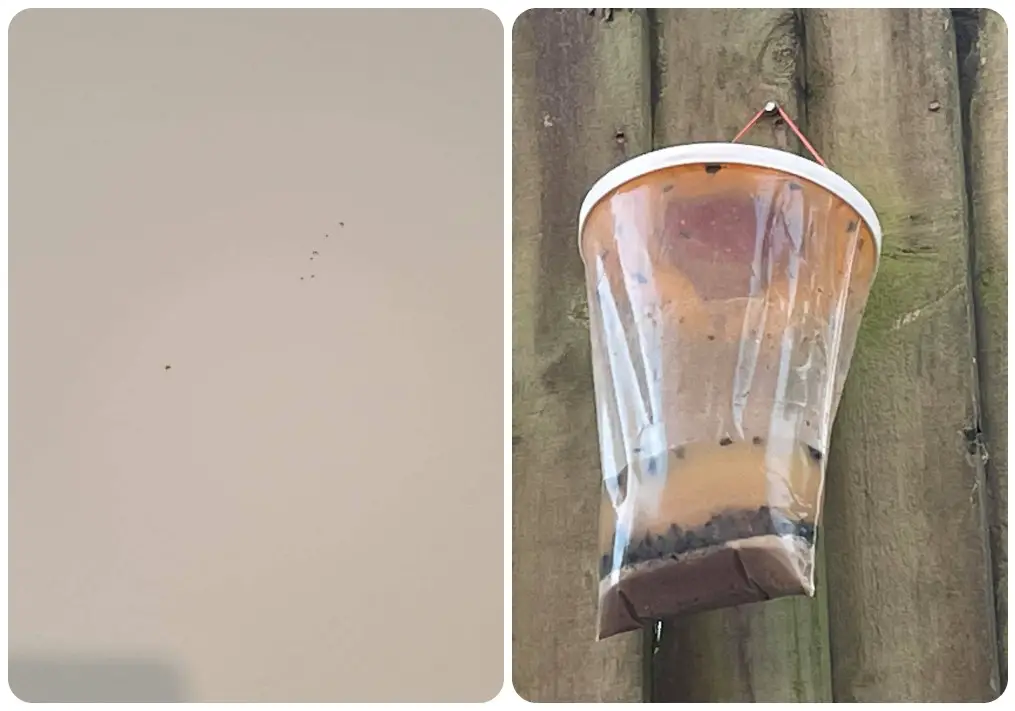 The smell of waste became unbearable to the point where one former tenant had to sell up and leave their home.
The former homeowner, who wishes to remain anonymous, said: "When I was about to buy a property, my dad told me the site was a bit of an eyesore, but I thought nothing of it.
"If I knew it would have been like that then I categorically would not have bought it. The dust and smell were just some of the reasons I moved out."
A final health and safety concern for locals are the cracks running through the walls of their homes. There were clear breaks and fractures in the cement and bricks of properties next to Allen's.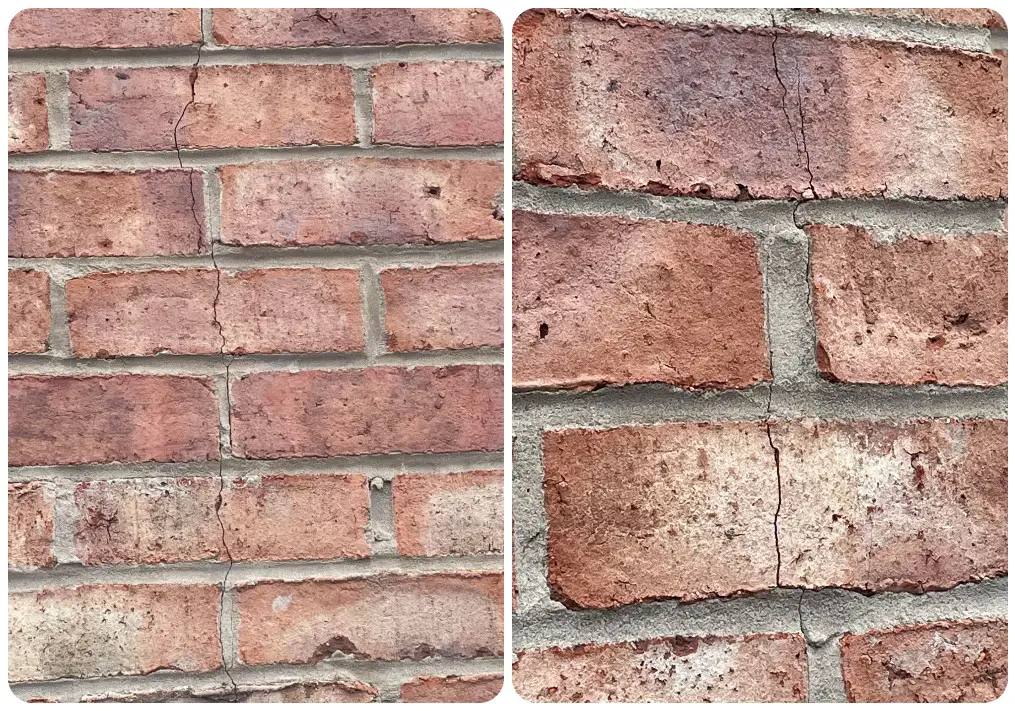 Another resident said: "There are cracks in the building from the vibrations – it worries me."
In response to the claims made by several sources, a spokesperson for Trafford Council said: "The main regulator for the site is the Environment Agency and Trafford Council works closely with them on matters which fall under our control.
"We take concerns from residents very seriously and regularly meet with Environment Agency colleagues to highlight residents' concerns and ensure there is a coordinated approach to regulating the site.
"If residents do have any concerns, they should contact the Environment Agency or Trafford Council's Environmental Health team."
Documents seen by Altrincham Today reveal this has been a long-standing issue. It has become all-consuming for some, while others have given up hope of a long-term solution. One tenant was not surprised about those who lost faith in the process, pointing to the length of time it took to register a single complaint with the EA.
The EA in a statement said: "We would like to thank members of the public who have reported waste issues to us in Altringham [sic].
"As the Environment Agency is currently investigating, we are unable to comment further in order not to prejudice our enquiries.
"Members of the public can continue to call our 24/7 incident hotline on 0800 80 70 60 to report incidents of this nature."
Allen's declined to comment.
Comments