An expert ultrasound and private midwifery clinic has opened in Hale village.
Starlight Ultrasound offers professional pregnancy and diagnostic scanning services which are underpinned by medical analysis from fully qualified practitioners.
It's opened at Crown Passages and is owned and run by Laura Gardner, a Clinical Specialist Sonographer and senior registered midwife.
Founded in Bury in 2019, Laura's team includes her husband Ben and sister Nina.
Starlight also offers abdominal and renal scans, aorta scans and gynaecology and pelvis scans.
Additionally, Starlight has a boutique stocking baby and toddler clothes, gifts and accessories with items available at both Hale and Bury clinics, as well as online.
According to Ben, who assists Laura as Clinic Manager, Starlight is anything but "another souvenir baby scan business".
He said: "Our services go over and above those of a typical baby scan shop because the person conducting your scan is not only a qualified sonographer but also an experienced and fully qualified midwife.
"This means we can identify potential issues straight away and take appropriate action fast, whether that is arranging a referral or providing appropriate advice and support.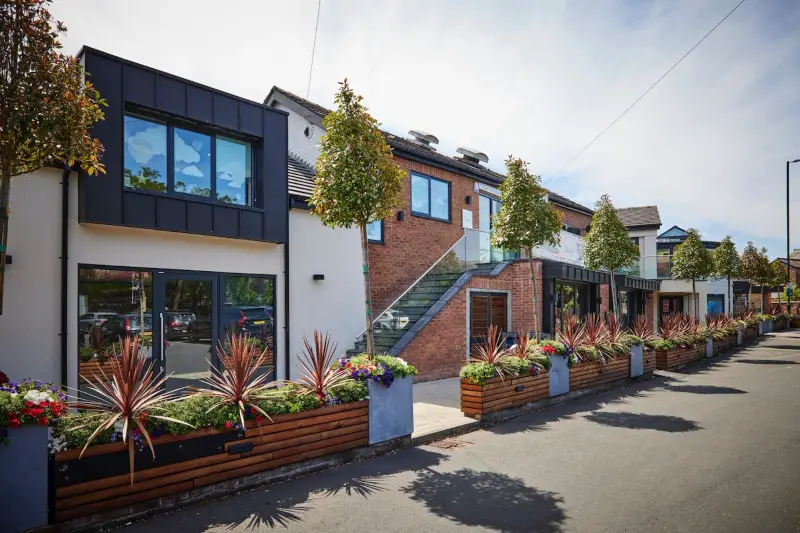 "The demand for our scanning and midwifery expertise is incredibly high and this has been fuelled largely by the impact of Covid-19. Many local NHS maternity departments are still struggling with staff and budget shortages or have closed completely, all of which affects the speed and availability of services offered to pregnant women when they are most in need of care and reassurance."
He added: "As you can imagine we're not a 9-5 business. Even if we're fully booked or its out of hours, if one of our clients has a genuine concern, and it's not a medical emergency, we'll do our best to offer some level of service, which often means a same-day or next-day scan."
Starlight Ultrasound is one of the first new businesses to open within the former Hogan's restaurant.
After being vacant for some time, the building was purchased in 2018 by Forward Property Group, who have redeveloped it into 11 retail units.
Ben said that Crown Passages was the "perfect location" for the new opening.
Comments