Here's the full list of 83 road repair and improvement schemes scheduled to take place over the next year.
The One Trafford Partnership has started rolling out the 2022-23 programme, with 192 in Trafford overall.
Work has already begun with surface dressing treatments on roads in Old Trafford and Sale in late July.
This year's programme also includes resurfacing and reconstruction along sections of Edge Lane in Stretford, Moss Lane in Altrincham and Chapel Lane in Partington.
With over 500 miles of road network to maintain across Trafford, the programme uses a number of treatment methods depending on the needs of individual roads.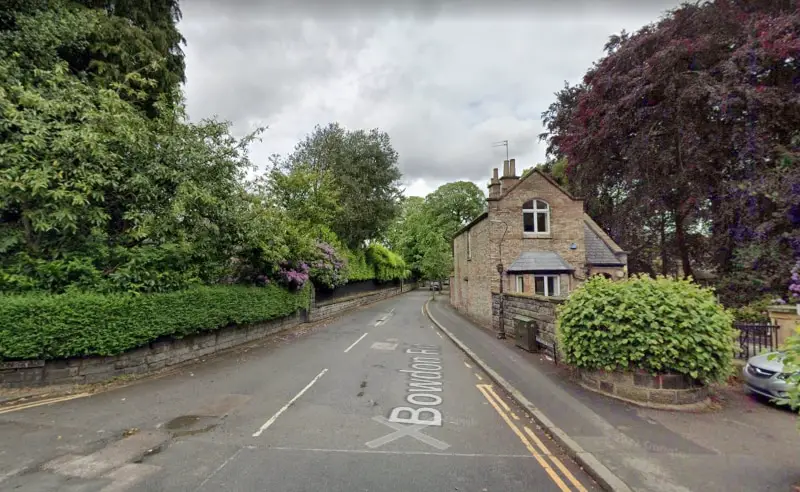 Some roads will receive resurfacing and reconstruction treatment which consists of a new surface layer to improve the road condition.
Other roads will receive surface dressing, which is a preventative treatment to waterproof the existing surface and provide additional skid resistance.
It will also help to prevent cracks and potholes forming, continuing to keep the road in good condition for years to come.
Last year One Trafford, a collaboration between Trafford Council and Amey, completed essential repairs along a number of busy roads, including Sinderland Lane in Dunham.
Cllr Stephen Adshead, Trafford Council's Executive Member for Environmental Services, said: "The new set of schemes are vital for providing safe travel for everyone. By investing and protecting the road network, we're able to transform journeys and enable our communities to thrive and connect.
"The programme is also a step closer to providing an efficient network which is accessible to all road users and to support further active travel initiatives."
"Any residents or businesses who may be affected by upcoming roadworks will be contacted directly by the highways team.
"Residents may receive a letter with details of individual schemes on their road or in some cases, a visit from a member of staff. Any diversions or temporary traffic lights will be signposted ahead of scheduled scheme start date so that everyone can plan their journeys."
The full list of Altrincham roads in the improvement programme
Altrincham ward
| | | | | |
| --- | --- | --- | --- | --- |
| Scheme | Location | Forecasted start | Status | Type |
| Bemrose Avenue | Weldon Rd to Lock Rd (Odds side) | July | Complete | Surface Dressing |
| Bonville Road | Bradgate Road to Oldfield Road | September | Pending | Surface Dressing |
| Booth Road | Grey Road to Dunham Road | September | Pending | Surface Dressing |
| Bowdon Road | St.Margarets Road to Woodville Road | September | Pending | Surface Dressing |
| Bradgate Road | Dunham Road to Bonville Road | September | Pending | Surface Dressing |
| Ellesmere Road | Barrington Road to Gaskell Road | September | Pending | Surface Dressing |
| Grey Road | Full Extents | September | Pending | Surface Dressing |
| Groby Road | Regent Road to Dunham Road | September | Pending | Surface Dressing |
| Groby Road | Cul-de-sac to St.Margarets Road | September | Pending | Surface Dressing |
| Hartley Road | Oldfield Road to No. 20/21 | September | Pending | Surface Dressing |
| Higher Downs | Cavendish Road to Woodville Road | September | Pending | Surface Dressing |
| Moss Lane | Urban Road to Urban Avenue | September | Pending | Resurfacing |
| Southway | Gladstone Road to cul-de-sac | September | Pending | Surface Dressing |
| Suffolk Road | Bradgate Road to Harrington Road | September | Pending | Surface Dressing |
| The Causeway | Cross Street to cul-de-sac | September | Pending | Surface Dressing |
| Victoria Street | Church Street to Stamford Street | September | Pending | Surface Dressing |
| Woodville Road | Higher Downs to Bentinck Road | September | Pending | Surface Dressing |
| Oldfield Road | Seamon's Road to Walton Road/St. Marks Avenue | September | Pending | Reconstruction |
Bowdon ward
| | | | | |
| --- | --- | --- | --- | --- |
| Scheme | Location | Forecasted start | Status | Type |
| Apsley Grove | North End to South End | September | Pending | Surface Dressing |
| Black Moss Road | Up to the bend | August | Pending | Reconstruction |
| Blueberry Road | From No. 24 to Stanhope Road | September | Pending | Surface Dressing |
| Bucklow View | Park Road to T-Junction | September | Pending | Surface Dressing |
| Charcoal Road | School Lane to Smithy Lane | September | Pending | Surface Dressing |
| Churchfields | Gaddum Rd (S) to Gaddum Rd (N) | September | Pending | Surface Dressing |
| Dairyhouse Lane | Black Moss Road/Seamons Road to 50m after The Cottage | September | Pending | Reconstruction |
| Eyebrook Road | Various Targeted Locations | September | Pending | Surface Dressing |
| Green Courts | Various Targeted Locations | September | Pending | Surface Dressing |
| Green Walk | Holmwood to cul-de-sac | September | Pending | Surface Dressing |
| Henshall Lane | Various Targeted Locations | September | Pending | Surface Dressing |
| Hollywood | Various Targeted Locations | September | Pending | Surface Dressing |
| Ledward Lane | Vale Road to cul-de-sac | September | Pending | Surface Dressing |
| Little Meadow Road | Gaddum Road to cul-de-sac | September | Pending | Surface Dressing |
| Longcroft Drive | Bradgate Road to cul-de-sac | September | Pending | Surface Dressing |
| St. Margaret's Road | Dunham Road to Groby Road | September | Pending | Surface Dressing |
| Talbot Road | Bow Green Rd to Langham Rd | September | Pending | Surface Dressing |
| Winton Road | Enville Road to Portland Road | September | Pending | Surface Dressing |
| York Road | Grange Road to Hall Road | September | Pending | Surface Dressing |
Broadheath ward
| | | | | |
| --- | --- | --- | --- | --- |
| Scheme | Location | Forecasted start | Status | Type |
| Ainsdale Drive | Birkdale Drive to cul-de-sac | August | Pending | Surface Dressing |
| Atlantic Street/A56 Junction | A56 Manchester Road to Altrincham Retail Park Entrance | January | Pending | Reconstruction |
| Atlantic Street | Baltic Road to Seamons Road | September | Pending | Surfacing Dressing |
| Avocet Drive | Widgeon Road to cul-de-sac | September | Pending | Surfacing Dressing |
| Barlow Road | Various Targeted Locations | August | Pending | Surface Dressing |
| Blackberry Close | From No.1/7 to cul-de-sac | June | Complete | Surface Dressing |
| Blair Close | Various Targeted Locations | August | Pending | Surface Dressing |
| Braemar Drive | Cornhey Road to Parklands Drive | August | Pending | Surface Dressing |
| Brentwood Avenue | Houldsworth Avenue to cul-de-sac | September | Pending | Surfacing Dressing |
| Central Avenue | Clough Avenue to Chestnut Drive | August | Pending | Surface Dressing |
| Chestnut Drive | Various Targeted Locations | August | Pending | Surface Dressing |
| Drake Road | Various Targeted Locations | August | Pending | Surface Dressing |
| Fulmar Drive | Ryefield Road to Parklands Drive | August | Pending | Surface Dressing |
| Glencoe Drive | Braemar Drive to Cherry Lane | August | Pending | Surface Dressing |
| Lee Avenue | Craven Road to cul-de-sac | July | Complete | Surface Dressing |
| Lowton Road | Cranmere Drive to cul-de-sac | August | Pending | Surface Dressing |
| Mallard Green | Drake Road to cul-de-sac | July | Complete | Surface Dressing |
| Mandarin Green | Drake Road to cul-de-sac | July | Complete | Surface Dressing |
| Marbury Drive | Banbury Drive to Malpas Drive | August | Pending | Surface Dressing |
| Overton Crescent | Various Targeted Locations | August | Pending | Surface Dressing |
| Parklands Drive | Fulmar Drive – Manor Avenue | August | Pending | Surface Dressing |
| Princess Street | Various Targeted Locations | August | Pending | Surface Dressing |
| Ridley Drive | Malpas Drive to Banbury Drive | August | Pending | Surface Dressing |
| Rothesay Crescent | Glencoe Drive to Braemar Drive | August | Pending | Surface Dressing |
| Teal Close | Drake Road to cul-de-sac | July | Complete | Surface Dressing |
| Tern Close | Drake Road to cul-de-sac | July | Complete | Surface Dressing |
| Woodheys Drive | No. 14/16 to Chestnut Drive and Central Avenue to No. 14/16 | August | Pending | Surface Dressing |
| Woodhouse Lane | Manor Avenue to Overton Crescent | July | Complete | Surface Dressing |
| Woodhouse Lane | Overton Crescent to Elton Road | July | Complete | Surface Dressing |
| Woodhouse Lane | West end of roundabout to Cornhey | August | Complete | Surface Dressing |
Hale Barns ward
| | | | | |
| --- | --- | --- | --- | --- |
| Scheme | Location | Forecasted start | Status | Type |
| Broad Lane | Various Targeted Locations | September | Pending | Surfacing Dressing |
| Carrwood | Various Targeted Locations | October | Pending | Surface Dressing |
| Chapel Lane | Various Targeted Locations | October | Pending | Surface Dressing |
| Clarke Crescent | Old Meadow Lane to Meadow Avenue | October | Pending | Surface Dressing |
| High Elm Road | Tithebarn Road to High Elm Drive | October | Pending | Surface Dressing |
| Hilltop Drive | Park Road to Hill Top | October | Pending | Surface Dressing |
| Old Meadow Lane | Full Extents | October | Pending | Surfacing Dressing |
| Warburton Close | Full Extents | September | Pending | Surfacing Dressing |
Hale Central ward
| | | | | |
| --- | --- | --- | --- | --- |
| Scheme | Location | Forecasted start | Status | Type |
| Brown Street | Bath Street to Hale Road | September | Pending | Surface Dressing |
| Cedar Road | Beech Rd to Oak Rd | September | Pending | Surface Dressing |
| Graysands Road | Various Targeted Locations | September | Pending | Surface Dressing |
| Harrop Road | Various Targeted Locations | September | Pending | Surface Dressing |
Village ward
| | | | | |
| --- | --- | --- | --- | --- |
| Scheme | Location | Forecasted start | Status | Type |
| Eskdale Drive | Stockport Road to cul-de-sac | August | Pending | Surface Dressing |
| Kentmere Road | Sherway Drive to Aimson Road East | August | Pending | Surface Dressing |
| Shaftsbury Avenue A560 | Shaftsbury Avenue to Aimson Road East | September | Pending | Resurfacing |
| The Triangle | Grange Road (south) to No. 26/28 | September | Pending | Surface Dressing |
Comments