A family travel business in Altrincham is enjoying its best ever year as its portfolio of high-end Algarve villas proves increasingly popular with clients seeking a more bespoke holiday experience.
We spoke to director Vicky Reeves.
ALTRINCHAM TODAY: The Real Algarve is a family business – can you give us a bit of a potted history so far?
VICKY REEVES: We are a high-end, luxury villa rental agency focused entirely on The Algarve. Katie and I took over the business seven years ago from our dad and stepmum, who ran it very successfully for over 20 years. When we took the business over, we quickly saw the potential to create a more luxury and bespoke brand and so we heavily invested in our marketing, including our lovely website, and most importantly we started to work with the higher end properties in the Algarve to ensure that we provide only the best to our clients.
We are experts in the Algarve region, with over 25 years of local knowledge and expertise. All of our properties are personally vetted by our Portuguese team, so we know our product very well and we will only rent the best properties to our clients.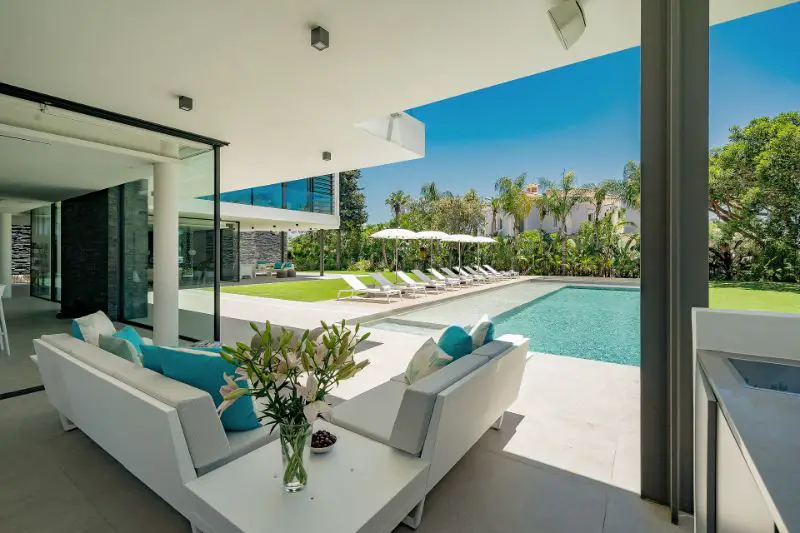 We have a superior concierge arm to the business, ensuring that our clients have the best holiday 'experience' rather than just booking a villa with us. This includes boat trips, a private sommelier experience at your villa, private chefs, children's equipment, birthday cakes, games tables, and much more! There truly is nothing that we can't arrange for our clients.
We also tell our clients the most intricate details for their stay, such as which restaurants to try close to their villa, or where they will find the best wine at good prices from their local supermarket.
Property Sales in the Algarve is another area that our dad has successfully run for the last 20 years and which he is now retiring from, so I am currently taking over that arm of the business. This is an area that I am really enjoying as we have so many clients who are looking to buy their dream home in the Algarve. We act as an introductory agent to collaborate with our Portuguese agent colleagues on our client's behalf, enabling them to utilise our relationships and expertise to find the best properties on offer.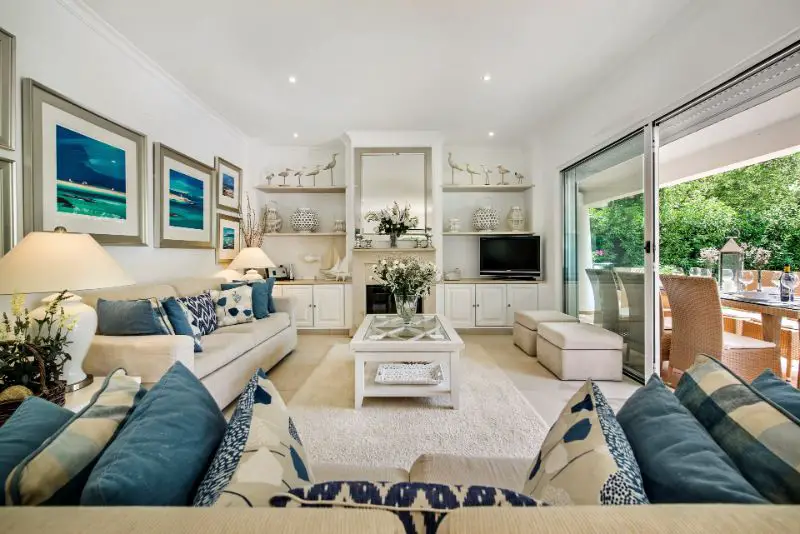 AT: Who else is involved in the business – introduce us to the rest of the team.
VR: In the UK you have myself and Katie who run the business. Katie predominantly runs the business from behind the scenes, whilst I am responsible for the sales and also all of the marketing and generating new business, including Property Sales in the Algarve.
We have a wonderful administrator called Bruce, who keeps us all in check and makes sure that our clients have a seamless experience from behind the scenes. We also have the brilliant Fiona who works part time for us and supports Bruce with the admin tasks.
We recently recruited our fabulous UK Client Relations Manager, Annie! Annie is proving to be the most fantastic addition to our team, as her role is to deal with all of our existing clients, so anything from booking concierge services, to supporting the team on the ground in Portugal with any client queries whilst on their holiday.
In Portugal we have our very trusted and invaluable Client Relations Manager, Dawn, who is there solely to support our clients on the ground in Portugal. She is loved by our customers and since starting work with us almost five years ago has made a huge difference to the experience that our customers have.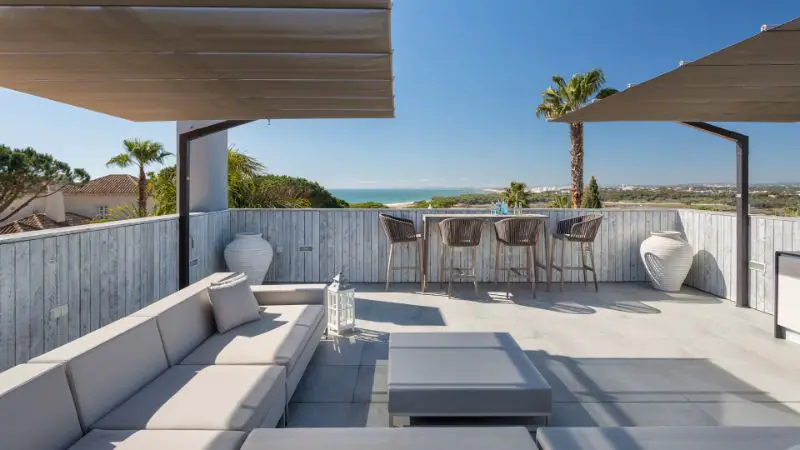 AT: How has your business grown over the last five years?
VR: Of course we had a tough time during Covid, as the whole travel industry did due to travel restrictions throughout the world. We were so lucky as the Algarve had a couple of fortunate breaks during that time – at one point Portugal was one of the only countries that you could travel to in Europe from the UK. We also had lots of clients who decided that they would travel to Portugal when they could and stay there for a few months during the pandemic, to enjoy the sunshine and make the most of the opportunity to escape there when they could.
Following the pandemic, 2022 has been the best year we have ever had so far, with our 12-month aspirational target being hit within the first six months of the year. The Algarve is now more popular than ever, with its glorious sandy beaches and miles of stunning coastline making it the World's Leading Beach Destination (WTA) in 2020 and 2021.
We have a repeat client base of around 40% which we believe is due to our exceptional customer service, along with the standard of properties that we supply. With over 400 bookings each year, we believe that every client matters and we take each detail of their holiday very personally, no matter how small.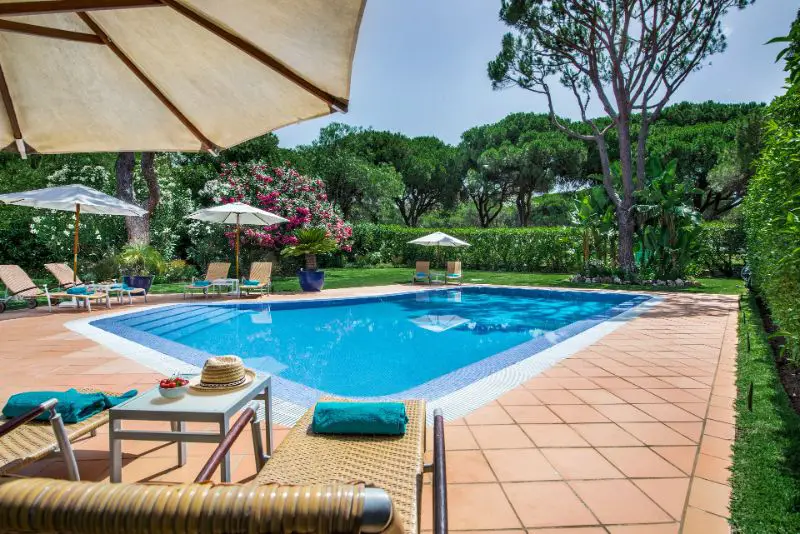 AT: What's your criteria for the holiday properties you have on your books?
VR: We focus solely on the Central Algarve area, the most popular area of the Algarve for holidaymakers, which covers Quinta do Lago, Vale do Lobo, Vilamoura and all surrounding areas close to these main coastal resorts. We have branched out to Lagos recently with the addition of our stunning Villa Scarlett and would love to take on more properties in that area as it is very similar to the Central Algarve, with a luxury feel and lots of fantastic properties.
All of our properties will be health and safety checked and offer a very high standard of accommodation, with a huge variety of styles, from super contemporary to more traditional Portuguese properties. Almost all of them will have a private swimming pool, but some will offer very special additions, such as a games table, jacuzzi, gymnasium and much more.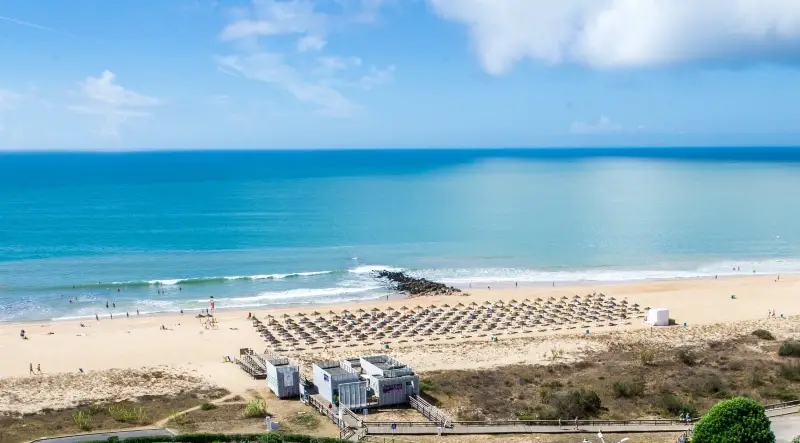 AT: What are your own favourite spots on the Algarve?
VR: That is a tough one – I have so many! I absolutely love an area called Dunas Douradas, just outside Vale do Lobo. It has some stunning houses, all within a very short walk of the beach, and there's also Maria's restaurant, which is one of our very favourite places to soak up some afternoon sun with a glass of rose and a delicious plate of clams. Heaven!
I also love The Shack restaurant in Quinta do Lago, which has a man made beach of white sand surrounding the lake of Quinta, with watersports for the kids to enjoy and cabanas to hire for a day of relaxation with waiter service.
AT: What future plans do you have at The Real Algarve?
VR: We are all very excited about the future at The Real Algarve. Our most important priority this year is to recruit our new team members so that we can hit the ground running for 2023. We are already inundated with enquiries for 2023, with bookings at a record high for this time of year!
Once we have our recruits in place and trained up, we will certainly be looking to expand the business further, with lots of other pockets of the Algarve to explore and many other markets to work with. It is certainly a very exciting time for our business.
The Real Algarve, First Floor Suite, 36 Oxford Rd, Altrincham WA14 2EB. For more information, visit therealalgarve.com, or contact the company direct by calling 0161 980 3555 or emailing info@therealalgarve.com
Comments