Hale-based Lata Talwar used to sell 1000s of products a day through her own womenswear boutique.
Now she's launched a social media management agency to pass on some of her skills – and she says it's "just the beginning".
We caught up with her…
ALTRINCHAM TODAY: Introduce us to your social media management agency, OHANA Management.
LATA TALWAR: OHANA is a social media marketing agency with a game-changing and innovative approach. We take away the stresses of social media marketing by helping businesses analyse, plan and implement a strategy suited to their business. OHANA is a full-service agency that can consult businesses or implement daily or weekly and monthly social media requirements.
Our aim is to help business owners realise their true potential, value and power of their products or services, and ultimately grow their social media brand presence with confidence.
AT: You were previously involved with the creation and inception of Lasula, the online women's boutique. Can you tell us a bit more about that?
LT: It was 2013, my husband and I did everything from building the website to buying, listing products and marketing. We were doing fewer than 10 sales per day, and within months we were selling 100s and 1000s of products per day, it was exciting and very surreal.
The journey began by having a clear vision; to become a globally recognised online fashion boutique. We used social media including Facebook, Instagram and Twitter to showcase the brand. It was low cost and had a big impact: we grew completely organically and rapidly. Our following on social media took off massively and the brand quickly became more and more recognisable.
I was involved in everything from logistics – pick, pack and dispatch – to marketing, social media, collaborations and buying.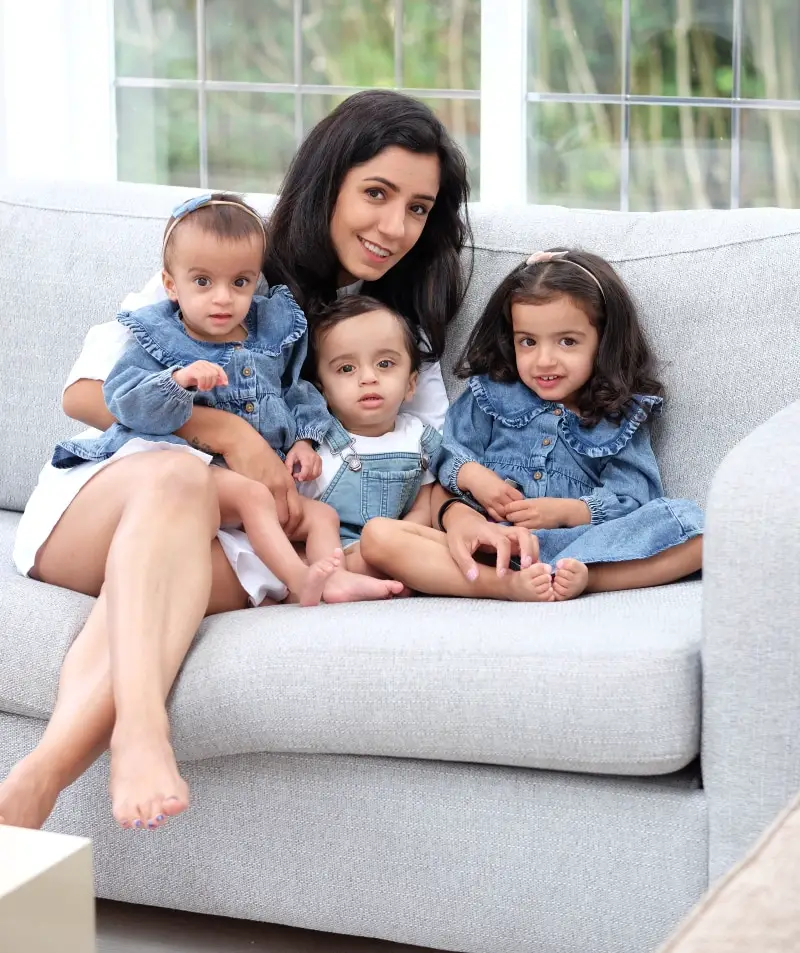 AT: How has your Lasula experience influenced the way you work for clients?
LT: I appreciate the challenges a business faces during different stages; from inception to being up and running and targeting exposure, growth and driving sales.
It's made me so aware of the importance of cost control, branding, brand awareness and pulling together every piece of the puzzle to create a brand with high impact to service new and repeat customers.
I treat my clients the same way I treat my own businesses. I want to help guide, educate and help them grow.
AT: Are you looking to work with any particular type of company, and what services are you offering?
LT: OHANA's client list spans across food and beverage, fashion, hospitality, aesthetics and dentistry and personal profiles working across service-based sectors.
I am passionate about working with companies whose owners, directors or management have good energy, good values and want to work in collaboration, partnership or by way of outsourcing to my company OHANA.
This week, I got one of my food and beverage clients who I signed two weeks ago some very effective in-press exposure, and although this falls outside of my service agreement, I will always go that extra mile to exceed my client's expectations. I am taking their account through record growth, engagement and exposure and this is just the beginning.
I offer a variety of different packages from bronze, silver, gold and bespoke. I have set my monthly fees to an accessible, fair and reasonable level. Ultimately, as with any good form of marketing the level of exposure and revenue should always outweigh any costs.
AT: You've grown up in Altrincham – can you tell us a bit more about your life here now, and also your sideline in cake baking?
LT: I grew up in Hale, went to Oakfield Nursery, then to Bowdon Preparatory School followed by Manchester High School.
I lived with my parents, grandfather and two brothers, before moving to Leeds to study at university. After moving out of my family home to Liverpool with my husband, I recently moved back to the area with my family, which includes my husband, myself and our three children who are two and under.
I love Manchester, it runs in my blood. Growing up, my dad was always a die hard Manchester United fan and season ticket holder so I quickly became a fan from a young age alongside my grandfather, dad and two brothers.
I have so many memories from here being a child and progressing through my studies and eventually moving back here. I even still go to the same bakery in Hale I used to go to as a toddler and it's been so nice to reconnect with some familiar faces from growing up here.
My cake business is more of a hobby and side business, it's something which I love to do in my spare time and I'm passionate about it.
For more information, contact Lata by calling 07738168577 or emailing ohanamanagement@outlook.com. You can also follow @ohana_management on Instagram
Comments