An independent family watch and jewellery shop has opened in the new Crown Passages development in Hale village.
We speak to the couple behind it, Richard and Emma Williams.
ALTRINCHAM TODAY: Tell us a bit more about how you came to set up Rich Time.
RICHARD: Since my adult life I've always had a passion/interest in luxury watches and certain watch brands that began with Omega. My first purchase was an Omega Seamaster and this started my journey with a watch collection. The variety of brands and models have since been an interesting hobby of mine to explore and I have been keeping up to date with the latest trends and models ever since.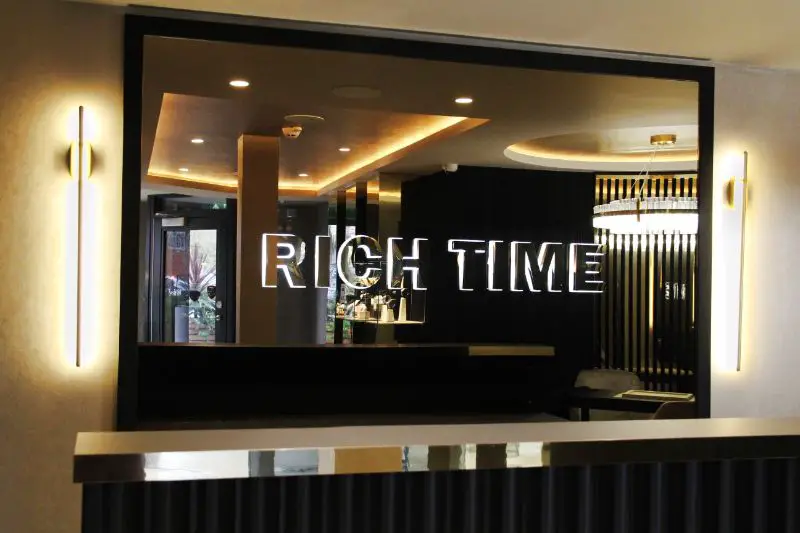 I find the history and background story of vintage models interesting and have such  appreciation of the craftsmanship of watchmaking to produce functional art. In 2016 I decided to open a watch business online and that was the path to opening the store.
ALTRINCHAM TODAY: Why have you decided to open in Hale at the new Crown Passages development?
EMMA: It was the new development that sold it to us. The commercial spaces we had been looking at were all established developments or shops that had previous shopfits that didn't really suit the space we required or the type of boutique we had envisaged.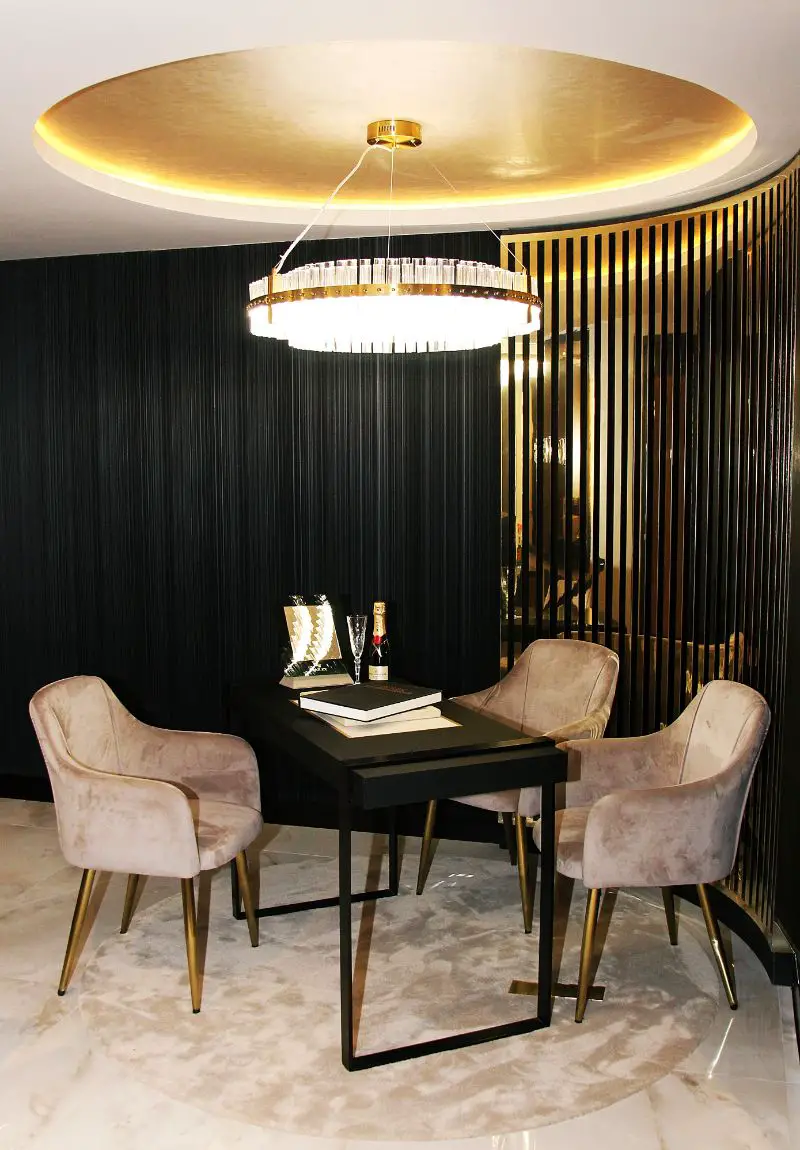 The fact that our customers can come to the shop and park directly outside also added to the appeal. We liked the idea of a new development as we had a blank canvas to work on for the interior design for the shop and all we've had is great feedback from our customers.
ALTRINCHAM TODAY: What has been your background before Rich Time?
RICHARD: I had a successful property portfolio and decided to branch out and follow my passion for watches. The jewellery followed as we found our customers were also interested in purchasing jewellery as gifts or for special occasions. They also complement one another.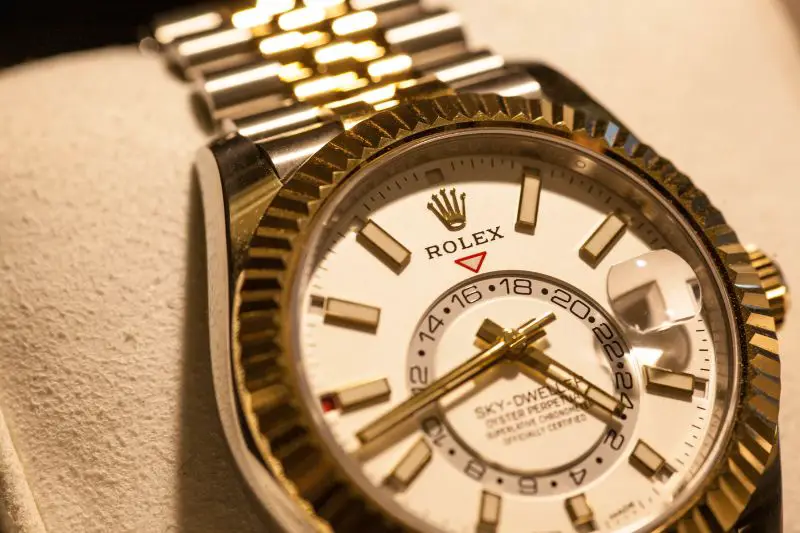 ALTRINCHAM TODAY: What can people expect to find on offer at the new shop?
RICHARD: We are a luxury watch and jewellery boutique in the heart of Hale who offer a personalised appointment based only on readily available stock but we also have a watch sourcing service if we do not have the item in stock. Through our reputable network of suppliers that we have forged strong and trustworthy relationships over the many years we have traded we can source almost any brand and model in the world.
We also offer a bespoke jewellery service where we can create and design at your request.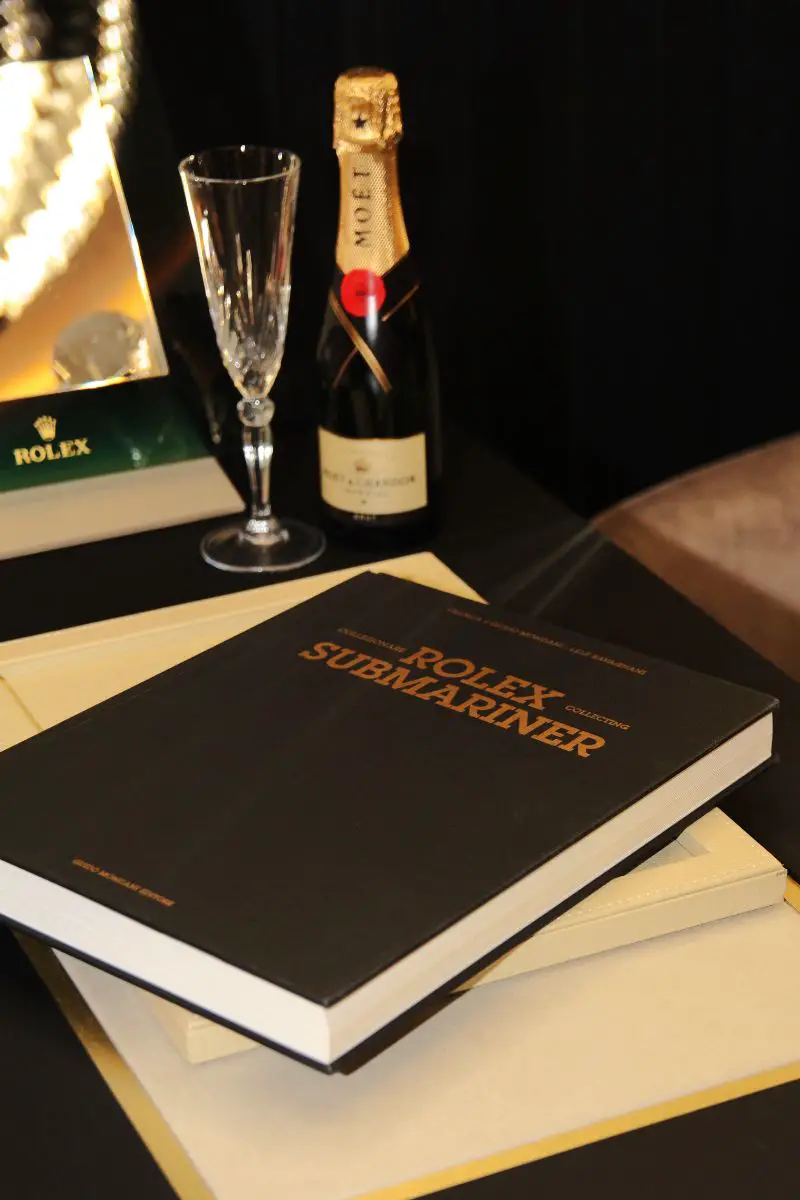 ALTRINCHAM TODAY: What would you say differentiates you from other watch and jewellery retailers around?
EMMA: We are an independent family business that offers an appointment-only service, providing a friendly experience. We have designed a contemporary luxury boutique that creates a welcoming and relaxing experience. We offer a personal approach with designated time with our customers and have a wealth of product knowledge.
We hope the ambience and shop layout provides a personal shopping experience, without any interruptions or customers. Our location is private, not on a busy high street, and very accessible by car.
We have designed our boutique with the customer at heart and created a safe, secure experience. All our feedback from customers so far has mentioned how secure the shop is and what a special ambience and atmosphere we have created.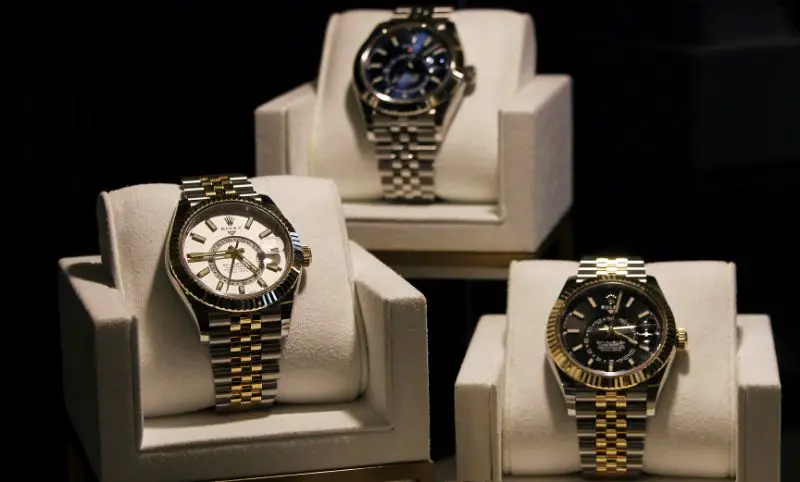 ALTRINCHAM TODAY: Christmas will no doubt be a busy time of the year for you. What are you expecting to sell well this year?
EMMA: We have cut off the date for all personalised  jewellery and we have been taking orders since as early as October to ensure we meet customer demand.
Jewellery is always a good seller at Christmas time, last year our best seller was personalised diamond gold initials, and necklaces.
Watches are also highly sought after and we expect demand to increase as we move into December.
Rich Time, 5 Crown Passages, Hale, WA15 9GN. For more information, call 0161 843 0482 or visit richtime.co.uk.
Photography: Laura Marie Linck
Comments