A letter written by Pet Shop Boys star Neil Tennant to Janice Long thanking the then Radio 1 DJ for playing an early version of the band's smash hit single West End Girls has been discovered in an Altrincham record shop.
The typewritten letter, dated April 12th 1984 and signed by Tennant, was sent when the then 29-year-old was still a journalist on music magazine Smash Hits but had begun to make his own records with fellow Pet Shop Boy Chris Lowe.
It recounts how Tennant, while on a trip to New York the previous summer to interview The Police, had persuaded American record producer Bobby Orlando to record some of his new band's songs.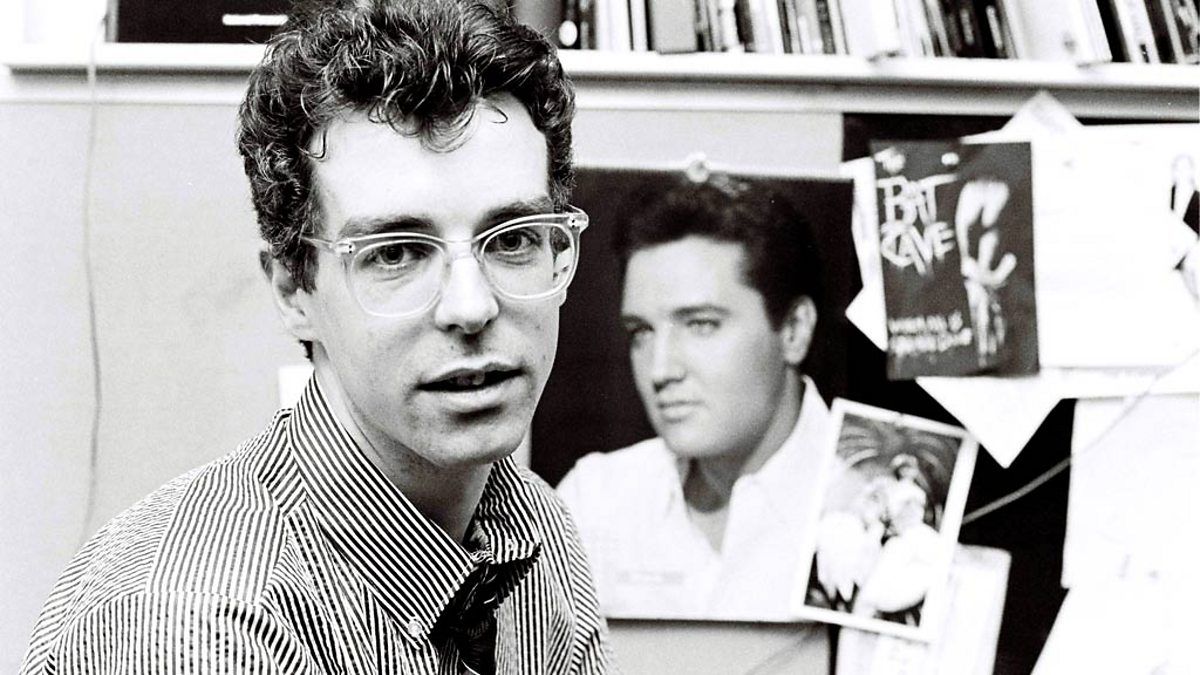 Among the songs was the original version of West End Girls, which had been released as the band's first single three days before Tennant wrote the letter.
The letter, which has now been found almost perfectly preserved inside a record sleeve in Altrincham record shop Dead Cloud, reads:
Dear Janice,
Further to your query on your show on Thursday: the Neil Tennant of the Pet Shop Boys is indeed the same Smash Hits music jornalist [sic] who used to review the music press on your Platform 9 show – i.e. me.
I met the disco producer Bobby "O" in New York last summer when I was over there doing a feature on The Police. I played Bobby a cassette of the songs myself and Chris Lowe had written and he immediately suggested we recorded with him. We've now recorded half an album and are due to go back to New York quite soon to finish it.
Anyway, hope you like the 12" I've enclosed and thanks for playing "West End Girls" on Thursday. As far as I'm concerned, you're now an honorary Pet Shop Girl!
Best wishes,
Neil Tennant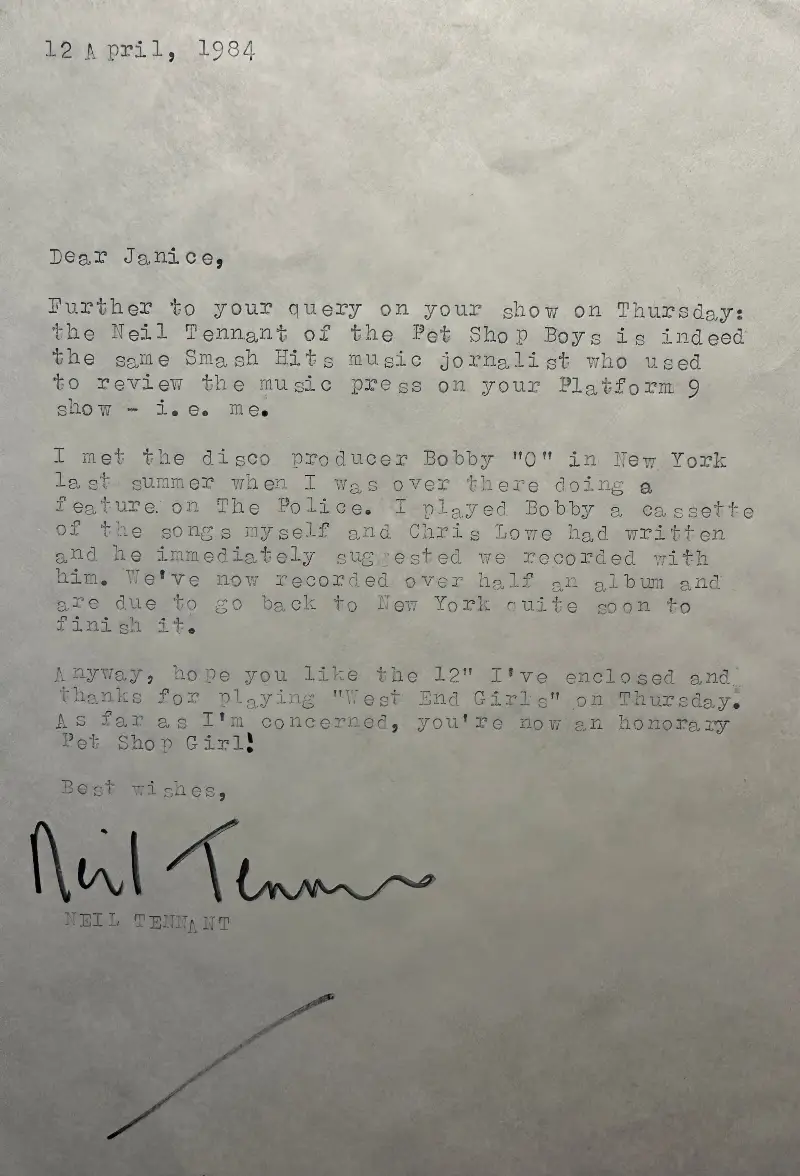 The letter holds particular interest because this early version of West End Girls – complete with eclectic sound effects and some different lyrics to the better-known version – was essentially a flop, reaching only number 133 in the UK charts.
It was only when the song was recorded with a different producer, Stephen Hague, that global success arrived.
Re-released on October 28th 1985, the new version topped the charts in the UK, US and around the world, and in a Guardian critics' poll in 2020 was voted the greatest UK number-one single of all time.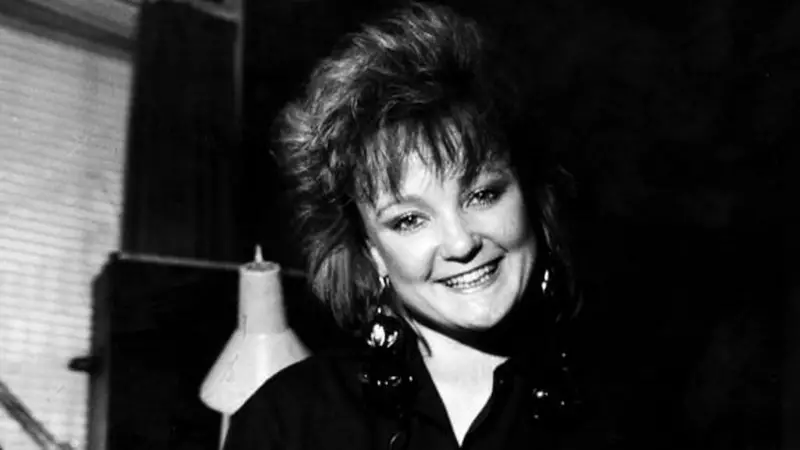 Its 39-year journey to a record shop in Greater Manchester is something of a mystery, but owner Trevor Morris said it had landed in his hands as part of an auction lot he had bought while buying stock for his new venture.
Morris, who has only just opened the shop on Oxford Road after a previous career in elderly care provision, said it had been sold to him with no mention of the historic pop memorabilia inside.
"I think it's probably moved from record store to record store but nobody's bothered to actually take the record out to look, so the letter has just been missed and has probably been inside the record for 39 years," said Morris.
"I actually went back to the auction house to tell them that I'd found it inside and asked if they wanted to reconsider the deal, but they said no, it's just the way the world works.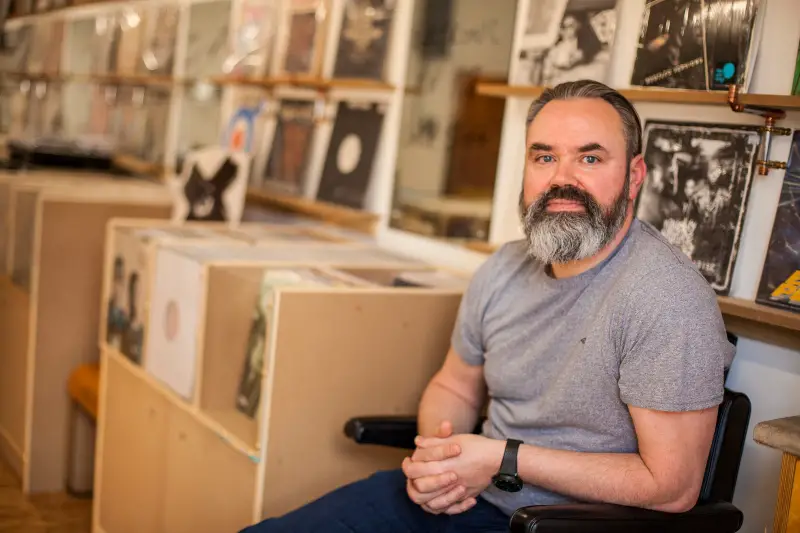 "A lot of the auction houses handle so much stuff that these things happen, and they don't have the time to check everything inside.
"That's the lesson for anyone in this game, don't let anything fall through your hands that you haven't looked inside!"
The letter and record has now been acquired by David Prior, a journalist and long-term Pet Shop Boys fan who was interviewing Morris for the Altrincham Today magazine when he was introduced to the missive.
"I couldn't believe my eyes when I saw it," he said. "Despite the four decades that have passed, it's in almost perfect condition and the signature could have been written yesterday.
"But what really elevated it for me was the idea that on the day Neil Tennant sat down to write the letter in 1984, music was just a side hustle for him and this was part of his shot at stardom.
"Of course, the twist in the tale is that this shot actually failed, and it was only through Tennant's perseverance and desperation to succeed – and the talent of a different producer – that West End Girls actually got off the ground and became the legendary record that it did.
"Given the connection with the great Janice Long too, I couldn't resist buying it and I'll be proudly displaying it in as prominent place in my house as I can find."
Comments