Trafford Council says it has had no powers to stop the felling of several mature trees in the garden of a property in Hale ahead of the site's redevelopment.
A bungalow on Clarence Road was recently sold at auction having been listed with a guide price of £1.5million.
The property was marketed as a development opportunity with "excellent potential as a residential development site" as it sits in a mature garden extending to 0.8 acres.
The property is still marked as SSTC (sold subject to contract) and no planning applications are listed on Trafford Council's planning portal regarding any pending work on the site.
However, last Thursday work began to clear the garden of numerous mature trees and shrubs, a move that Jane Leicester, Green Party councillor for Hale, described as "heartbreaking".
A number of local residents also spoke out about the tree-felling with one, Collette Millican, describing it as a "shocking decimation".
She added: "Although the sale is still SSTC (sold subject to contract) we believe that the aim of this is to ensure that any planning permission goes through and is not restricted by trees.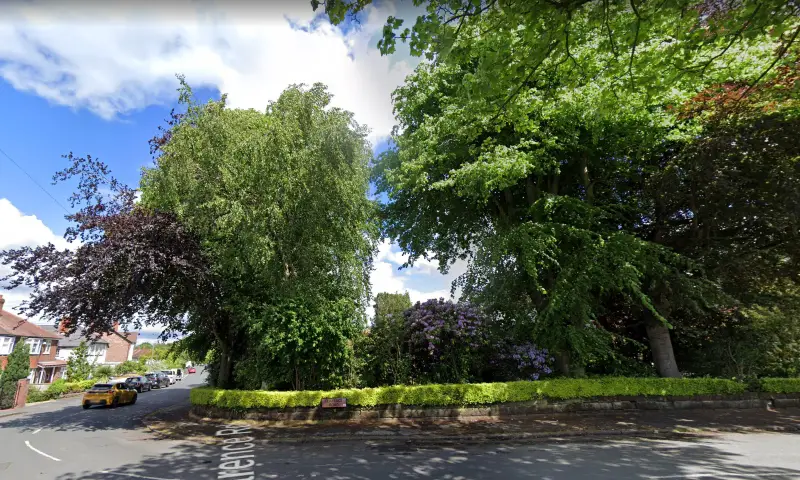 "None of the trees have a TPO (Tree Preservation Order) on them and so we are struggling to stop this.
"There has been no consideration for the wildlife – there are many species of birds and also two ponds."
Another local resident told us: "The plot has twenty houses backing onto it, so this is impacting a lot of people.
"As things stand, all the trees and shrubs are to be felled, leaving a completely bare site. This is all happening in the middle of the nesting season as well. There are numerous birds' nests in various trees in the garden, as well as foxes and hedgehogs. The garden has two wildlife ponds, which will have frogs and newts."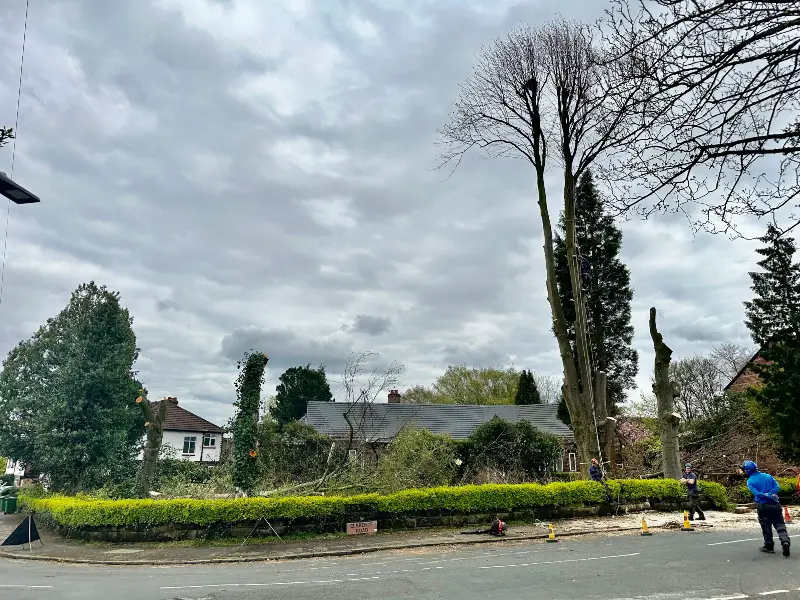 An officer from Trafford Council visited the site on Monday and determined that they were powerless to stop any work taking place on the site.
A spokesperson for Trafford Council told us: "A Council tree officer visited the site following complaints from residents. However, the trees are not in a conservation area and are not covered by a Tree Preservation Order meaning we have no powers to prevent them from being felled.
"We recognise the value trees bring to our communities and environment and have ambitious tree planting plans for Trafford. We do encourage residents to protect, plant and adopt trees."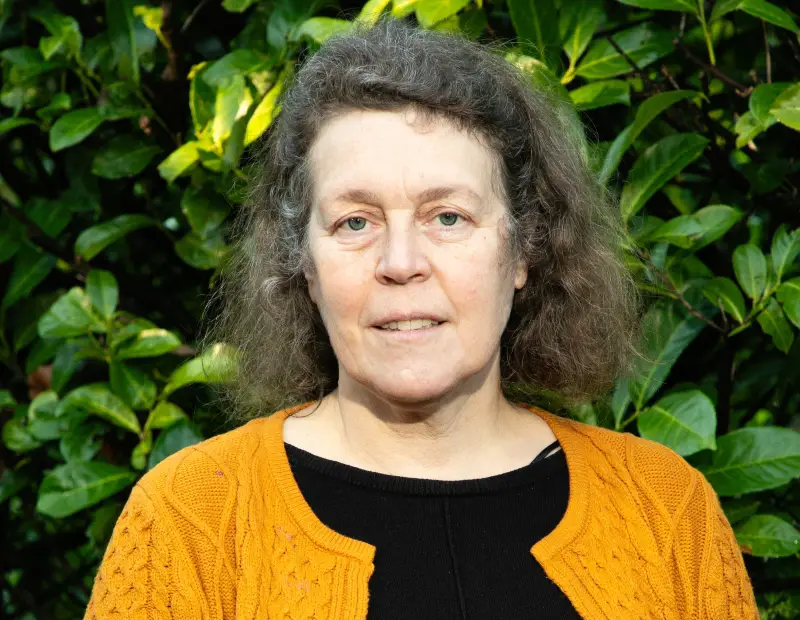 Jane Leicester, Green Party councillor for Hale, said: "It is heartbreaking to see so many vital trees lost. This street will not be the same again.
"Thanks to the council's tree officer who came out to look at the situation. Sadly, the government doesn't give councils the powers they need to stop this sort of destruction. As Greens we want to see much better legal protection for wildlife and habitats.
"If a planning application is submitted for this site, we intend to push for proper mitigation for the trees lost so recently."
Comments