Six years after swapping her corporate job for a role looking after other local people, Trafford resident Helen Antley could not be happier.
As a caregiver with Right at Home, Helen has eight different clients, and spends her time keeping them company, doing their shopping and providing different levels of care according to their bespoke health needs.
"I never considered this type of role when I was younger," says Helen, "but I took time away from my job with the Guardian Media Group to look after my mum after she had a stroke a few years ago – and then I couldn't see myself going back to an office after that."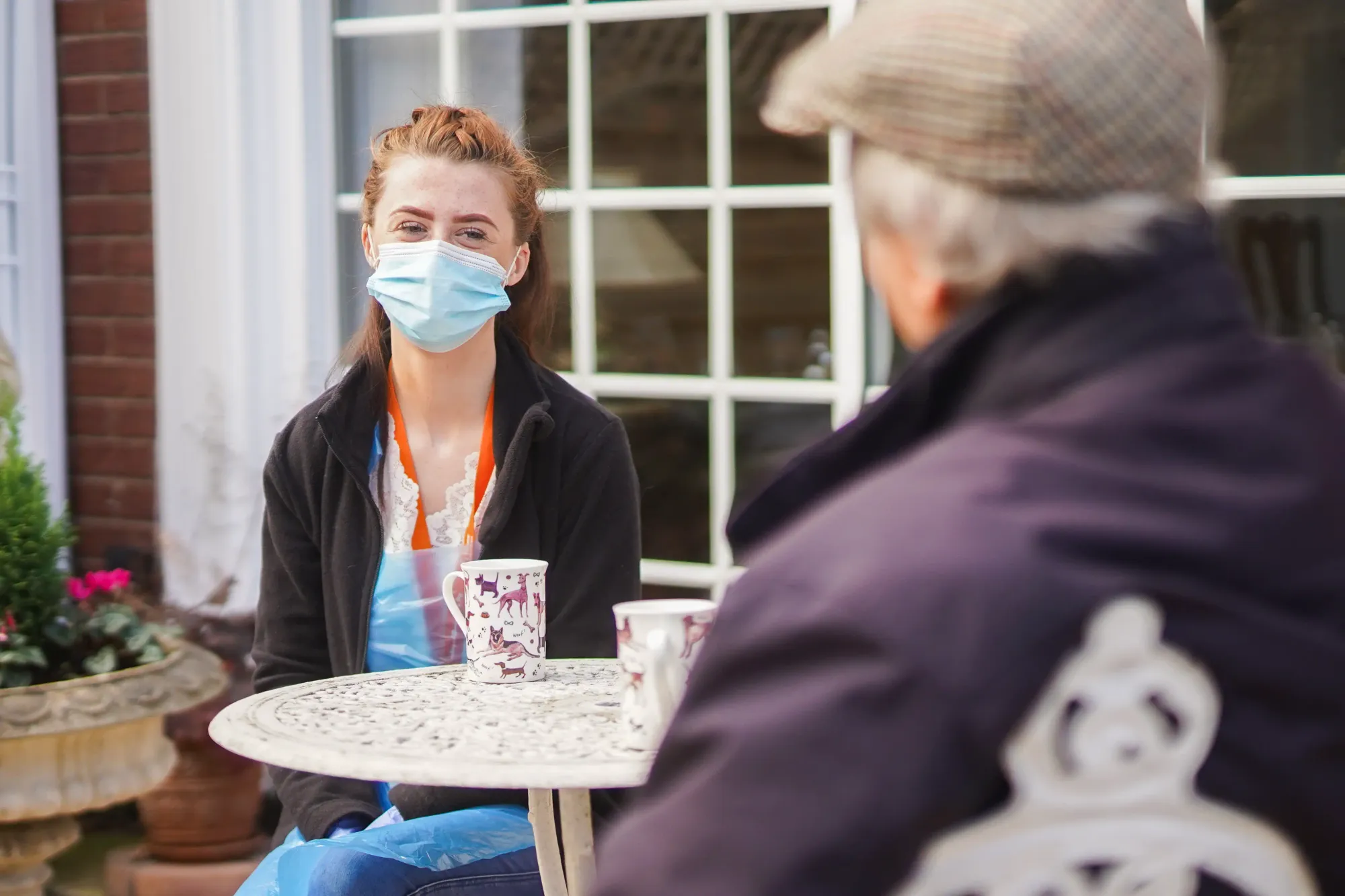 It was around that time that Helen remembered coming across Right at Home, an award-winning organisation that provides homecare services across the UK.
The South Trafford branch had opened just before Helen started looking after her mum, so she approached them to see if they had any vacancies.
Six years on, and Helen has more variety in her days than ever before. Her role across Altrincham and Timperley means that she is helping to ensure elderly and vulnerable people can stay where they want to be – right at home.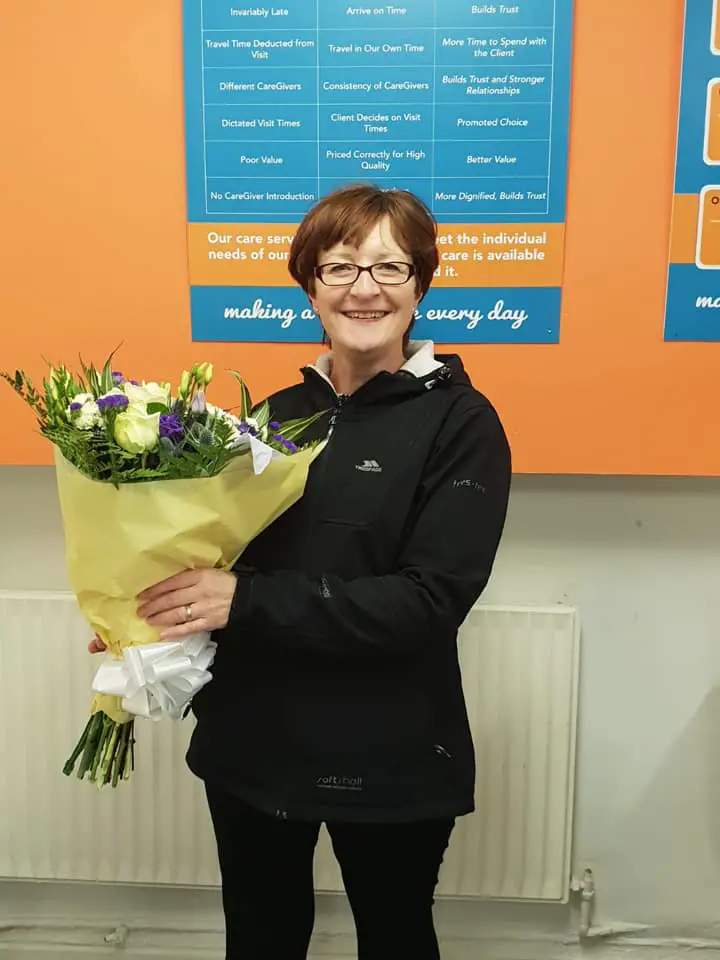 "This last year has meant that so many more people have felt more isolated or unable to liaise effectively with hospitals and other health providers – and this is where a care package delivered by Right at Home can really help," says Helen. "I wish I'd considered this as a role when I was younger, as it is so rewarding."
Right at Home South Trafford offers high-quality care services to people in the comfort of their own home across Altrincham, Sale, Urmston and surrounding areas. It is managed by Mark Beeby, who oversees a team of more than 30.
"We have a family of excellent caregivers," says Mark. "The reviews from family members speak for themselves. The company has won several awards, but it is the positive comments from relatives and strong relationships we have with our clients that really matter. Our clients deserve the highest level of quality care so we will only employ those who are absolutely committed to delivering it!
"Helen is a fantastic caregiver. We are very proud to have been able to offer her a new career which taps into her wonderfully caring nature and offers many rewards – her clients all love her, and we get fantastic feedback about the difference she has made to their lives."
These sentiments are echoed by Lisa, whose mum is one of Helen's clients: "Helen is an absolute delight! Her kindness shines through everything she does and everyone in our extended family who has met her has commented on how lovely she is. She certainly goes the extra mile to make sure all is as good as it can be for mum.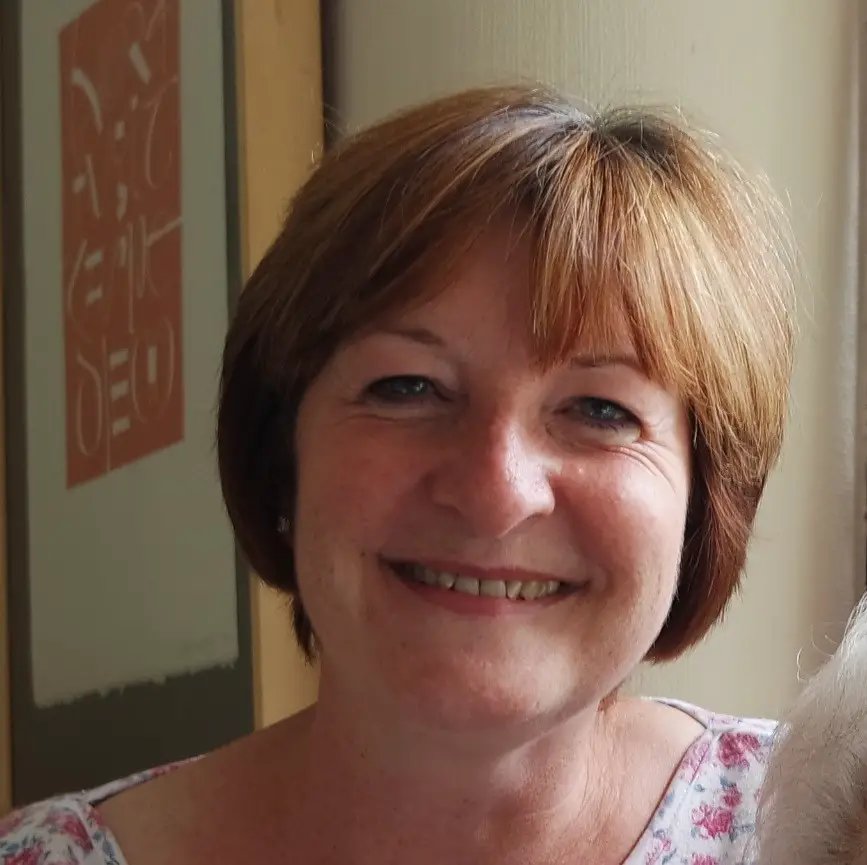 "It's a hard thing to introduce carers to independent people who are reluctant to admit they need help and support. Helen has made this incredibly easy, with her excellent interpersonal skills. She knows exactly how to provide the right level of support while still respecting the dignity of the people she cares for.
"She is very diligent in all that she does, whether it is providing personal care, ironing shirts or keeping the written records up to date. She is also very flexible in her approach and professional at all times.
"We feel incredibly lucky to have Helen and Right at Home caring for Mum."
Helen concludes: "When you have been in the situation of caring for a loved one it makes you evaluate things differently and really appreciate the importance of looking after people properly. This is a very rewarding job and I'm so glad I gave it a try."
Right at Home South Trafford is celebrating its seventh anniversary this month and has just been recognised as a '5 Star Employer' for the second consecutive year by independent research company WorkBuzz. It is rated 'Good' in all key areas by the Care Quality Commission, and also achieved a High Commendation during the awards ceremony, for its response to the Covid-19 pandemic.
Comments