A vet and a physiotherapist forced to flee Colombia in fear of their lives have lifted the lid on life at the Ashley Hotel in Hale as they seek asylum for their family in the UK.
Celimo, 36, and his partner Maria-Fernanda, 38, took out a bank loan in January in order to fund their escape from Guadalupe in the South American country's south west.
They had been targeted for extortion money by guerilla fighters attached to the country's notorious FARC group, and with particular fears for their children Alejandro, 11, and Isabella, 5, took the drastic step of leaving behind their jobs and extended family to seek safety.
After initially staying in London they were moved to the Britannia Hotel on Ashley Road in Hale, which since last month has been housing asylum seekers as part of a deal agreed between the hotel chain and the Home Office.
They are now waiting for an undetermined period while their claim is processed.
Speaking exclusively to Altrincham Today, Maria said: "I want to tell you that we are a Colombian family, hard-working entrepreneurs, and we do not want to bleed the UK government dry.
"We want and ask God first of all and the government of England to allow us to be useful and to be able to serve, that doors be opened for us because our parents with effort gave us a profession with which to defend ourselves and now we want to provide stability for our children."
Talking about the "circumstances beyond our control" that led the family to leave their home town, Celimo said he been providing veterinary services on a farm when he fell victim to a common tactic used by Farc, where its guerrilla fighters extort money from local people and businesses in the areas they control.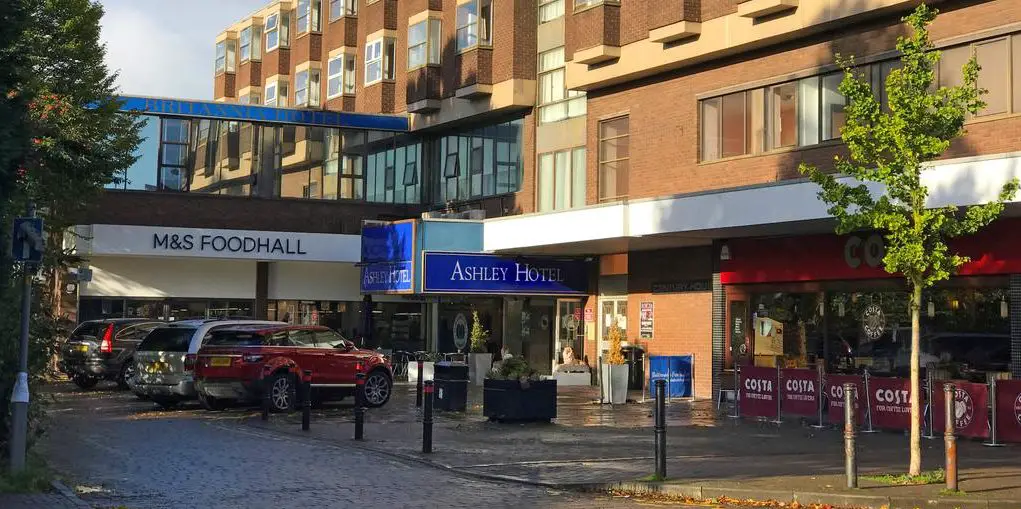 "Initially I ignored them but they continued to harass me on the phone and said that if I didn't pay they would put my life and that of my family at risk. They were so insistent that we felt we had no option but to emigrate from our country."
Leaving Colombia was the last thing Celimo and Maria wanted to do, with Maria describing the last few months as "very, very traumatic".
"We have never been so far from our family," she said, "and starting from the beginning like this has been very hard.
"My parents, grandparents, brothers and cousins are all in Guadalupe, and my husband still has his parents and siblings back home. We lived in the town where I was born and raised and it's where my whole family is."
Initially life in the Ashley Hotel was hard, with Maria likening it to a "24-hour lockdown".
Living in a single room, conditions were cramped with the daily routine "driving us crazy". The clothes they had were wholly inappropriate for an English winter. The food, while gratefully received, was also much spicier than they are used to.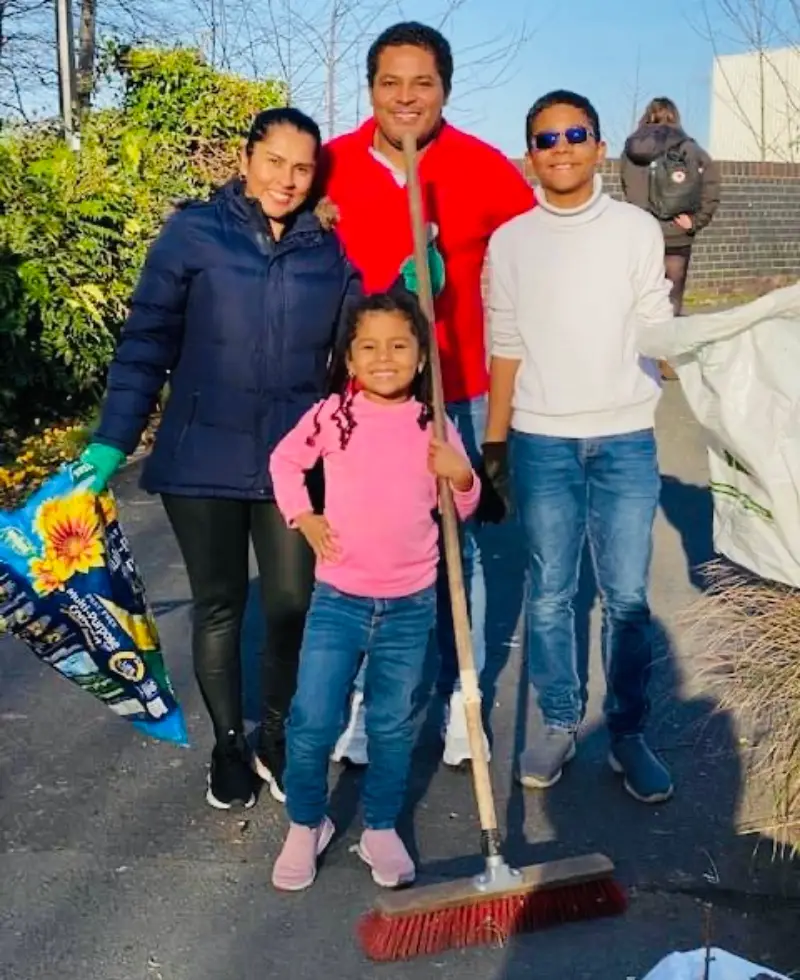 Some comradeship came from a Honduran and Brazilian family also staying in the hotel, with whom they can communicate in Spanish.
But then things started to look up. One day the family decided to volunteer for the Altrincham in Bloom community group, helping with jobs such as litter-picking.
"Volunteering helps us to feel useful and meet people," said Celimo. "We learn new things, we explore and in one way or another we can make ourselves known."
They connected with Sarah Walmsley, Altrincham in Bloom chairman, who has taken on the role of unofficial local contact. She has helped to pull together some more clothing, toiletries, medicine and children's toys from the local community, as well as hosting the family at her house.
She said: "The food they have to eat is dreadful – either utter trash that you wouldn't feed your dog, cold pasta or spicy food which has already caused digestive problems.
"Life is not easy for them at all because they're not allowed to work and earn themselves. They feel useless and powerless but are spending their time in a constructive manner, teaching themselves English and volunteering in our community."
Crucially, the children have also found schools. Alejandro, who loves skateboarding and jogging, has secured a place at Wellacre Academy in Flixton, while Isabella, who enjoys painting, has started more locally at Stamford Park in Hale.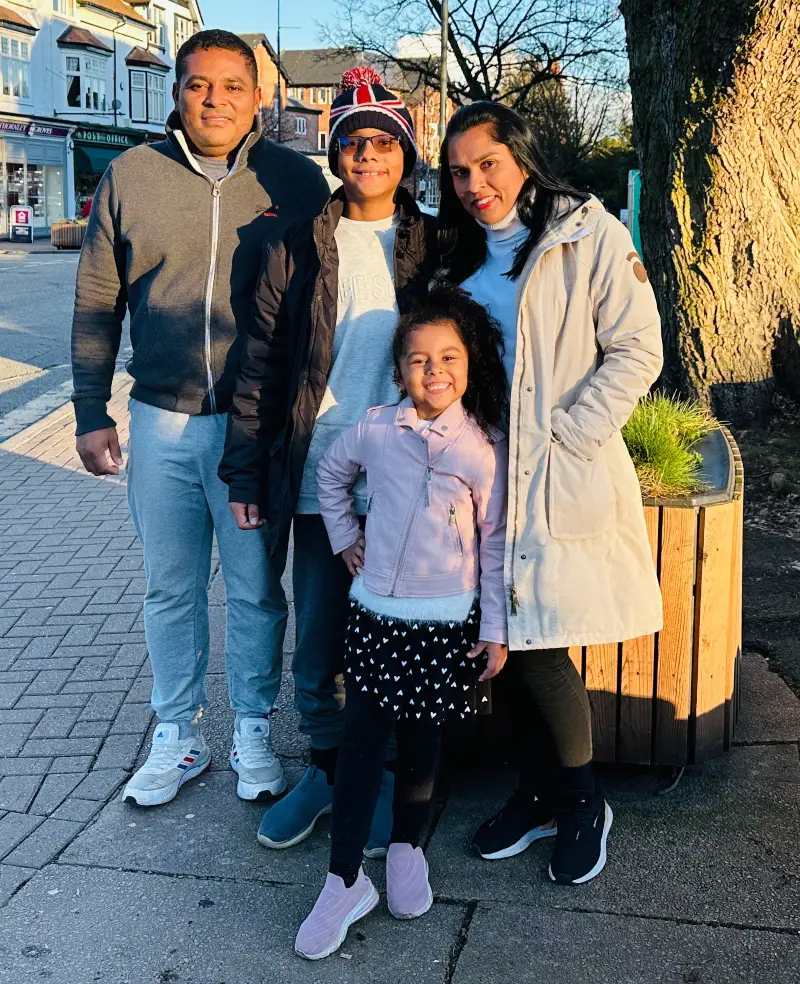 "Thank God they haven't felt as much oppression and the change hasn't been that hard for them," said Maria. "However, sometimes they cried for their grandparents who love them very much. When they are sad we try to get them out to the park.
"Thank God this week we have succeeded in getting them into school, and my daughter has already started classes this week. That is a real burden taken away from us."
They have also been welcomed into the local community at Altrincham Baptist Church.
"I come from a Christian family with good principles and good values," said Maria.
Celimo and Maria have prioritised learning the language and are taking regular English lessons.
This, they realise, is the key to them being able to resume their careers in medicine – assuming, that is, their asylum application is successful. Until that point, they are not permitted to work.
Hale has provided a typically generous welcome for its South American visitors, but the family's upheaval from everything they know is taking time to adjust to.
"People have been very nice to us, very generous," said Maria.
"The truth is that arriving here is like being born again because it's a totally different culture from ours," added Celimo. "The temperature, the language, the food, the city.
"But I don't just want to think about the bad things. Doors are opening now and our new life is a good opportunity for us."
Sarah Walmsley is raising money for the family to cover the cost of clothing, travel to English lessons and other essentials. You can contribute on the JustGiving page here
Comments