A man who rammed police vehicles and attacked officers with a hammer and an axe in Timperley earlier this year has been jailed.
Theadro Douglas, 32, drove his white van into a police vehicle on Mainwood Road in Timperley at 11.50pm on June 7th, causing whiplash injuries to the driver, before speeding off.
Officers followed him to Broomwood Road, where Douglas got out of his van and approached officers with a hammer and an axe.
One officer drew his taser and instructed Douglas to drop the weapons, but he threw the hammer towards them which hit one officer on the shin, with the injury required stitches.
The hammer ricocheted on to another officer, hitting him below the knee causing a lump and bruising.
Douglas then ran away before throwing the axe at officers who were pursuing him, but fortunately missed.
Douglas returned to his van and led four police vehicles on a 20-minute pursuit through through Timperley and into Wythenshawe. He drove on the pavement, on the wrong side of the road, through red lights and rammed more police vehicles. The pursuit ended on Simonsway, Wythenshawe, when officers boxed in the van.
Before he was arrested Douglas pushed an officer over the bonnet of a police car, causing them a back and leg injury. He then fought with officers, and it took four of them to restrain him.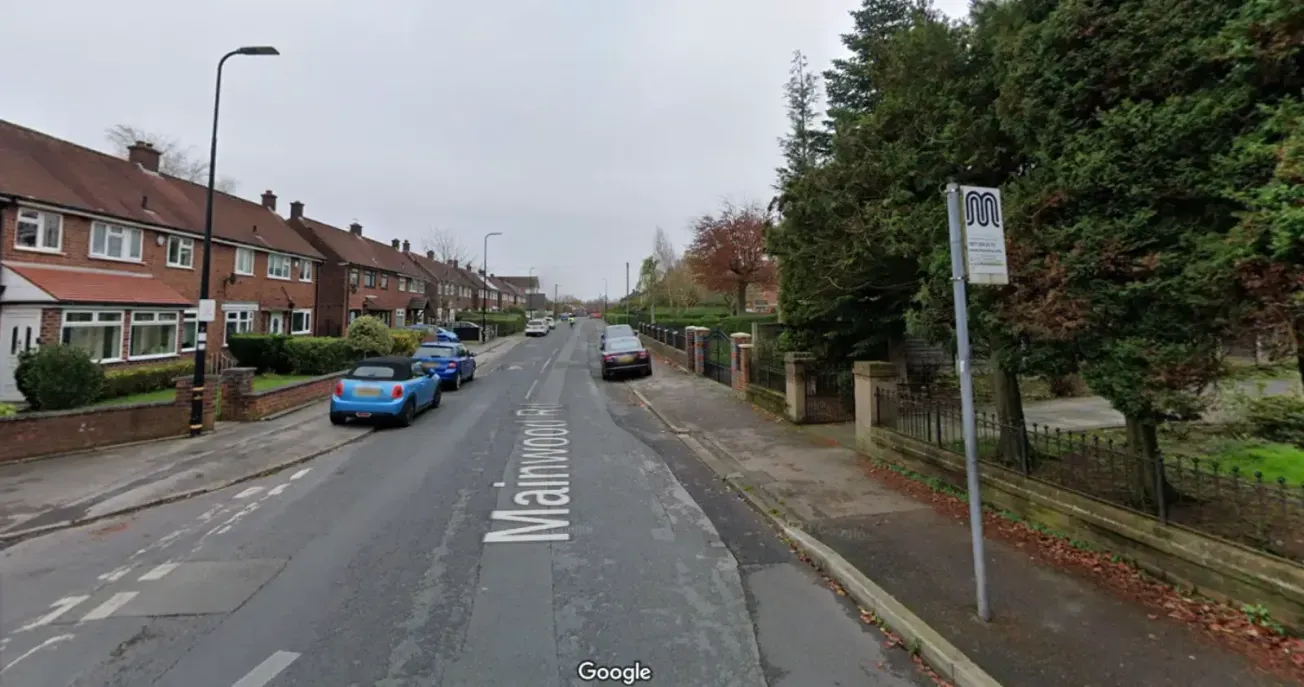 In August, Douglas - of Stratfield Avenue in Brooklands - pleaded guilty to dangerous driving, unlawful wounding, assaulting an emergency worker, affray and possessing two offences weapons, and at Minshull Street Crown Court on Tuesday, he was sentenced to two years and six months imprisonment. He was also disqualified from driving three years and three months.
Risha Seth, Senior Crown Prosecutor for CPS North West said: "Theadro Douglas carried out a campaign of unprovoked violent attacks upon police officers who were simply carrying out their jobs.
"He used his van as a weapon deliberately ramming police vehicles, he led officers on a dangerous chase through residential streets and attacked them with a hammer and an axe. Four officers were on the receiving end of his violence that evening, and it is by chance alone that none of them were seriously injured.
"An assault on any individual in our society is a terrible thing, but an assault on an emergency worker is an assault on us all. We will continue to work closely with the police to bring anyone who commits such appalling offences before the courts."
Comments