A major plan to build 2,400 homes on green belt land between Timperley and Hale Barns has been ditched.
The Greater Manchester Spatial Framework (GMSF), originally launched in 2016, encompassed a plan to build a total of 50,000 homes across the whole of Greater Manchester.
A key part of the blueprint was 2,400 houses on a large plot of land known as the Timperley Wedge, which sits to the south east of Timperley on countryside between the Well Green and Davenport Green on one side and Newall Green and the Roundthorn Industrial Estate on the other.
Had the plan gone ahead, it would have resulted in the homes being delivered by 2037, as well as an entirely new local centre with shops for the community, education and health facilities, green spaces, and sports and recreation facilities.
The GMSF had said the plans would transform Greater Manchester into a "top global city, attracting international investment and providing its residents with a high quality of life", but local MP Sir Graham Brady said it was "disproportionate, unreasonable and inconsistent".
But the plan needed endorsement from all 10 local authorities within Greater Manchester, and Stockport Council, which is in no overall control, last night voted it down.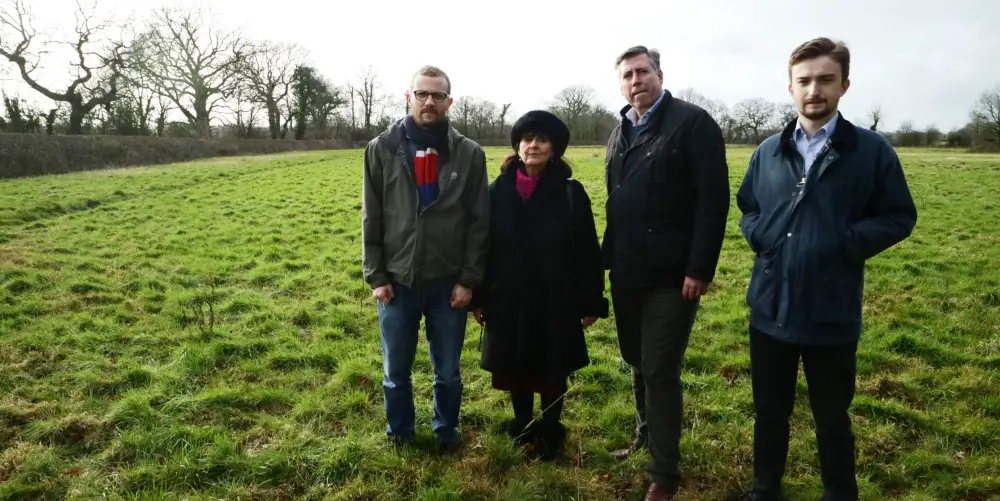 The Greater Manchester Combined Authority has already said that local councils would still be obliged to meet government house-building requirements in their borough.
A spokesperson said today: "While we regret the position that has been taken by Stockport councillors and the implications this will have for the borough, Greater Manchester will continue to work to build a sustainable future with good homes, jobs, and growth.
"Greater Manchester leaders will meet to consider the next steps in the coming days after Stockport Council's Cabinet has met and taken the final decision on the GMSF."
Comments