One day in the 1860s, stopping off during a busy reading tour of the country, Charles Dickens alighted from his steam train and was met by a hotel porter dressed in bright gold and scarlet livery.
Together they walked the few paces that separated Dickens' first-class carriage from the grand hotel where he had a reservation for the night.
Then the most famous author in Britain, Dickens travelled in style and his accommodation had been selected not just for its convenience but also for its splendour.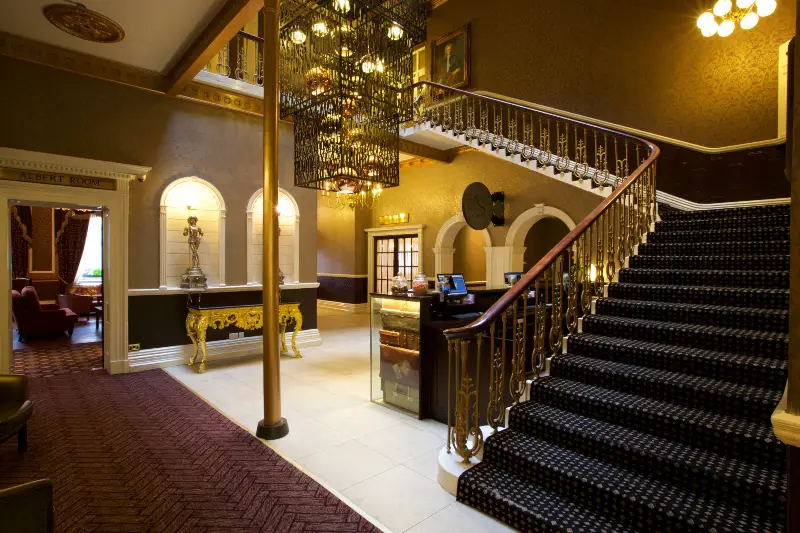 Known as the Queen's Railway Hotel and built in 1860 at a cost of £20,000, the magnificent brick and stucco Italianate building was the last major work of architect Thomas Penson, who was also responsible for the Chester Grosvenor on Eastgate Street.
Dickens would only just outlive the decade, but his visit that night bestowed the hotel – now known simply as The Queen at Chester and owned by Best Western – with a certain magic that ensures its position even in a city that already drips with history at every corner.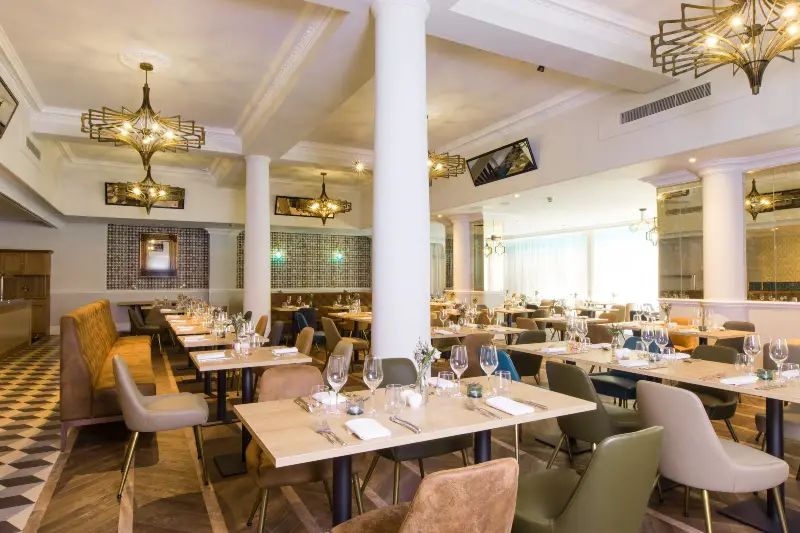 Our visit, appropriately enough, came during the season that Dickens did more than anyone else to popularise. Chester at Christmas is a sumptuous sight, with the festive lights and famous black-and-white shopping Rows making for a scene that feels more Victorian than Michael Caine and bah humbug.
The Queen at Chester has 221 bedrooms but its distinguishing feature is that each floor is dedicated to a country and every suite named after a king of that nation. Slightly awkwardly, our sixth floor commemorated Russian kings with our room named after a 17th-century Tsar called Alexis I. This wasn't a passing nod either – a giant portrait of the bearded monarch hung over the bed, and given that he fathered an impressive 16 heirs during his 46 years on earth, could serve as an encouraging omen for some guests.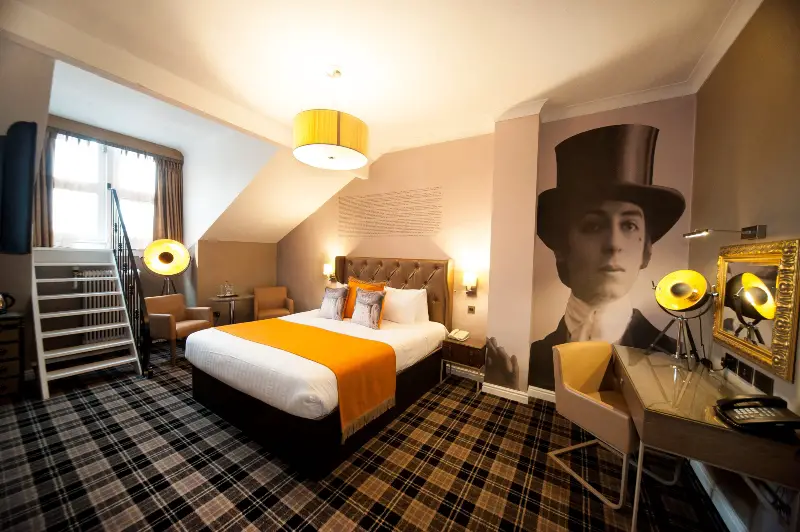 Since 2007, the hotel has also incorporated the former headquarters of the Capital Bank, which were acquired from HBOS and converted into eight floors of accommodation in a £20million renovation. Alongside the original Victorian interiors, there are also some quirky design touches scattered around: we passed – and felt obliged to sit on – a giant wooden chair in one corridor, for instance.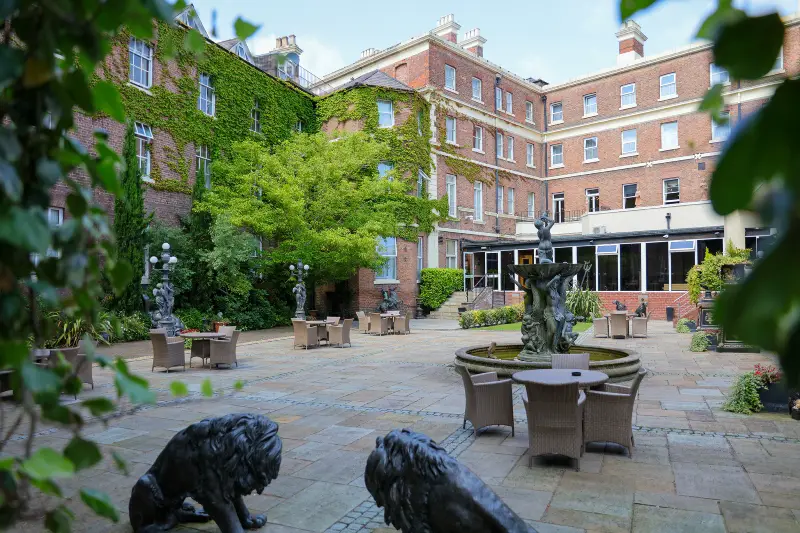 Our room was atmospherically dark in hue and we ate in the smaller Bloomsbury Room restaurant, chiefly because the main King's Grill restaurant was enormously popular on the night we visited. There's also a Waiting Room Bar and Lounge for more informal fayre, while there's the Albert Room for afternoon tea. We plumped for squid, fried cauliflower florets, fish and chips and a burger and all were very competently done.
The Queen at Chester could not be in a better spot for visitors arriving by train, with the heart of the glorious centre a few minutes' walk away. But there's more to this hotel than just location; arrive with great expectations and you won't leave disappointed.
The Queen at Chester Hotel – Premier Collection by Best Western. 52 City Rd, Chester CH1 3AH.
Comments