The headteacher and deputy headteacher of a Timperley school are to swap roles at the start of the new academic year.
Current headteacher Rick Hyde will become deputy and Year Five teacher at Forest Preparatory School, while current deputy Graeme Booth will step up to the headship.
Both have been in their current roles since 2009. Mr Hyde was previously Head of School, when Forest Preparatory School was under joint headship with Forest Park Preparatory School in Sale, while Mr Booth, a former pupil of the school, previously taught in the school's kindergarten.
The change was prompted by an informal conversation both teachers had last summer.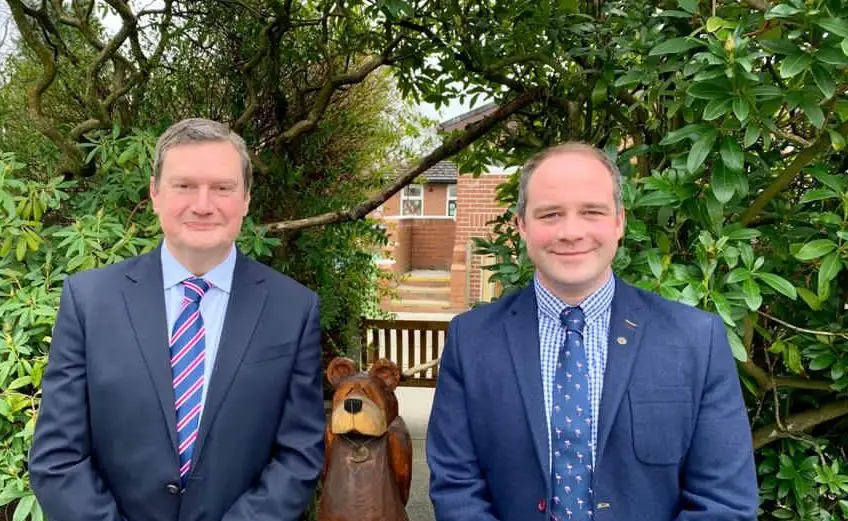 Mr Hyde said: "We both talked through the stages we were in professionally. I was keen to teach again, whilst Mr Booth was ready to take the next step into headship. When we considered switching roles as a result, it seemed strange at first. However, both knowing that our priority is the school, it felt right."
Current deputy head, Mr Booth, added: "We simply would not have come to the decision without considering whether it would have been 'the Forest way' – our ethos – to do so. We will continue to work closely together in our new roles, and we are excited to drive the school forward in these changing times."
Forest Preparatory School, which teaches children aged two to 11, was founded in 1924 by the Clegg sisters and is rated 'Excellent' in all areas by the ISI (2018).
Bellevue Education, a group of 21 independent schools across the UK and Europe which Forest Prep joined in 2014, has backed the move.
Bellevue Education Director Gregg Davies said: "Both Mr Hyde and Mr Booth are remarkable senior leaders of Forest Preparatory School, and thus this decision was driven by our determination to achieve what would be the best outcome for the pupils, staff and parents of the school. We are delighted by these new appointments."
Comments