St Ambrose Preparatory School is inviting parents of children who will be of reception age in September 2022 to visit for two stay-and-play afternoons next week.
The independent Catholic school in Hale Barns, which is now co-educational, is showcasing its newly refurbished reception classes during the afternoons of Thursday 7th and Friday 8th July.
Children who will be reception age in September are also welcome to attend the stay-and-play events.
Head of school, Miss Aldridge, said: "It's wonderful to see the girls of St Ambrose flourishing, expressing themselves and becoming confident lifelong learners in our stimulating and supportive environment.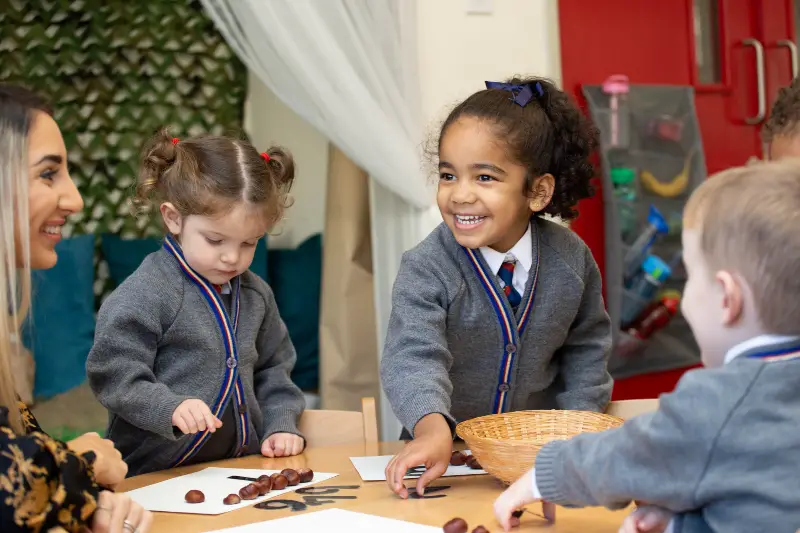 "We're a family-based school in the heart of a wonderful and caring community, one which promotes mutual respect and the very highest standards of behaviour and work. We can't wait for the parents in our community to experience the start that our school can provide to their children's life."
Girls at the school benefit from a focussed education in small classes that enjoy a 90% pass rate to the top local grammar schools.
The school also has modern facilities, playing fields, Astroturf pitches and a swimming pool, and pupils also benefit from a broad programme of extra-curricular and sporting activity from music and dance to rugby and hockey.
The school provides 30 hours of early-years funding until the term of your child's fifth birthday, and guarantees class sizes no larger than 16.
To book your visit on Thursday 7th or Friday 8th July, email secretary@stambroseprep.co.uk or call 0161 903 9193.
Comments