Altrincham town centre has a brand new bike shop – just in time for those of us who got on our bikes in lockdown.
We caught up with Ed Stuart, who runs Stamford Cycle Co with wife Bryony.
ALTRINCHAM TODAY: You're a new arrival on Moss Lane in Altrincham – tell us a bit more about how you came to set up Stamford Cycle Co.
ED STUART: We wanted to create a bike shop where everyone could feel welcome, no matter what bike you have or style of riding you enjoy. We're both adventurous people who love to get about on two wheels.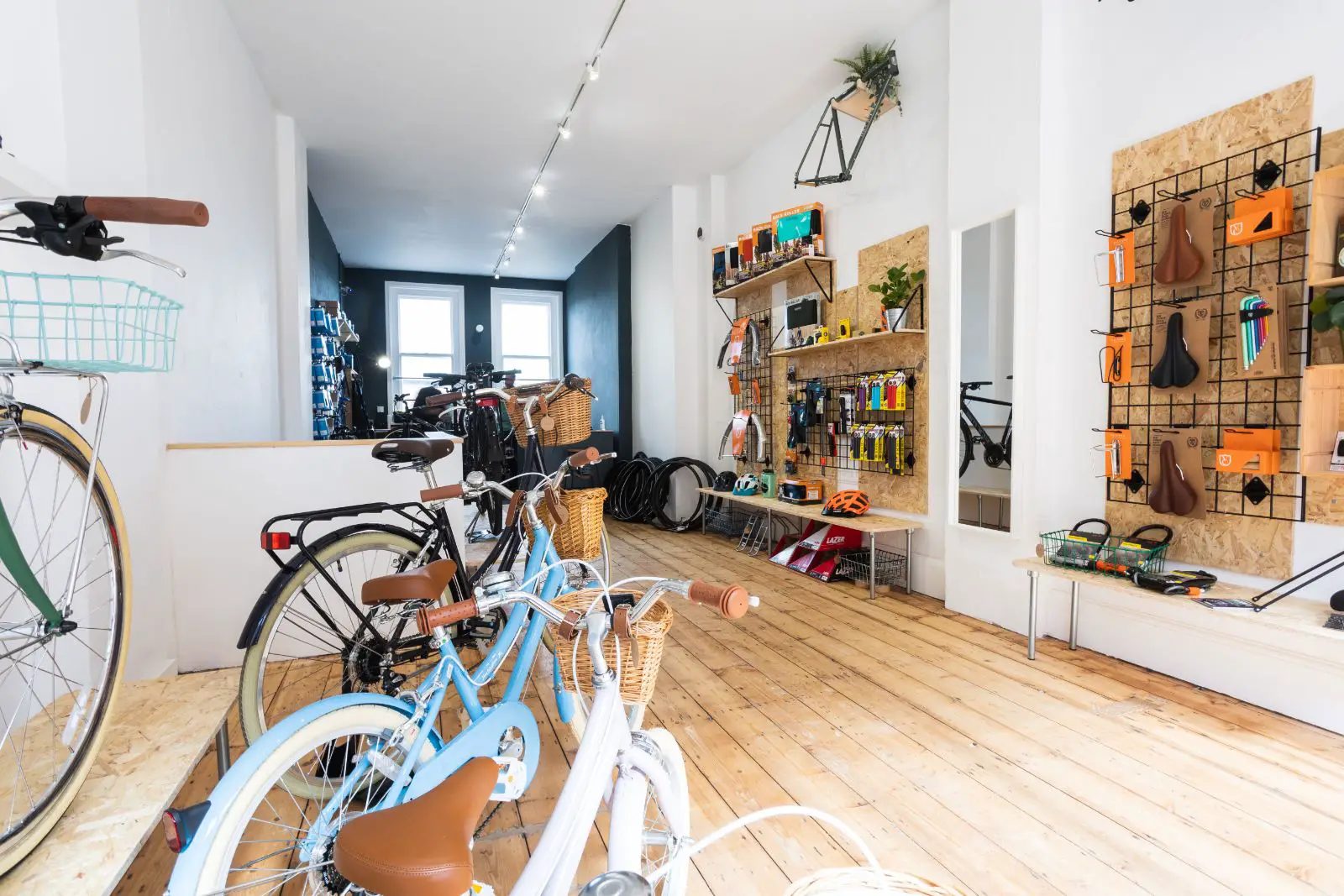 AT: Who's behind the company, and what experience do you have in the industry?
ES: I co-managed a bike shop in Manchester for 10 years, gaining expert knowledge on bike products, maintenance, servicing and repairs. Bryony manages our behind the scenes business tasks and retail displays. Together we have been commuting, exploring and touring by bike since 2009. As a husband and wife team, you'll see us both in the workshop and on the shop floor. We're more than happy to talk all things bikes, recommend products and offer advice.
AT: What styles and brands of bikes do you sell, and what's popular at the moment?
ES: We have a range of urban and city bikes from Forme. Designed in Derbyshire, Forme offer great value, quality bikes that are perfect for entry level cyclists or those who just want to get around by bike. We're stocking a range of great hybrids, gravel and touring bikes from Kona too.
Gravel bikes are really popular at the moment. Typically these have bigger tyres to handle more off road terrain and we're a fan of do-it-all bikes that can take you to work and off the beaten path at weekends.
We also have a range of steel frames in store from Velo Orange, Soma and New Albion. If you're looking for a forever bike or something a bit special, we'd be happy to build it!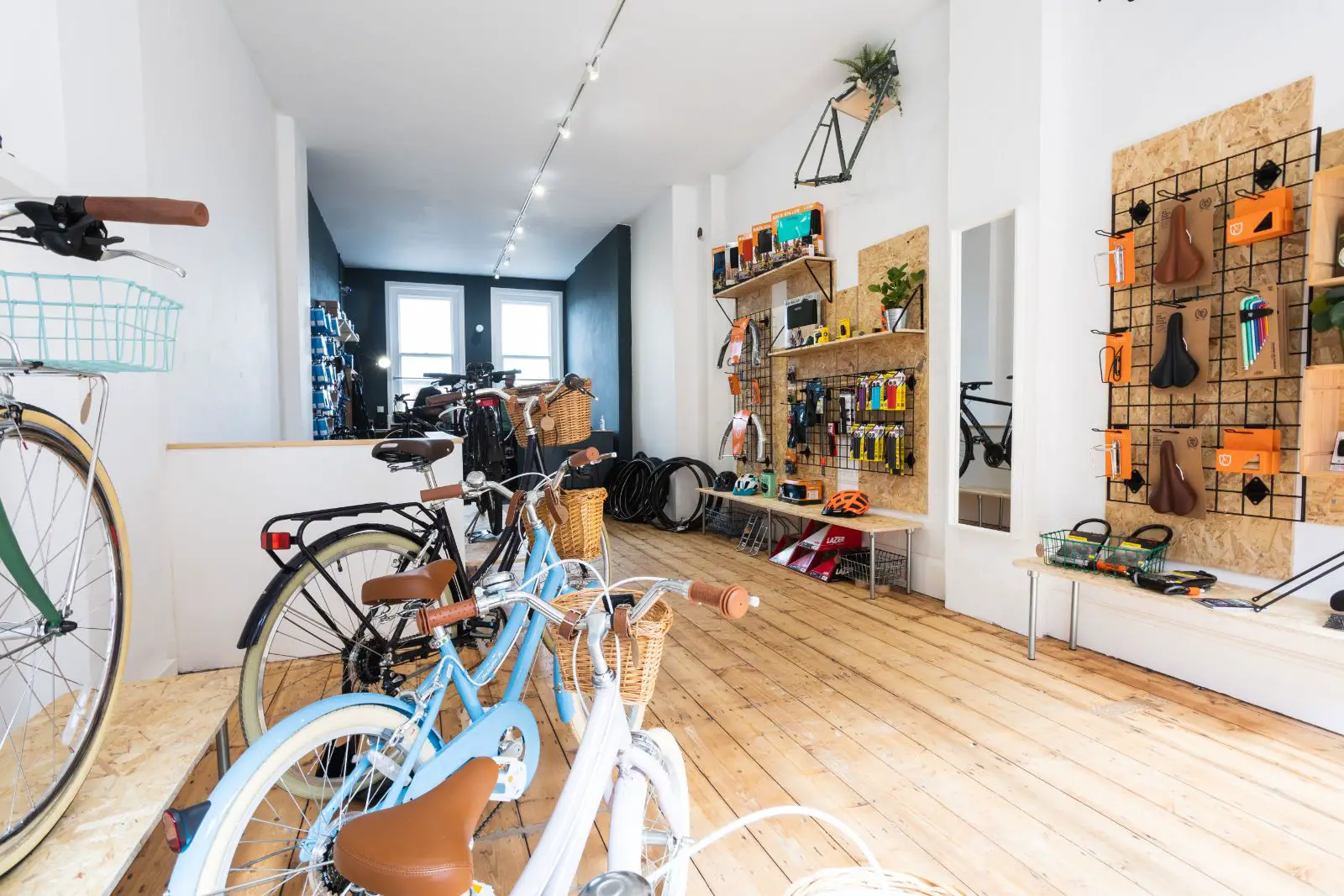 AT: You're also a workshop as well as a shop – tell us a bit more about that.
ES: We have a full service open workshop offering repairs and servicing for all types of bikes. You can also use workshop services to upgrade your current bike to better suit you. Upgrading your gears, getting a comfy saddle or adding a practical basket or luggage rack can make all the difference.
AT: Why did you go for this particular spot on Moss Lane?
ES: Altrincham has a great community feel and we've joined lots of other independent businesses on Moss Lane. It's great to have neighbours who offer such a diverse range of services. We're close to the centre of town, so you can grab a coffee or some shopping from the market whilst you get your bike serviced.
AT: What are your hopes for the shop?
ES: We hope to become a part of the community and to continue to offer friendly advice and support to anyone who enjoys riding their bike or gets around on two wheels. Outside of shop hours, we would love to offer social rides for all abilities and bike maintenance classes for anyone looking to develop new skills.
Stamford Cycle Co, 5 Moss Ln, Altrincham WA14 1BA. Visit stamfordcycleco.co.uk or follow @stamfordcycleco on Facebook and Instagram.
Photos: Joe Smith Photography
Comments