Trafford Council is to discuss housing Afghan and Ukrainian refugees within the Grafton Centre in Altrincham, days after it was confirmed that there is potentially dangerous Reinforced Autoclaved Aerated Concrete (RAAC) in the building.
The council is proposing to provide a "small number of flats" for refugees, and will be discussing the issue at an Executive meeting on Monday.
But Liberal Democrat councillors have called for assurances that the presence of RAAC - which has already led to a delayed reopening for a number of schools in England - presents "no risk".
Timperley councillor, Meena Minnis, said: "The Lib Dems are worried nobody has joined the dots here. On the one hand the council says some unused parts of Grafton Mall contain RAAC that needs replacing. On the other hand, the council are thinking of housing Ukrainians in one of the unoccupied units. We want assurances there is no risk.
"The Liberal Democrats have written to chief officers at the council requesting further information about the state of the concrete at Grafton Mall. We will be scrutinising this situation closely, when Trafford Labour take this decision next week."
The Grafton Centre, which was built in 1974, was bought by Trafford Council for £10.84m in 2018 as part of its investment strategy.
The Lib Dems says it required £400,000 in council funds just to cover maintenance and management costs last year alone.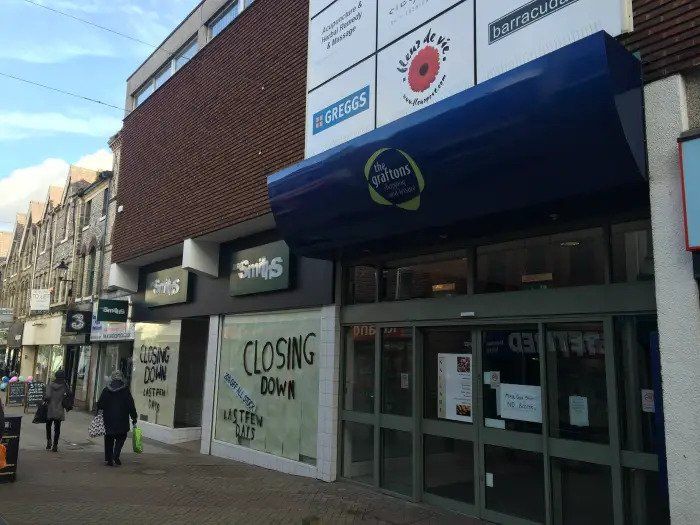 Last month the council revealed it had submitted a proposal to convert part of the Grafton Centre into a mix of apartments and houses.
A spokesperson for Trafford Council said it was planning to "deal with" the presence of RAAC in the Grafton Centre ahead of any redevelopment.
They said: "Trafford Council is well aware that RAAC has been discovered in some sections of the Grafton Centre, which are closed off to the public, and we are planning to deal with it ahead of redevelopment.
"We are also aware that it has been identified in an empty shop unit on Crofts Bank and we have taken action to make this building safe. It has also been found in two schools and action has also been taken to make them safe.
"The council sent a briefing note to all councillors at the beginning of this week to update them on the situation with RAAC and we will continue to keep them updated.
"The proposal to provide a small number of flats for Afghan and Ukrainian refugees will be discussed by the Executive on Monday."
Trafford also confirmed that another council-owned building, Crofts Bank in Urmston, contains RAAC.
Comments