It's official: the robots are coming to Timperley village.
A state-of-the-art scheme that has seen robots delivering Co-op groceries to parts of Trafford is being extended to Timperley village.
Trafford Council partnered with the Co-op and Starship Technologies earlier this year to launch a pilot scheme for an area close to the Co-op stores on Washway Road and Coppice Avenue in Sale.
The scheme has been so successful that Trafford has now agreed to roll the scheme out to Timperley Central - where the Co-op has a store on Stockport Road - as well as areas of Davyhulme, Flixton and Ashton upon Mersey.
The roads covered by the Timperley Central area are: Woodlands Parkway, Brook Lane, Foxhall Road, West Vale Road, Wellington Road, Mossgrove Road, Moss Lane, Grove Lane, Mayfield Road, part of Stockport Road, Vale Road, part of Thorley Lane, Shaftesbury Avenue, Mainwood Road, Redbrook Road, Briarfield Road, Longfield Avenue, Greystoke Avenue part of Park Road.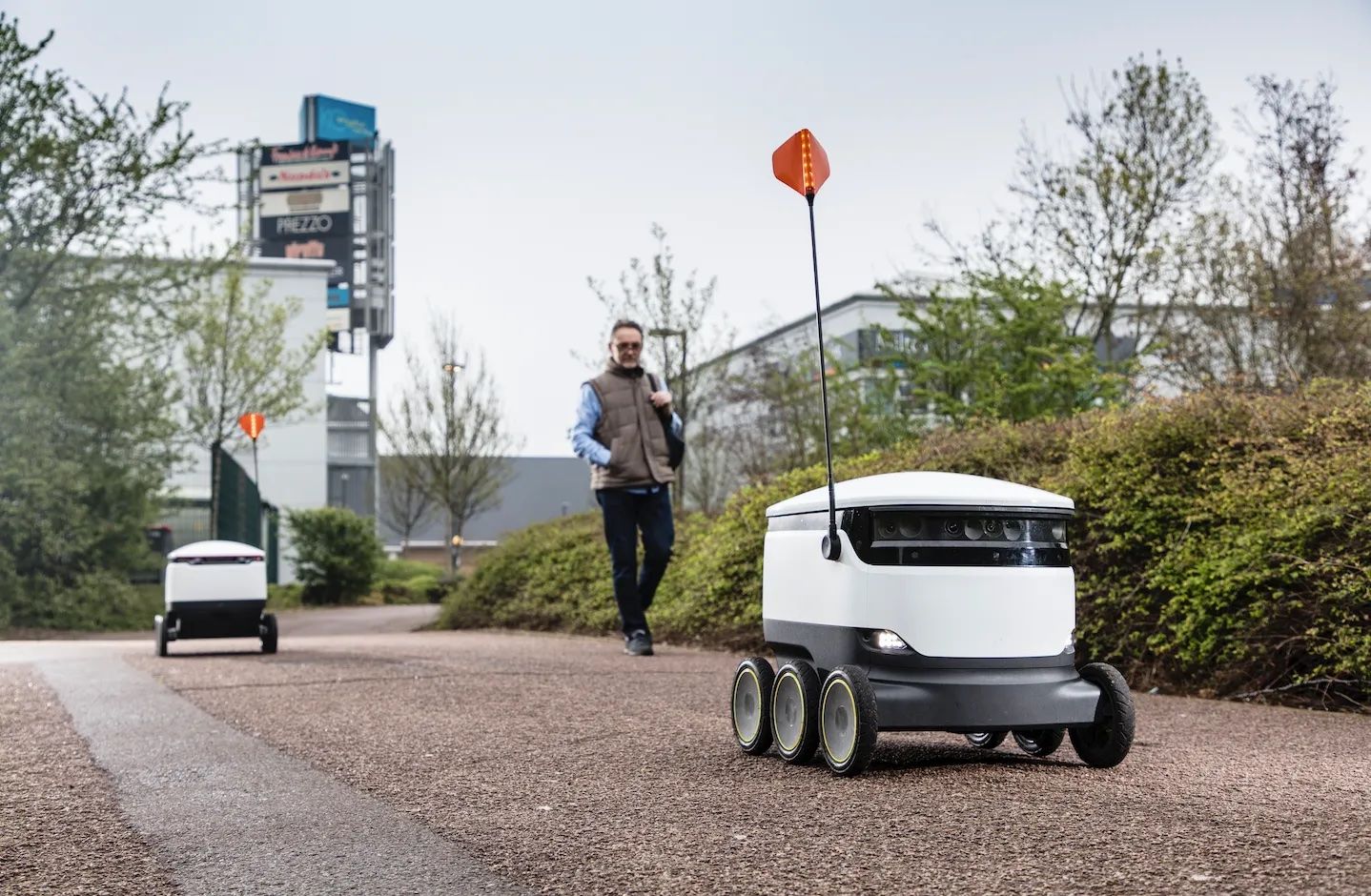 Trafford says that the robots have already saved over 300 tonnes of CO2, with each delivery using a similar amount of energy as it takes to boil a single cup of tea.
Orders are made through the Starship food delivery app, which is available for download on iOS and Android.
Customers can choose from a range of grocery items, schedule their delivery, then drop a pin where they want their delivery to be sent.
The delivery fee starts at 99p, with the robots - which have become a common sight around the Washway Road area - using a combination of sensors, artificial intelligence and machine learning to travel on pavements and navigate around any obstacles, while computer vision-based navigation helps them map their environment to the nearest inch.
Cllr Stephen Adshead, Trafford Council's Executive Member for Highways, Environmental and Traded Services, said: "I am delighted that we have decided to extend this trial by a further six months and to roll out the scheme to Urmston, Flixton and Ashton-on-Mersey.
"Trafford Council is totally committed to helping the environment and reducing our carbon emissions and the electric robots could well contribute towards those aims. The robots have reduced thousands of car journeys and are cutting emissions.
They also come to the aid of the elderly and disabled who find it difficult to get to their local shops by bringing the items to their door. We are excited to be working with the Co-op and Starship Technologies to extend this initiative."
Comments