Bowdon-based property developer The Ratcliffe Property Group has partnered with Manchester Storm to design and build a new spectator box at Altrincham Ice Rink.
Managing director Tom Ratcliffe played for Manchester Storm for many years while his younger brother Charles was also a keen ice hockey player in his teens, playing for Northern England.
And the new box - based at the home of Manchester Storm at Planet Ice in Altrincham - will be used by The Ratcliffe Property Group for networking events with local businesses and residents, and is also available for hire.
Tom said: "While property runs in our blood, we've always had ice under our feet, and the ice rink in Altrincham holds many happy memories for our family. We were in a position where an opportunity transpired for us to help Manchester Storm and we gladly took it.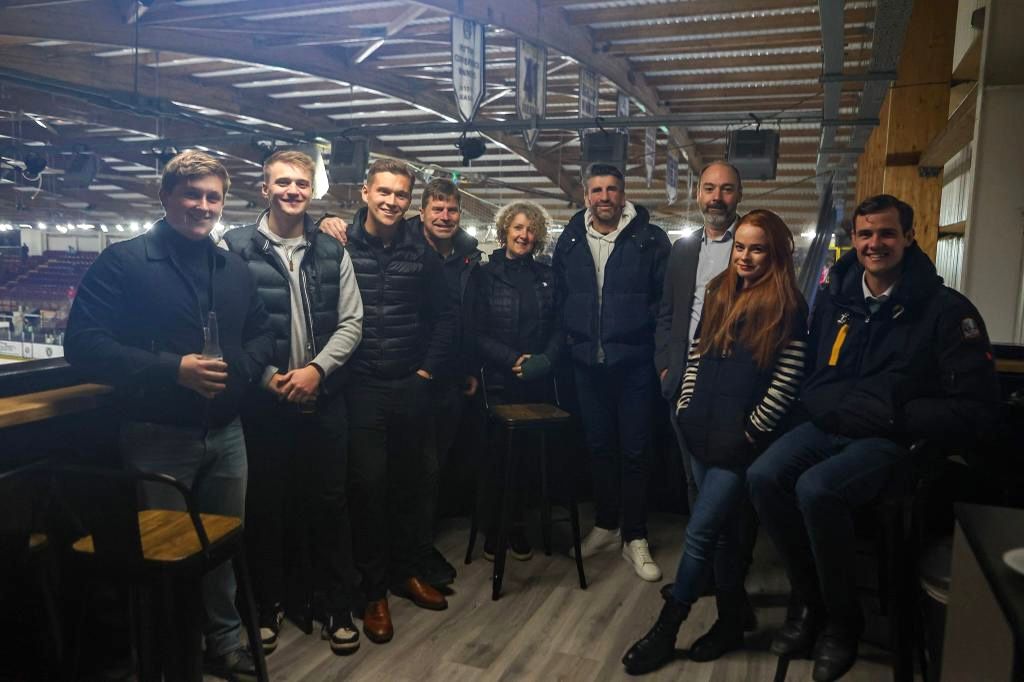 "Our hope is that the new spectator box will inspire local businesses and families to visit the ice rink and support their local ice hockey team – watching Manchester Storm is always a great event!"
Ryan Finnerty, general manager and co-owner of Manchester Storm, said: "Forming a strong partnership with the Ratcliffe family has been great for us and demonstrates the growing interest in ice hockey in the region.
"We always welcome new spectators and we'd love for Manchester Storm to be supported even more by our local community and to see our fanbase grow."
Founded in 1995 and re-formed in 2015, Manchester Storm is a member of the Elite Ice Hockey League (EIHL).
To book the new Spectator Box at Altrincham Ice Rink, contact Manchester Storm Ice Hockey Club via rf@storm-office.com.
Upcoming fixtures:
Saturday 21st October 2023 – Cardiff Devils vs Manchester Storm (away)
Sunday 22nd October 2023 – Manchester Storm vs Cardiff Devils (home)
Friday 27th October 2023 – Manchester Storm vs Fife Flyers (home)
Sunday 29th October 2023 – Nottingham Panthers vs Manchester Storm (away)
Comments