Oxford Road residents and businesses are calling on Trafford Council to take action to stop the street being used as a "dangerous rat run" by motorists.
Residents' spokesman Rob Bacon says that vehicles, including bin lorries, regularly "tear down" the road, using it as a shortcut between the town centre and Hale.
They are calling for the top end of the road to be closed off to traffic – and businesses are also backing the move as they say it would create more of a destination like Goose Green or King's Court.
The road was earmarked last summer for a temporary closure as part of a bid to improve cycling and walking options for residents in Altrincham.
That would have involved closing the street at the junction with Peter Street and making the remainder of the one-way street a two-way thoroughfare, but that idea was swiftly voted down after a consultation with residents and local businesses.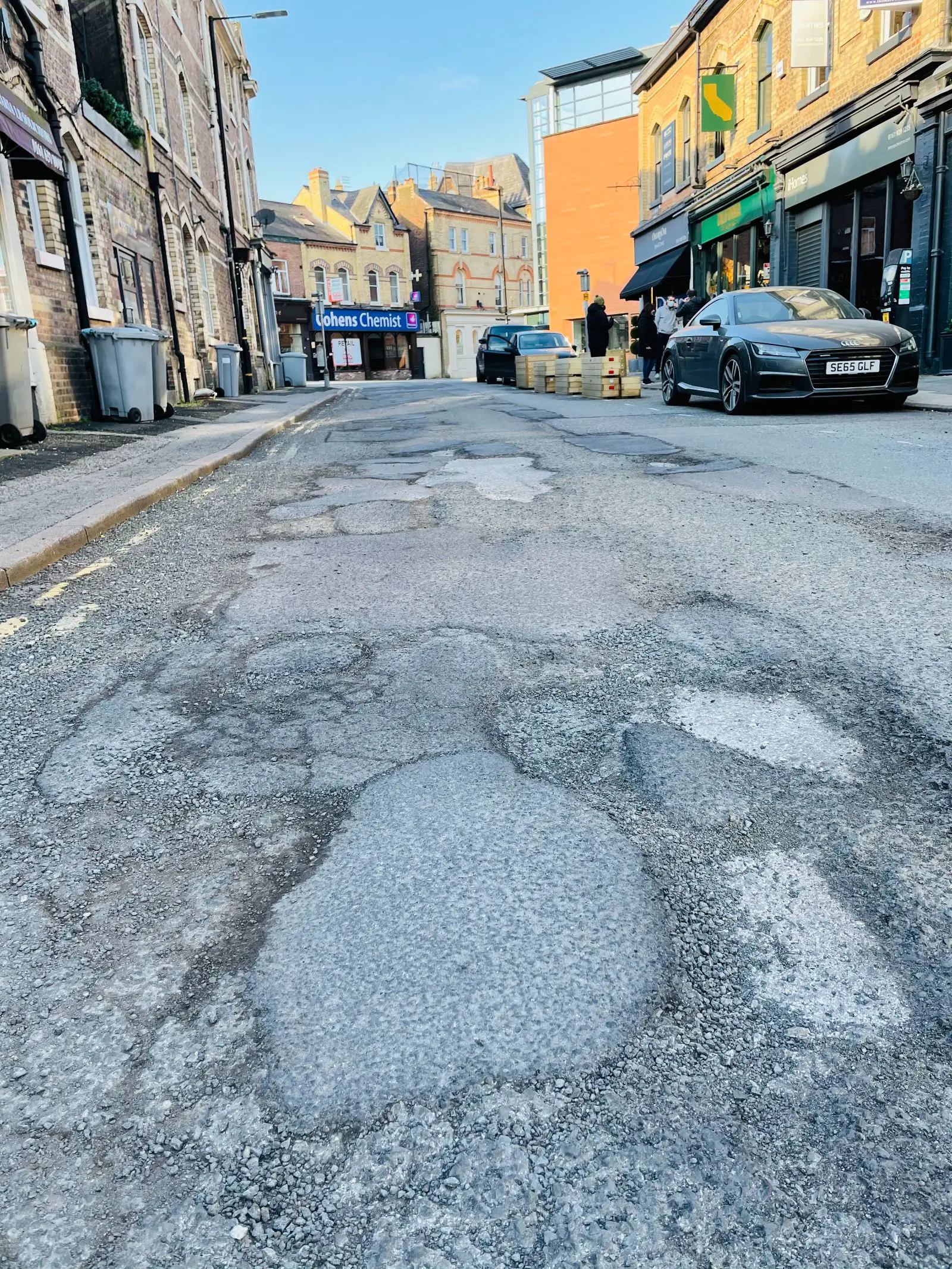 The new plan would again involve closing the top end of the street between Ashley Road and Peter Street, but keeping it one-way, meaning motorists can still access it through Peter Street but removing the motivation to use it as a rat run.
Bacon, who has lived on Oxford Road since 1999, said the current situation was "dangerous".
"It's dangerous and noisy and cars speed down this road on a regular basis," he said.
"It's become even more dangerous because of the poor condition of the road."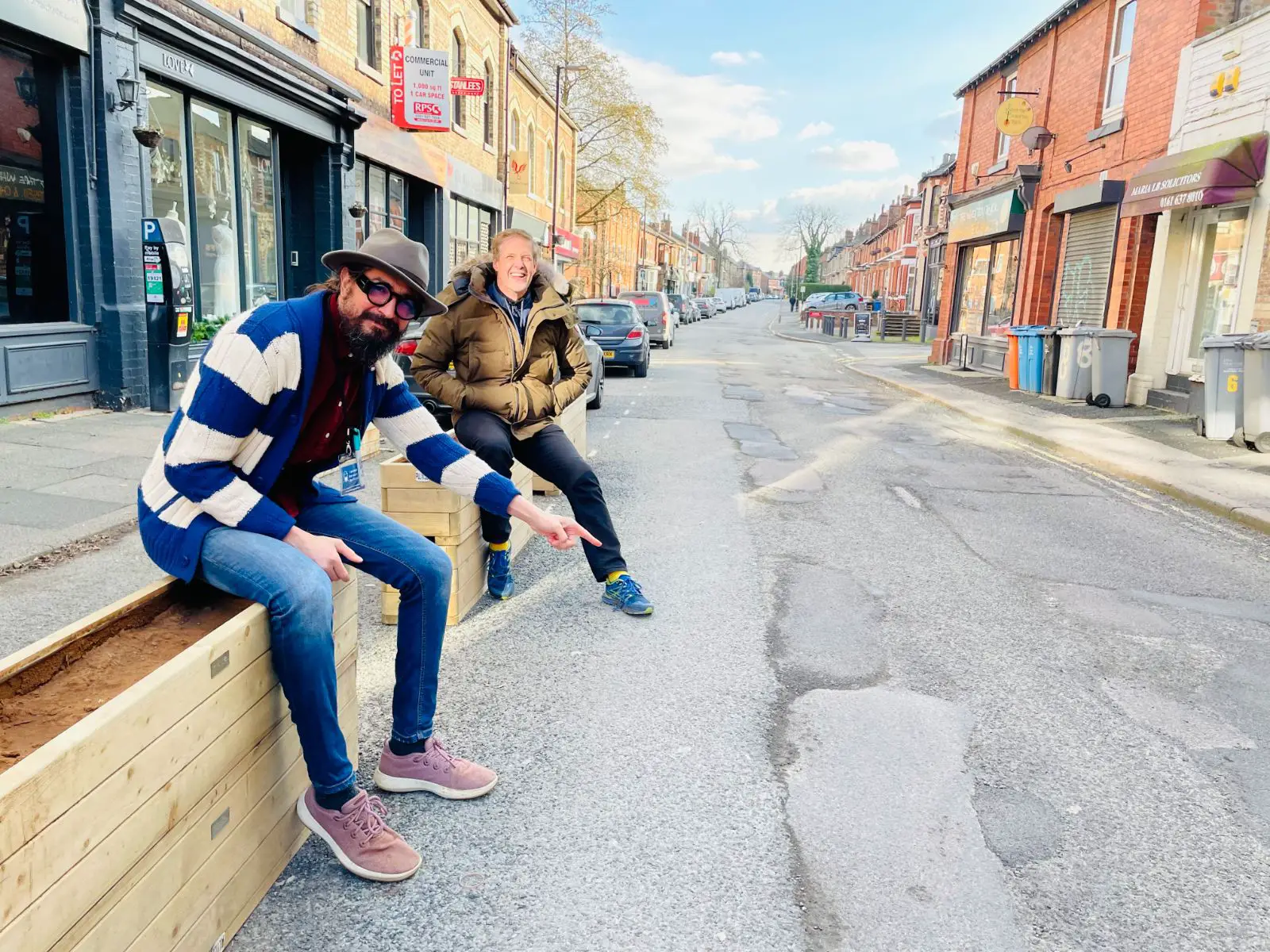 He said he had the "full" support of residents living on the road.
Bacon said a consultation on the matter had been due to be launched by Trafford Council last month, but had been postponed indefinitely by a "cyber attack".
He also said the council had not responded to his requests about road resurfacing and pavement work that Oxford Road badly needed.
He said he had been told via a Freedom of Information request that the council had spent £370,000 on the road in five years, and £66,000 in just the last year.
But Bacon said he was now enquiring as to what exactly that money had been spent on.
He has now joined forces with Bowdon ward councillor Sean Anstee (the road falls within the Bowdon Conservation Area) in an attempt to get a response from the council.
"The cyber attack shouldn't stop them," Bacon added. "The council is just using any excuse under the sun and it's time they took action."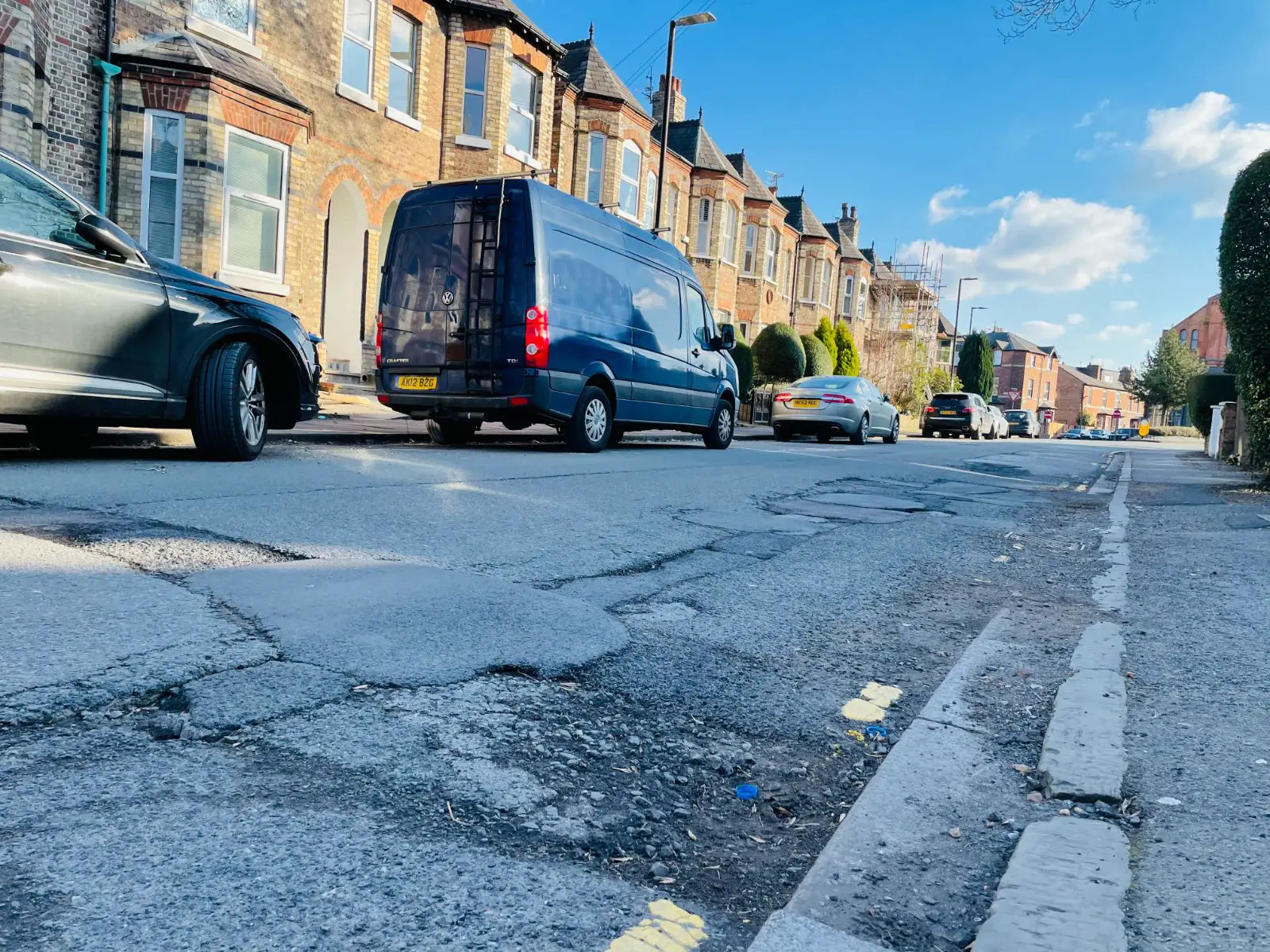 Justin Orozco, co-owner of California Coffee and Wine, says he would support a move to close off the top end of Oxford Road.
"All the local businesses would benefit, like Oxford Road Cafe, Yara and Off The Wheaten Track," he said. "There would be more of a community vibe and it would be more of a destination.
"The potholes are massive – do we have to wait until there's an accident before we shut it down? These cars are flying by, as well as big trucks and even buses. What are double-decker buses doing down here? There's got to be a solution.
"The businesses and the residents want it to happen and it shouldn't cost a lot – I'm willing to pitch in!"
Bacon added: "You can see this part of the road cobbled over, with trees down the middle and. You've got Goose Green, King's Court, the market – this would become another hub."
We've approached Trafford Council for a response on the matter.
Comments