Buses in Altrincham and across Greater Manchester are to be brought back under public control – giving local authorities, rather than private companies, the power to set fares, timetables and routes.
In what GM Mayor Andy Burnham described as the "biggest change to our bus network in 35 years", the region's buses will be run in a London-style system, with ticketing integrated across buses, trains and trams.
Greater Manchester will therefore become the first place outside of London to have a regulated system since the 1980s.
Operators will bid to run services on a franchise basis, and the new system will be phased in between 2023 and 2025. It's estimated the transition will cost £135m.
The news would seem to be a huge boost to bus users across the region who have grown used to rising fares and a diminished timetable.
Announcing the news at Ashton-under-Lyne Interchange this afternoon, Burnham said the move would mean "simpler fares and ticketing".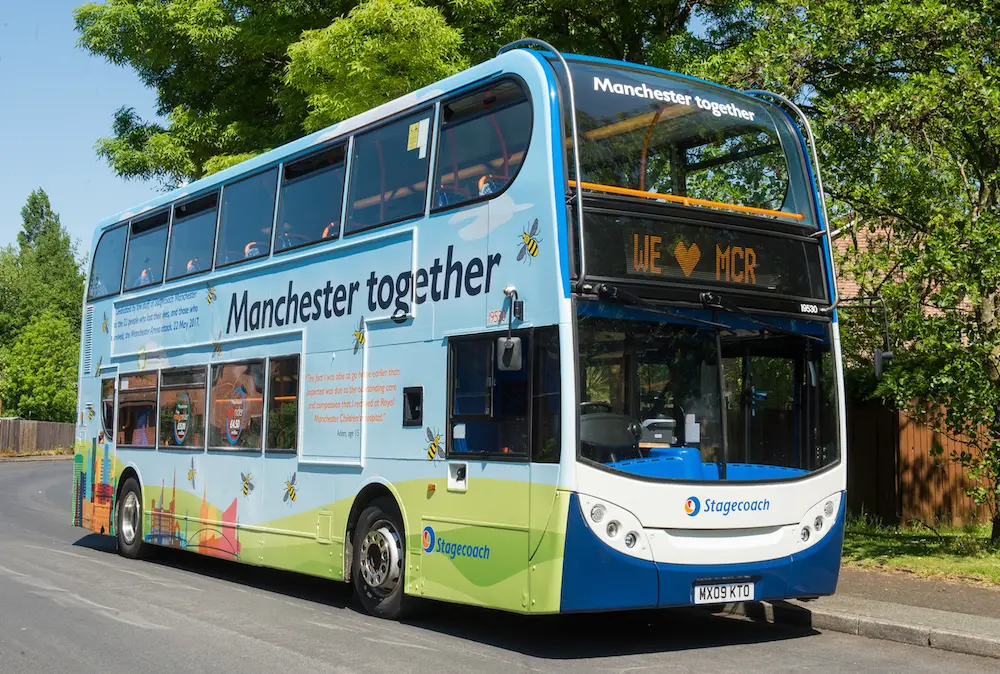 "You will be able to use your tickets on all Greater Manchester buses and hop on and hop off. You will know how much your tickets will cost.
"Timetables will be joined up and you will be able to change between buses and trams making your journey seamless."
He said the change would "transform the life in our city region, and it would actually create conditions for a much more productive economy".
Bus operators in the region expressed concern however, with Stagecoach saying the process was "flawed".
In a statement, the company said: "The planned franchising scheme in Greater Manchester would incur £135m of transition costs that would not deliver any new buses or new services and, under GMCA plans, would see above-inflation fares increases for customers.
"We believe a better approach in line with the government's bus strategy would be to work together and focus precious taxpayer funding on practical improvements for customers and local communities."
Comments