A former professional rugby player has opened a new canal-side coffee shop and roastery in Altrincham.
Kickback Coffee has launched today in one of the railway arches on Viaduct Road, just yards from the Bridgewater Canal.
Founder Alex Shaw, 34, enjoyed a 13-year rugby career during which he chalked up nearly 250 games for Doncaster Knights, Leicester Tigers, Sale Sharks and Nottingham.
He was originally planning to pursue a career in financial advice, but had a huge passion for coffee and decided to give himself one shot at turning it into a business.
"It was a hobby that slowly became more and more expensive," he told us. "I started to charge family and friends for the coffee I was making them, so then I thought, if I'm going to charge my family, I may as well see if I can turn it into a business.
"I saw it almost as a real-life MBA – I'd do my research and learn about advertising, website creation, product design, marketing, branding, a bit of everything. I thought the worse-case scenario was that I'd have a pretty cool story at the end of it. Three years later we're still here and this is site number two."
Site number one was the original roastery at The Old Brickworks near Pott Shrigley, which opened to the public at the start of lockdown last March.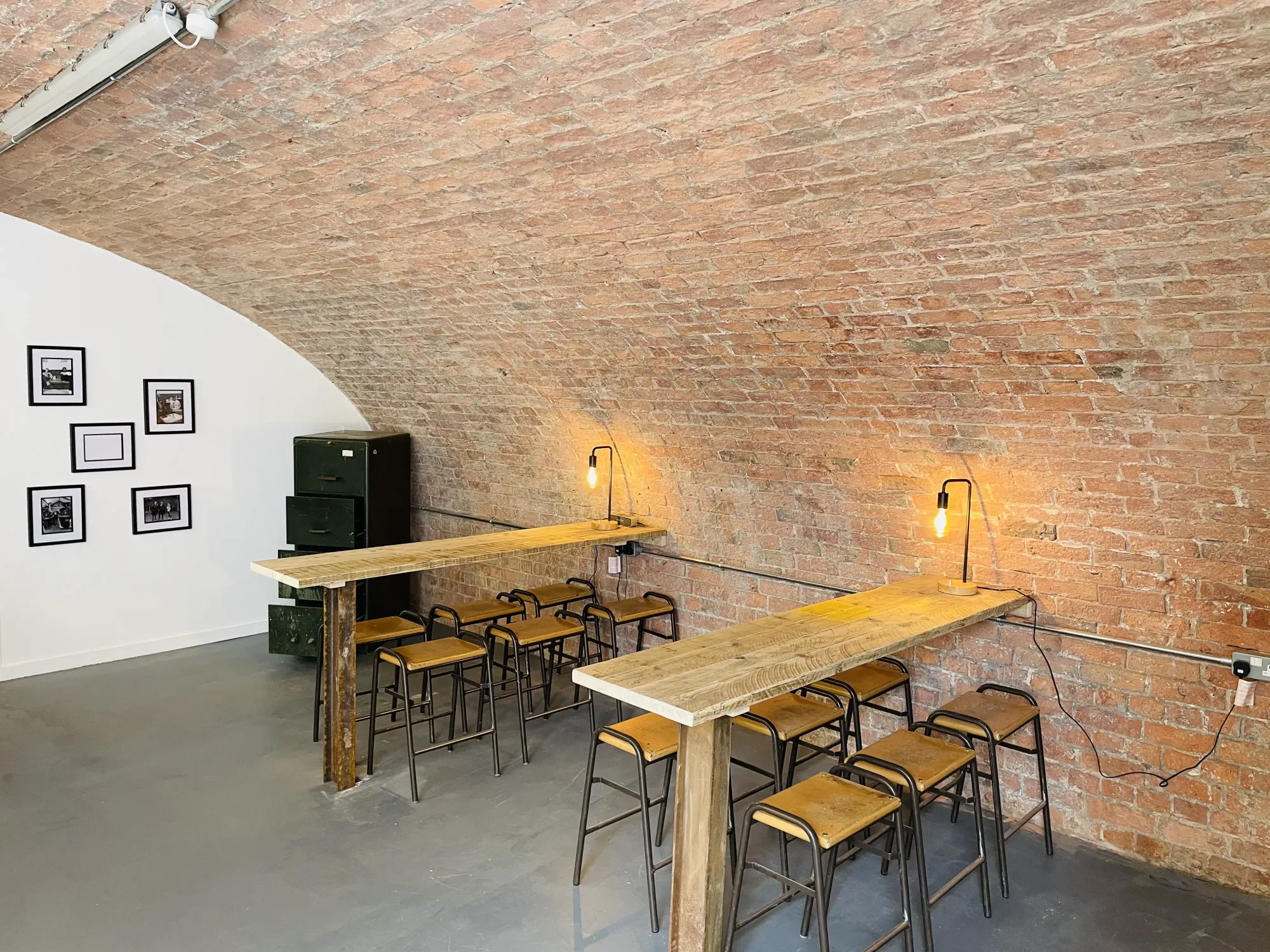 The concept – and the coffee – has proved a hit, and Leicester-born Shaw (who himself moved to Altrincham a year ago) said he could not have found a better location in his adopted home town.
The large space within Arch 4, which contains an impressive-looking roasting drum, a large bar, exposed brick and tables for when we're allowed to sit in coffee shops again, is perfectly positioned to catch the walking and cycling hordes who have spent most of the last year discovering their local town anew.
"Over the last 12 months a lot of people have started to go out and explore more locally, loving the fresh air and finding all these different paths and routes.
"Why are we here? I think it looks amazing, I love the exposed brick, I love the whole feel of it. It's very in keeping with everything that we do – scaffolding boards, old steel cabinets that we've recycled. It's on the canal and the cycle path, and so many people will commute this way when commuting becomes a thing again."
Unlike most coffee shops, Kickback has an in-house roastery, so all their coffee is actually created on site.
The process is clearly something that Shaw is enthusiastic about.
"That's the heart of Kickback Coffee – we're roasters," he said. "One of the biggest things we want to get over is that coffee starts as a cherry, it's a fruit. Most people are blown away by that concept. We roast a very specific way, and try to introduce more types of coffee to people without being pretentious."
Kickback Coffee will be open from 8am to 3pm initially, every day except Tuesdays and Wednesdays.
"It'll be coffee and cake on a grab and go basis for the rest of lockdown, as well as teas, hot chocolates, etc.," Shaw added.
"We'll also be promoting the fact that we are a roastery, so if you come here and buy a coffee, you can actually take it away with you."
Kickback Coffee, Arch 4, Viaduct Road, Altrincham, WA14 5DU
For more Altrincham news, events and other updates, check here.
Comments