They're not the colours you would usually associate with a new kitchen, but one Altrincham-based kitchen designer says he has seen a surge in demand for kitchens in blue or green.
As the kitchen continues to evolve into a multi-functional space for most homes, choosing the perfect colour palette has become even more important.
And Phil Nott, managing director at PGN Kitchens on Manchester Road, said he has noticed a clear uptick in customers transitioning away from all-white kitchens in favour of brighter and more adventurous choices.
He said: "The kitchen is increasingly working harder as both a functional cooking space and a hive of family activity, so it's the perfect place to make a statement with bolder interior and colour choices."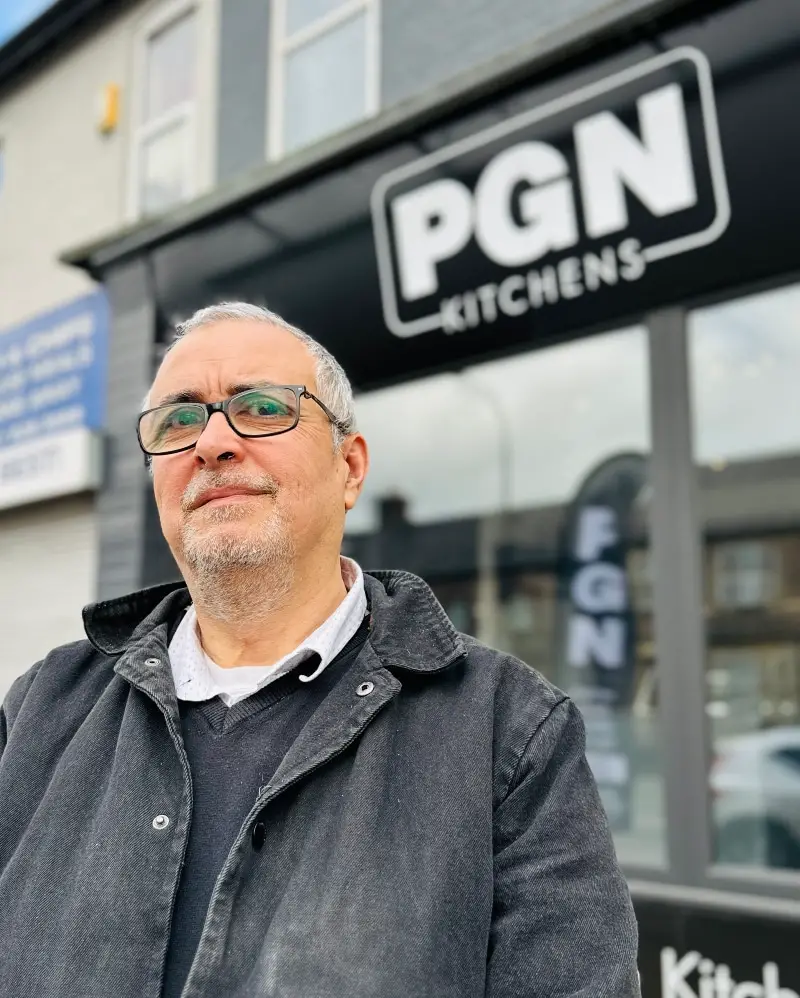 Nott, who has designed kitchens for 26 years and was previously manager at Kitchens of Altrincham before taking on the lease, has put together a selection of six kitchens that fit with the new summer trend.
Colour is a particular feature at PGN as it offers 57 cabinet colours as standard – compared to four or five at national retailer Wren, and two at Howdens.
Nott says that for anyone considering a new kitchen, now is an excellent time to get ahead of the autumn rush.
"What usually happens is that there's a surge of people in September who want to get a new kitchen for Christmas, and then in November there's another uptick of people who have forgotten to do it and are panicking before Christmas.
"Now you can get ahead of the game and secure your slot in a schedule which is going to get really busy. In July and August you can plan the layout, the cost and secure your build time."
Here are six on-trend kitchens available through PGN Kitchens:
Hartforth Blue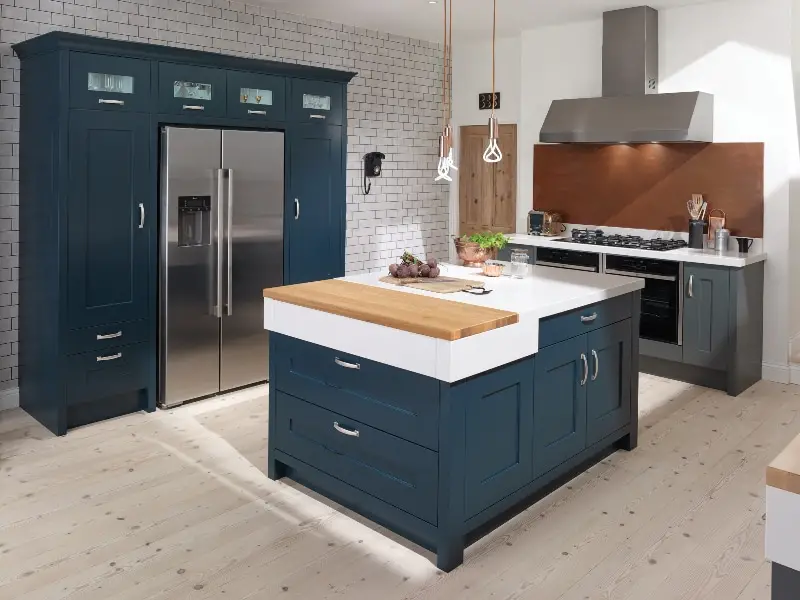 Phil Nott says: "This is an on-trend mid-to-dark blue colour that is exclusive the Second nature kitchens.
"Hartforth Blue works very well with both modern and classic kitchens and creates a striking look when coupled with lighter worktops."
Regiment Green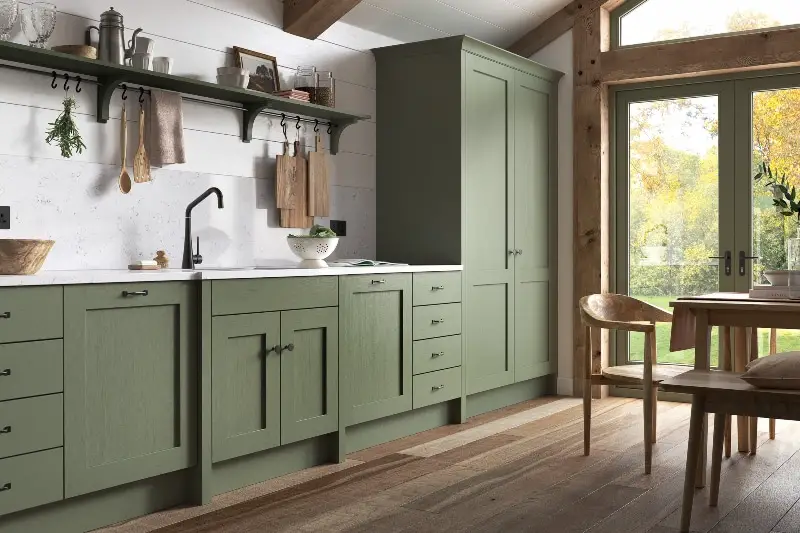 Phil Nott says: "This is an on-trend lighter green colour that is exclusive to Second Nature Kitchens, one of our main suppliers.
"Regiment works very well with both modern and classic kitchens and is similar to sage green in shading."
Read Green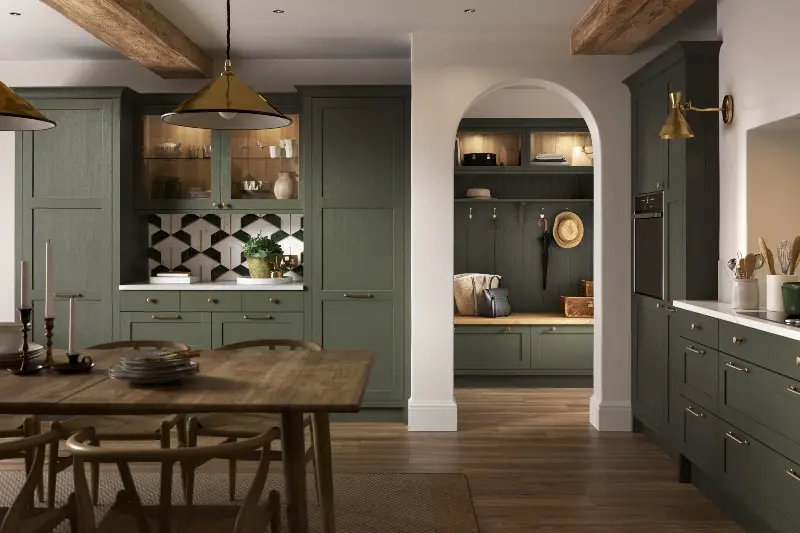 Phil Nott says: "Read Green is a stunning mid-green that is beautifully suited to a Shaker-style kitchen, and looks amazing when complimented with antique brass hardware."
Cadet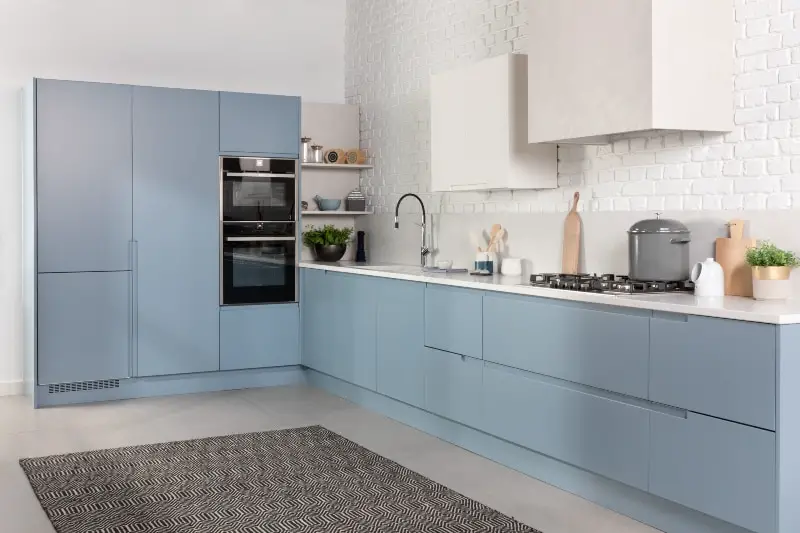 Phil Nott says: "Cadet is a lighter blue that works incredibly well with both modern and traditional kitchens.
"Light and airy, this can create the illusion of more space in a smaller room."
Fir Green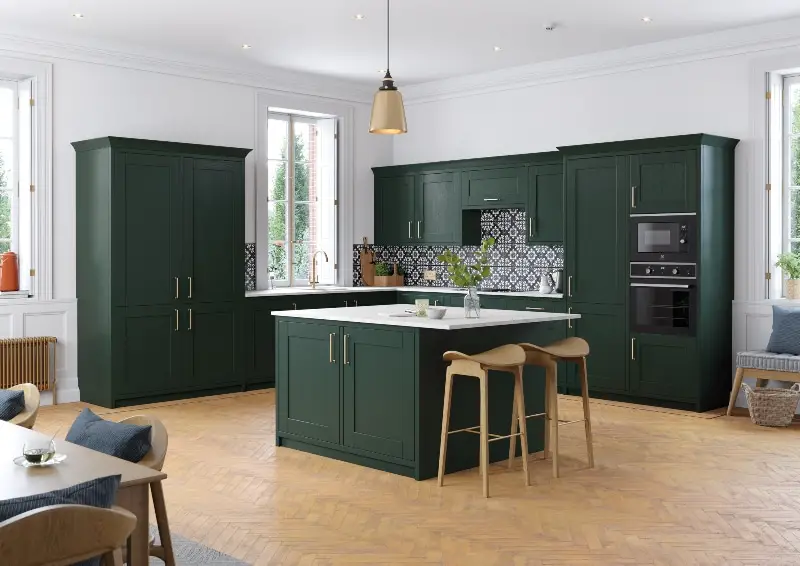 Phil Nott says: "Fir Green is a stunning darker shaded green that works very well on both modern and traditional kitchens.
"Adding an oak accent to cabinets really shows off the stunning beauty of this kitchen colour."
Indigo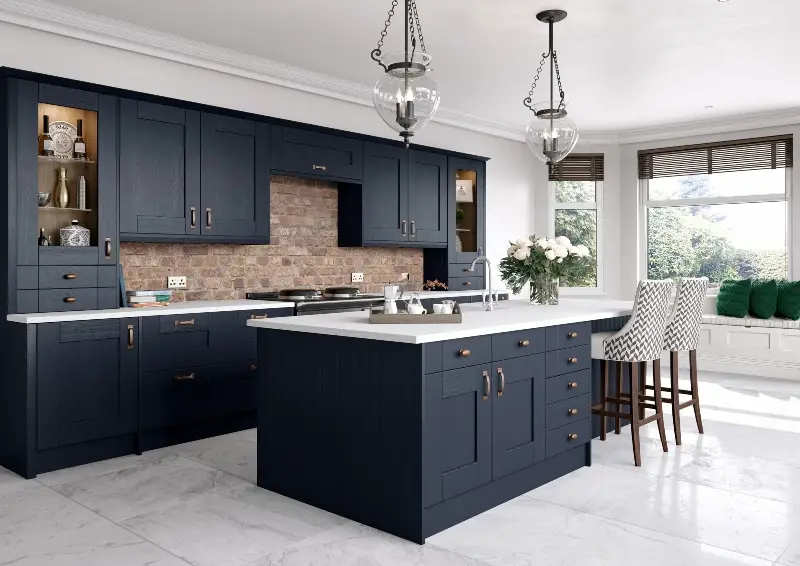 Phil Nott says: "Indigo is a dark blue on trend colour that is taking the market by storm.
"Working well with both classic shaker kitchens as well as modern kitchens Indigo is better suited to a larger space."
To get in touch with Phil at PGN Kitchens, call 0161 928 3599 or info@pgnkitchens.co.uk, visit pgnkitchens.co.uk or visit the showroom at PGN Kitchens, 210 Manchester Road, Altrincham, WA14 5LU.
Comments