He's worked with everyone from Paul McCartney to the Pet Shop Boys, and now legendary saxophonist Snake Davis is making a much-anticipated return to the Cinnamon Club in Altrincham.
Snake is bringing his Classic Sax Solos Tour to the Bowdon venue this Friday, June 9th.
Tickets cost £15 but we have three pairs of tickets to the first three people to email abi@thecinnamonclub.net with SNAKE in the subject.
Snake has toured the world as a session musician for artists such as Lisa Stansfield and The Eurythmics and has a long association with M-People.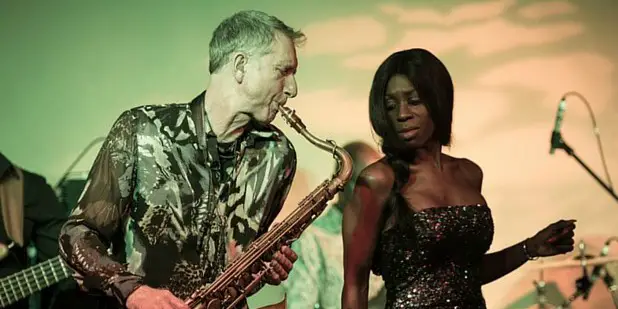 He's also a go-to session musician for Japanese rock star Eikichi Yazawa.
Over the years, Snake has recorded on more than 400 tracks for over 60 artists, including George Michael, Tina Turner, Cher, Paul McCartney, Paul Young, Pet Shop Boys, Soul II Soul, Primal Scream, Rod Stewart and the Spice Girls.
On this tour he'll perform classics including Baker Street, Careless Whisper, Will You and Still Crazy, accompanied by a five-piece band.
Book tickets for Snake Davis at The Cinnamon Club this Friday, June 9th
Comments