Bowdon's unique live music, dance and party venue celebrates its 15th anniversary in April. We sat down for a chat with the man behind it, Neil Hughes.
ALTRINCHAM TODAY: Tell us a bit more about your 15th anniversary event.
NEIL HUGHES: We've got two events over two nights – on Thursday April 19th we'll be celebrating with local jazz musicians – Lucy Mae started here as a bar assistant and has gone on to be a fabulous singer, Amy Winehouse-like, not copying anyone else. And there will also be Howard and Dave, who are the California Bums, who've been around the Timperley area for 30 years. They are regulars here – they would have been in the Malt Shovels 20 years ago when that was a jazz pub – and great musicians who have played all over the world.
And then on the Friday night (April 20th) we're switching to soul and funk and having a real big party night, also using local musicians, a 9/10-piece band called Frisco Crabbe, who are here regularly. We'll be celebrating with the great and good of Alty and have a good boogie til 1am.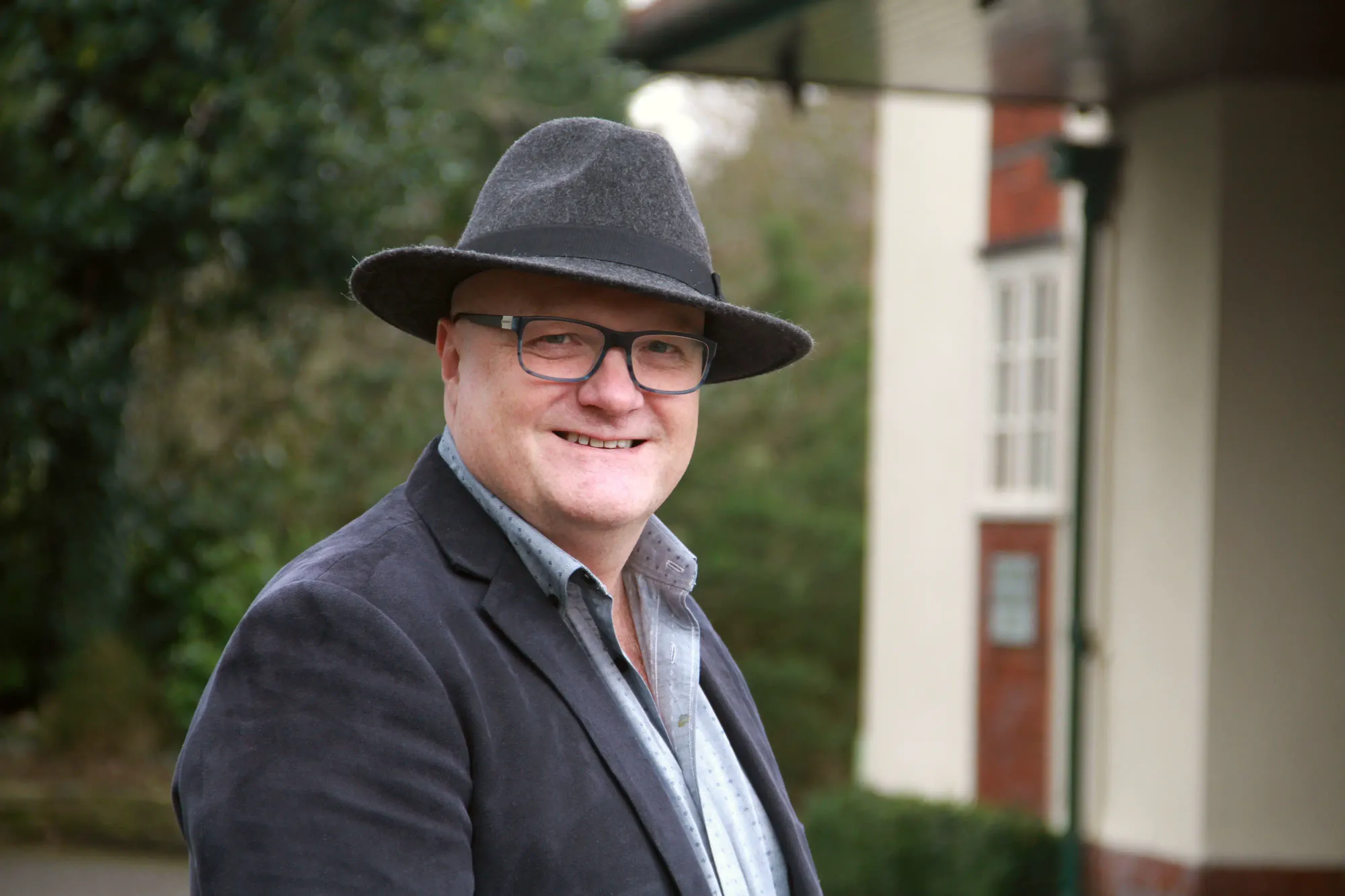 AT: Can you believe you've made it to 15 years?
NH: No, in the early days I was quite adamant that Altrincham would support a live music business, three nights a week, Thursday, Friday and Saturday. And I was completely wrong! So we had to adapt the business plan within a couple of years really. We've grown it as a dance business – we now dance four nights a week – we've grown it into three choirs, and we've grown it into functions with weddings and parties. So in a way the music is kind of the least important part financially, but it's the bit that's closest to my heart. That's why I started the business, and it's nice that everything else is supportive. So many people who discover us for the music then go on to have 40ths, 50ths, dinner dances, charity parties or even get married here. It's a nice entrance to the Cinnamon Club.
AT: Tell us a bit more about how it all got started – you originally ran a software business?
NH: I was based on Atlantic Street in Altrincham and had a software business that I sold the majority of in '99 and then stayed for three years with the larger company as we bought three or four other companies around the UK. I exited that in 2002 and as usual with these contracts you're barred from working for 12 months because of all my customer contacts.
I looked to follow my passion and tried to find somewhere in Altrincham that I could run a live music in a bar. At the time Altrincham was quite rundown – I saw quite a few units! – there was no Market House. I went up and down the high street but the rent and the rates were just too high for some very small premises. A business magazine popped through the door and I saw the lease on the Bowdon Rooms advertised for sale. The thing that intrigued me was the photos – I'd lived in the area for many many years and didn't recognise any of them. I came down and just fell in love with the architecture. It's a 1903 period building with a fully sprung dancefloor. It was very rundown, very dark and gloomy, but the architecture just shouted out to me that this would be a great music venue.
We probably sat on our hands for three or four months deciding what to do with the business, and then we launched with a bang in the middle of 2003, and it's just grown from there.
It's established now in the local area and in fact we get calls daily from musicians in London and around the country, and now internationally, asking 'can we play at the Cinnamon Club'. They've just heard what a good vibe it is.
AT: Has Altrincham's interest in live music changed over the years you've been running it?
NH: Definitely. I remember in the early days doing gigs upstairs to 10 or 12 people. We were hoping that those people would spread the word and it would grow. After three years of buying data and mailshotting 10,000 twice a year, we just said we would grow organically, and we just grow by word of mouth now, and through Facebook and Twitter.
So now there's some very established UK stars who visit the Cinnamon Club – Ian Shaw, Barb Jungr, Liane Carroll, Gwyneth Herbert – who have a following here that means we can sell 90 or 100 tickets for each of those gigs, or more. We have found our niche, which tends to be vocal jazz. We've always charged for entry because we believe in paying the musicians, and as we've grown Manchester has turned out some lovely musicians, so it's nice to be able to pay those guys to play in Altrincham.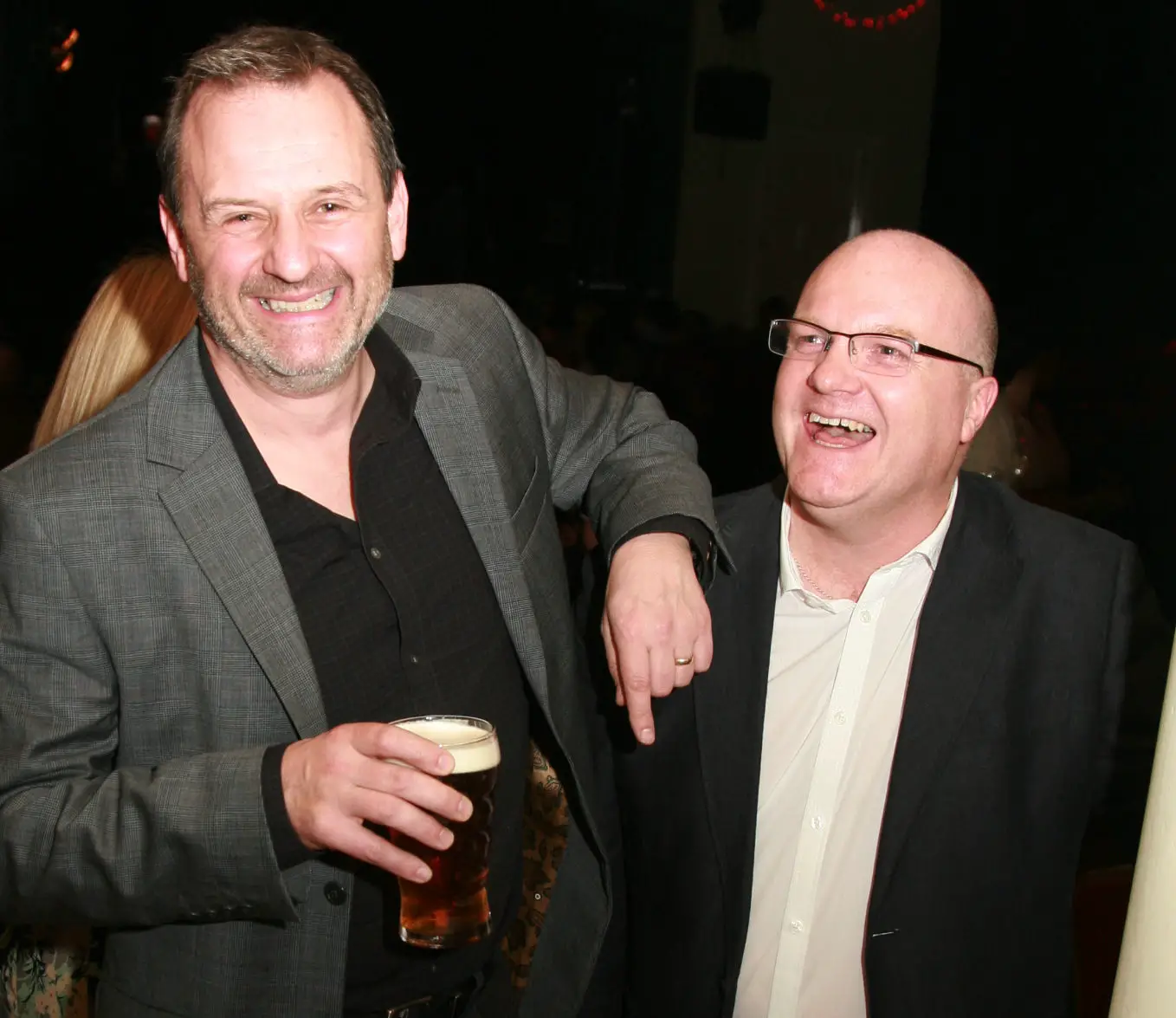 AT: What have been your highlights in terms of live performances?
NH: In the early days we used some of the jazz greats to really launch the club, to make sure that people in the locality knew that this was a proper jazz club.
On the first flyer that we did you had George Melly, Humphrey Lyttelton, we then had a beautiful gala night with Sir John Dankworth and Cleo Laine.
Then we went down the blues route, and had Georgie Fame here a couple of times. There was a real desire by people in the area to see those people locally, nothing was really happening in Manchester, so we became the Northern leg of the tour. The agents would ring us up and slot us in as the Manchester gig.
In terms of my personal highlights, because of the music I grew up with, it's probably the night that Mark Radcliffe ran here, with the Beautiful South and OMD, which was a charity night, but enabled us to buy some tickets for me and my guests. To sit here and have two acts that I grew up loving, in my own club, was fantastic. We've also had people like Mica Paris, and one to watch – they're new album will be coming out this year – will be The Lottery Winners, who've been here four times. I found them on a BBC Introducing tour with Jamie Cullum, and just reminded me of The Smiths and The Housemartins. I might not be able to afford them in the future, but watch this space for The Lottery Winners' new album.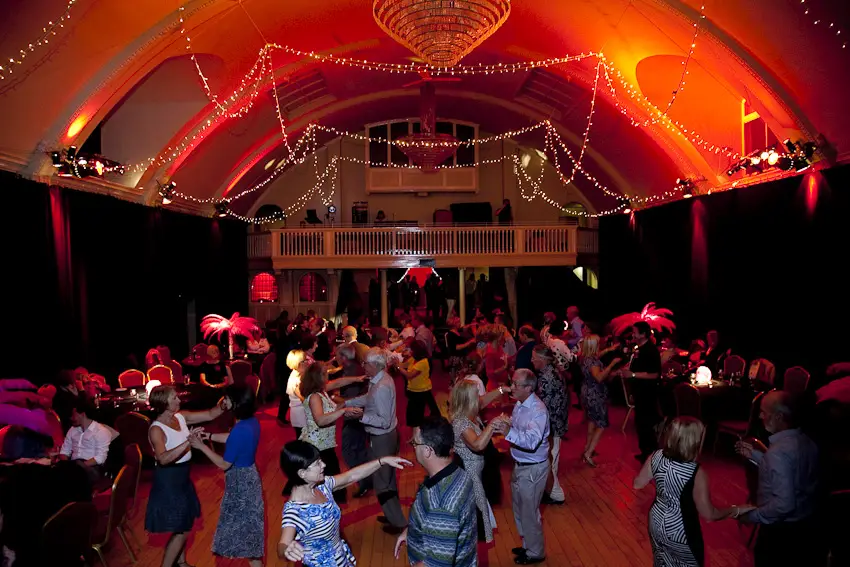 AT: Where next – do you see yourself here for a few years?
NH: Last year we signed a new 25-year lease, so we're definitely here for the long term. The formula that we have we're really going to stick to, so it's four nights a week dancing – people learning Latin American and Ballroom, Modern Jive, Salsa – and then we do one day of choirs – we have three choirs on a Wednesday, one in the day for those who don't work, one in the evening for those who do, and in between we have a community choir at two o'clock for anybody who lives with Alzheimers, Parkinsons or is a stroke survivor. We also do a lot of children's dancing on a Wednesday afternoon.
We're also going to carry on with the live music, which is Thursday or Friday nights, and then carry on with the parties or weddings on Saturdays. So that formula of being here seven days a week but doing different things, just suits us.
Tickets are still available for tomorrow night's Lucy Mae gig and Friday night's 15th birthday party celebration.
Comments