It's the show called a "two-hour eat, drink and laugh sensation" – and now Faulty Towers The Dining Experience is coming to Altrincham.
The international sensation is back by popular demand to The Bowdon Rooms for a Mother's Day special on Sunday March 27th.
Straight from London's West End via the Sydney Opera House, the "outrageously funny" show is a tribute to the much-loved BBC sitcom.
Originating in Australia in 1997, Faulty Towers The Dining Experience has appeared in 41 countries over the years and recently sold its millionth ticket.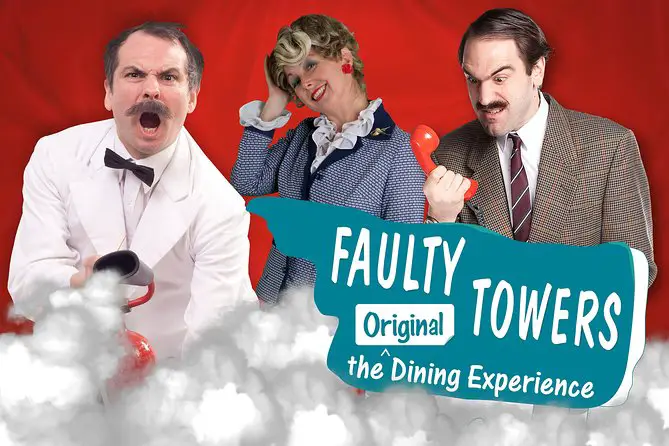 Become part of the action as Basil, Sybil and Manuel serve up mayhem on a plate alongside a three-course meal and two hours of non-stop laughter.
With over 70% improvised, it's a completely immersive and highly interactive show where anything can happen… and usually does.
There will be two shows on March 27th, with a lunch show at 12.30pm and a dinner show at 5.30pm.
Tickets: Adult £55.00 / Child (under 12) £35.00; £3.25 booking fee. All tickets include a 3-course meal and 2-hour interactive show. Tickets are available to buy here.
Comments