A hilarious and heart-warming comedy about "football, friendship and finding your way" is coming to the Altrincham Garrick.
Jumpers for Goalposts opens at the Barrington Road theatre on Monday 9th May and runs until Saturday 14th May.
It tells the story of "Barely Athletic", who play in a five-a-side LGBTQ+ football league that Viv, their bullish head coach, is desperate to win.
Chucked out of the "Lesbian Rovers" for being too bossy, Viv desperately tries to instil some competitive spirit into the boys.
Problem is, Beardy Geoff is copping off with the opposition, Danny is nursing a painful secret, Luke only joined because he fancies Danny and Viv's brother-in-law Joe is trying to cope with his grief after losing his wife. Together, they might just be able to claw back up from the bottom of the league…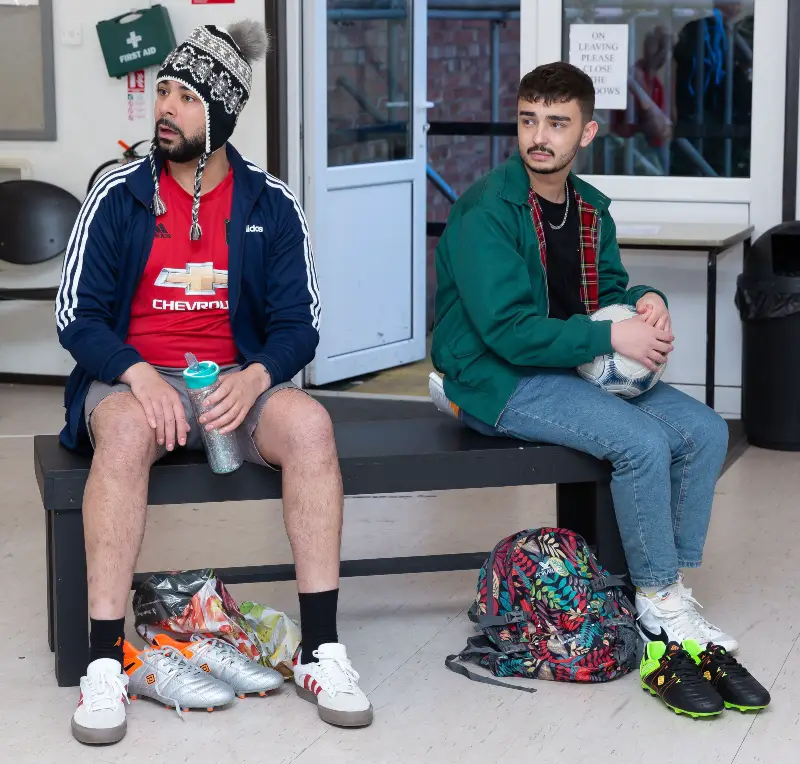 Tom Wells' warm comedy drama – which features some strong language – is a paean to the virtues of friendship and love.
Joseph Meighan, Director of Jumpers for Goalposts and Altrincham Garrick's Artistic Director, said: "This play, first seen in 2013, is a feel good evening at the theatre! Moving, funny, energetic and inherently Northern, Jumpers for Goalposts will have you laughing and smiling away as "Barely Athletic" attempt to climb the Hull LGBTQ+ Football League and take home some form of trophy!
"This really is a positive and uplifting play which is all about navigating through trying times and finding your way!
"We've assembled a fabulous cast of five who are bringing so much life to these wonderful characters. I really urge you to come along and experience this play! We're having a ball in rehearsals and we can't wait to share this piece with an audience."
Comments