Today we continue our series of legal advice articles called Ask the Solicitor, in partnership with Altrincham law firm Hill and Company. You can read the previous articles here.
This week it's family solicitor Dan Knox.
Q
Dear Dan

Myself and my partner have unfortunately decided that our marriage has reached an end. We are still on friendly terms, but have agreed that a divorce is the best thing, both for us and our family. It is the impact that the divorce may have on our children which concerns us most.

I have in the last week, read a few articles about Good Divorce Week and an organisation called Resolution. Is it cheaper to get divorced during Good Divorce Week? If not, what is it all about?

Best Regards
Thomas
A
Hi Thomas,
Thank you for getting in touch.
Firstly, Good Divorce Week is run by national family justice organisation Resolution, the largest national organisation of family lawyers and other family justice professionals. This year the focus of Good Divorce Week was parenting through separation.
To answer one of your questions, unfortunately initiating divorce proceedings during Good Divorce Week will not ensure that divorce costs are reduced. Good Divorce Week is an annual initiative from Resolution to raise awareness of how families can separate amicably, promoting the idea that divorce can be more manageable and amicable for all parties.
I understand that to many, this initiative will sound like a misnomer, 'Divorce' and 'Good' are not two words that are naturally linked. Upon relationship breakdown, couples unfortunately and wrongly often assume that divorce will naturally lend itself to protracted disputes around the family jewels, and who gets to keep the cat. The accepted view is that no divorce can be good. Resolution would like to alter this stereotypical view of divorce.
Resolution, to which the family team at Hill and Company are signed up members, is an organisation commited to working with families and individuals to resolve family law issues in a constructive way. Family lawyers who are Resolution-accredited will assist you in managing your case and achieving an overall resolution in a way which is fair and sensitive to you, your former partner and your family unit as a whole.
The approach taken by the family team at Hill and Company is to commit to promoting and upholding the Resolution Code of Practice by setting and developing best practice standards.
I cannot guarantee that if you instruct a solicitor who is a member of resolution that the divorce process will be all plain sailing. In any divorce there will always be bumps in the journey, there will be difficult days, but having a family lawyer who is a member of Resolution will assist you in managing your case and achieving an overall resolution in a way which is fair and sensitive to you, your former partner and your family unit as a whole.
Resolution members are focussed on the future of your family. By committing to approaching matters in a constructive way, costs remain at a manageable level, and you will have the best chance of maintaining a family unit, albeit with a different set-up.
Resolution has launched a guide to provide parents and those supporting them with practical tips and guidance to achieve child focus solutions.
Here's an extract of advice contained within the guide:
Top Tips For Discussing Divorce With Your Children
If your situation allows, try to have a joint conversation when all of your children are present. Keep this age appropriate.
Plan a series of conversations, including different follow up conversations, if your children are different ages. Be mindful that their reactions will depend on their age, developmental stage and their individual personality.
Reassure your children that it is okay to feel sad or scared and showing emotion is good. They can always talk to either of you and ask questions.
Remember you are a role model and your children are watching how you manage this situation. If they see that you are still their parents, making decisions together about them, then they will cope better.
The guide also details the organisations who can provide support and information for separated parents, for children, victims of domestic violence and for parents with addiction.
If you would like a copy of the guide, please contact us at client.services@hillandcompany.co.uk or call our offices here at Hill and Company on 0161 928 3201.
Divorce is difficult but it does not need to be impossible. Instructing the right solicitor for you is often the first step to obtaining divorce on the terms that is right for you, your partner and your children.
Please let me know if I can be of any more assistance.
Good Luck
Dan
Dan is a Resolution member signed up to a Code of Practice committing to a non-confrontational approach to help you resolve your family issues.
If you need advice about your separation, or any other legal issue, you can contact Dan or one of our other trusted legal advisors here at Hill and Company by telephone on 0161 928 3201.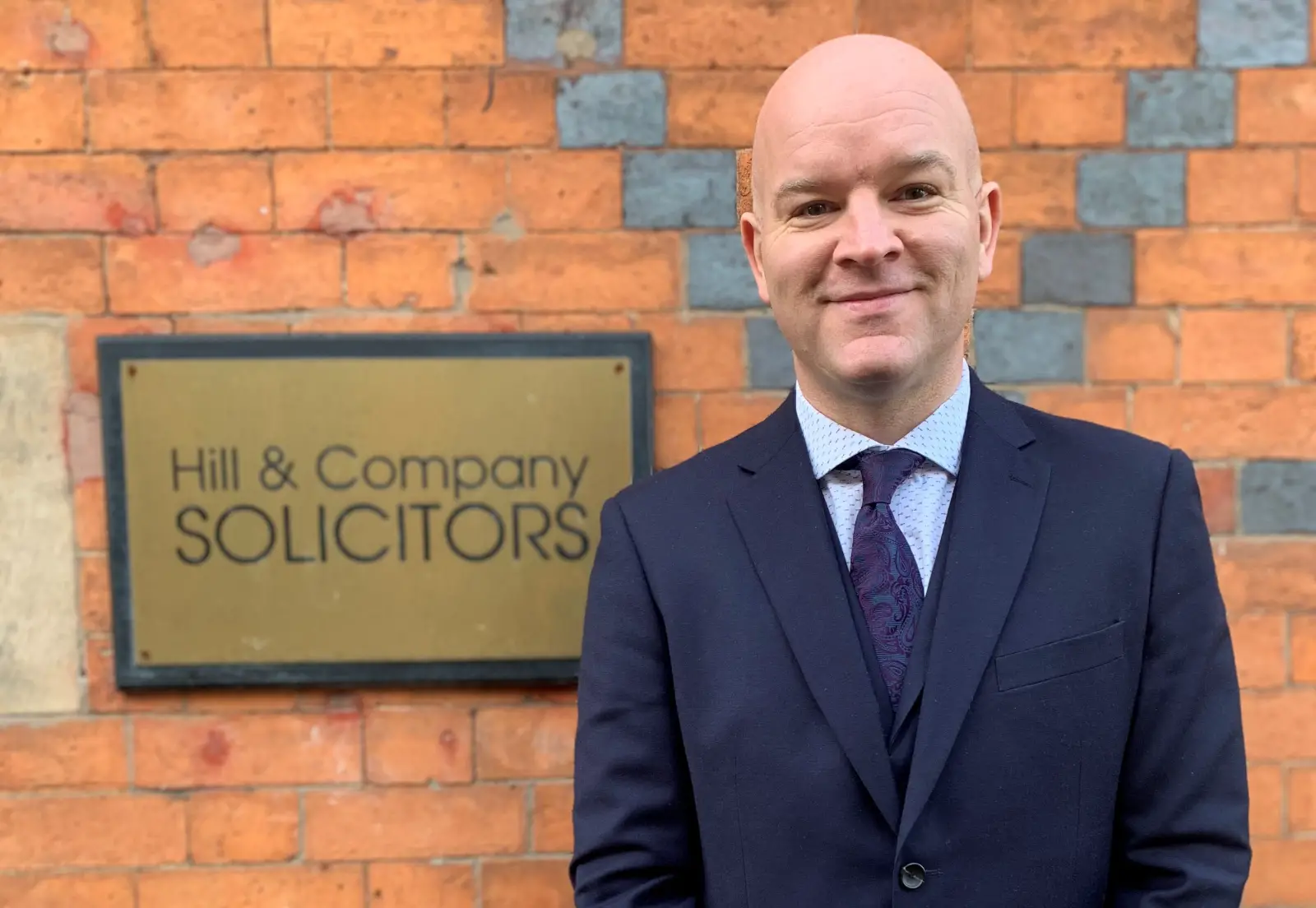 Comments