The UK's fastest growing retailer of electric bikes is to open its latest store in Altrincham this weekend.
50cycles, which has sold more than 25,000 electric bikes and already has stores in London, Brighton, Bristol and Loughborough, says Altrincham is the "perfect location with the perfect audience" for its latest opening.
The new store, which has created five new jobs, is located on Church Street in the former Starley Bikes unit.
It offers all the major brands including Kalkhoff, Cube, Giant, Scott and Raleigh, and the company has also developed its own-brand range called Beat Bikes.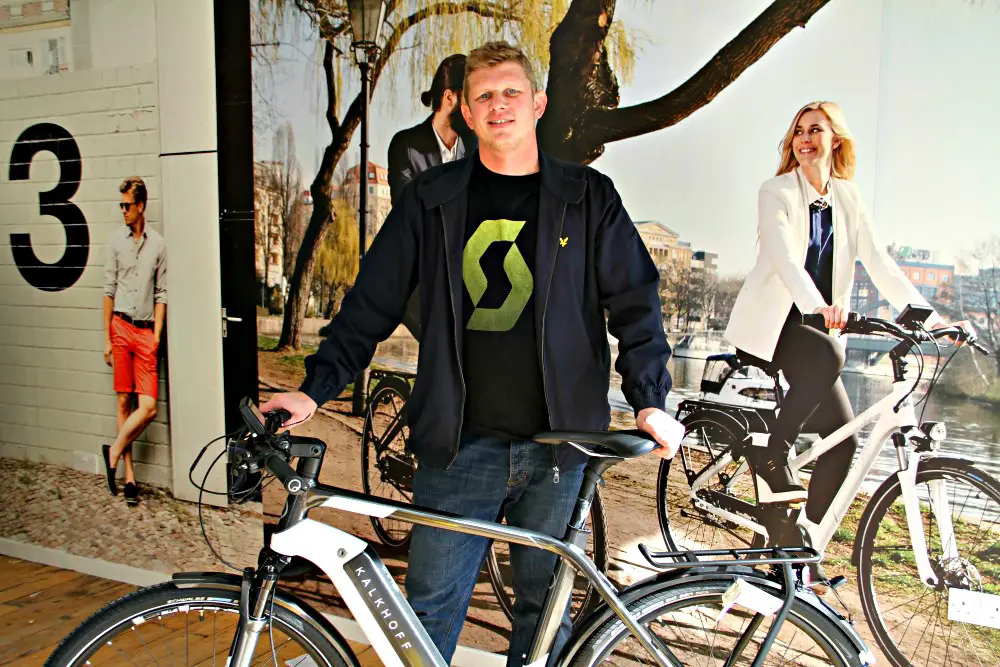 Founded in 2004 by brothers Scott and Tim Snaith, 50cycles takes its name from 50 hertz, the electric utility frequency.
The brothers had the idea after buying two electric bikes in Japan – one to ride and the other to sell. They set up a single page website and had sold it within two days.
Now turnover stands at £3.5m and is forecast to top £5m next year – and the company is targeting £10m within 18 months and the addition of five new stores around the country.
Managing director Scott Snaith said: "We intend to make our Altrincham store the hub of the North West for our business.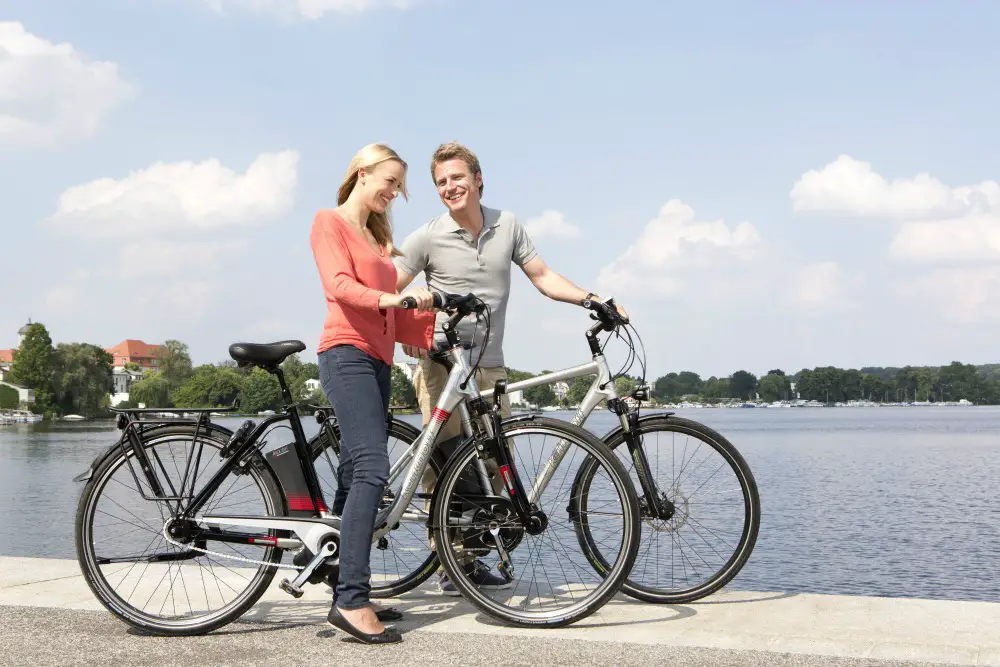 "We've always had a large concentration of customers from Cheshire and Greater Manchester through our online sales and we felt that it was sensible to open a physical store so customers have easier access to 'test ride' the bikes. We firmly believe it takes a test ride to understand what an e-bike can do for you.
"Altrincham is a strategically important location for our business and our existing customer base. It has brilliant access to cycleways, a popular commuter location for people working in and around Manchester and the demographics surrounding the town are perfect."
The electric bike market is expected to grow at least 20% this year. Popular with people who want to ride further and faster than it's possible on pedal bikes, sales are booming due to demand from commuters, couriers, recreational cyclists and people who simply want an alternative to traditional bikes.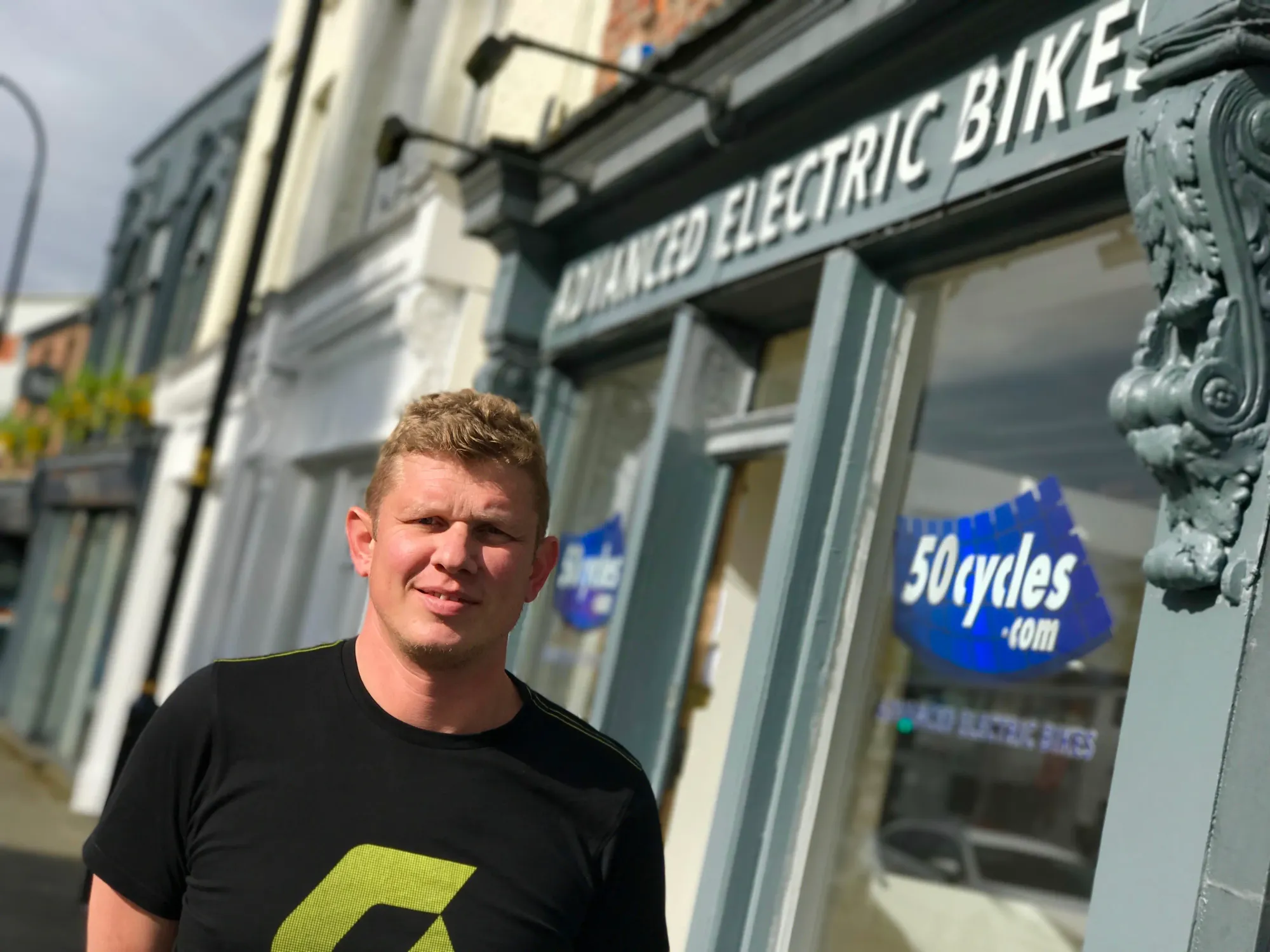 Bikes at 50cycles retail from £1,000 right up to £16,000, and its shop also has a fully equipped service workshop.
"Electric bikes mean you can enjoy cycling whatever your age, ability or the local terrain," added Scott. "Electric bikes have the power to make cycling make sense for everybody."
Customers can book a free test ride to experience what it's like to 'go electric'. The company is also organising guided tours around Altrincham and the TransPennine Trail so customers can 'try before they buy'.
To book a local test ride or for more information, call 0333 900 5050, email sales@50cycles.com or visit http://www.50cycles.com/demonstrations
Comments