A Timperley leathersmith has launched a new women's range just weeks after achieving the ultimate stamp of approval – an invitation to list his hand-crafted products on unique gift website Not On The High Street.
We reported last year how Simon Glenday had quit a comfortable job in advertising to follow his dream of creating a bespoke collection of leather products, from purses and wallets to bracelets and belts.
Operating from an upstairs room at his Timperley cottage, Glenday has since broadened his product range and seen his company, Leather & Thread, go from strength to strength.
His success has caught the eye of a growing number of customers – thanks in large part to a listing on Notonthehighstreet.com, the hugely popular site with a notoriously high benchmark for acceptance.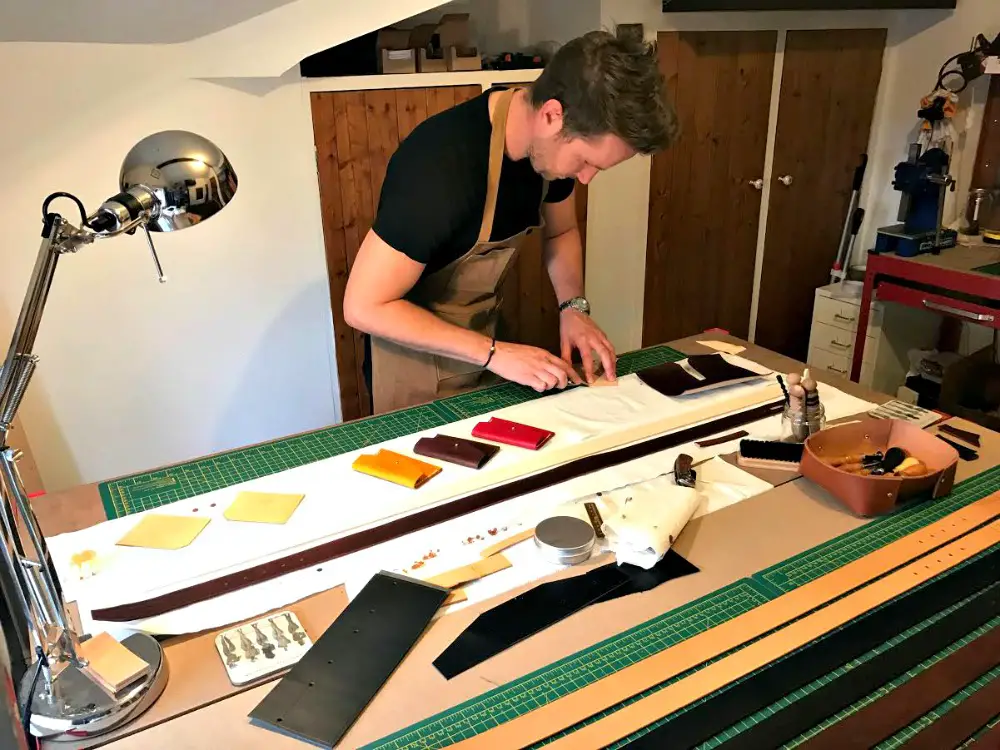 "They saw my site, sent me an email and said they'd like to partner with me," explained Glenday.
"There were lots of hoops to jump through with things like the manufacturing process and the photographs, but after about a month they approved it and we're live on the site. I've definitely seen an increase in sales and also an increase in brand awareness, and credibility-wise it's a big boost. They are very picky about who goes on the site."
The listing is a real milestone for Glenday, who is the epitome of the modern-day entrepreneur: when he's not crafting his products with the variety of traditional tools and materials that scatter his workshop, he's out delivering leaflets, queuing up at the post office to post products, or taking his own product photography.
And now the 33-year-old has sought to extend Leather & Thread's appeal further with the launch of a new women's range called Signo (all his products have a Latin name), as well as the addition of women's accessories such as handmade jewellery trays.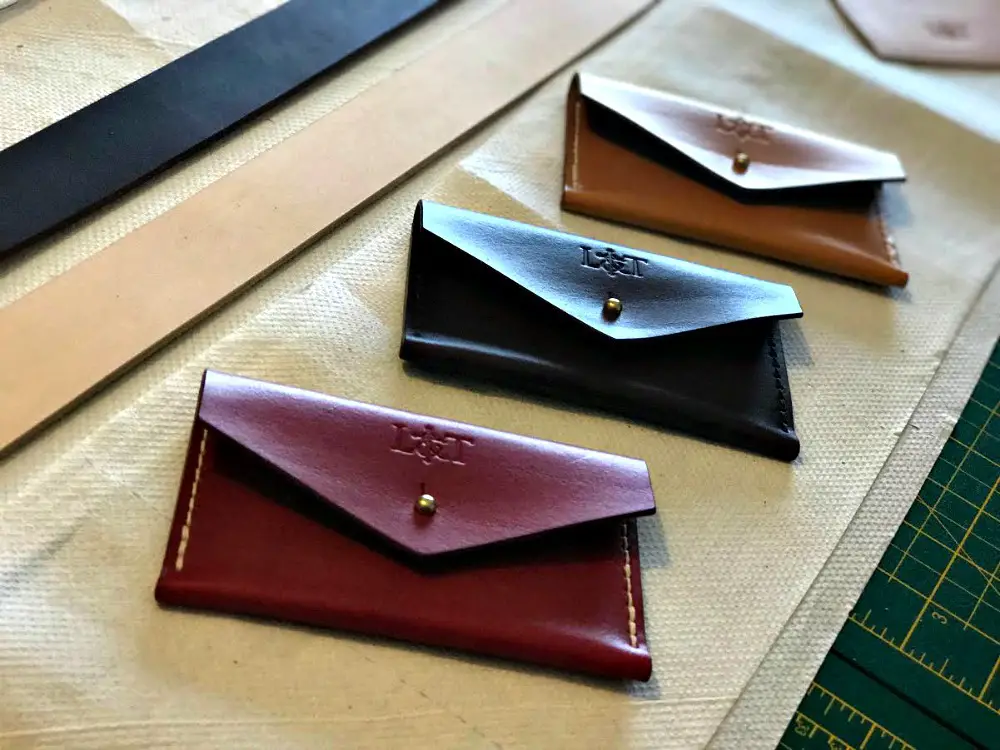 As with the men's range, Glenday has attempted to reimagine the accepted wisdom that tends to accompany the design of purses and wallets, prioritising simplicity and quality at the expense of the unnecessarily bulky products often found on the high street.
"I spoke to my mum, sister and as many female friends as I could and asked what they looked for in a purse," he said. "A lot of them would say they love their purse, but half the time it is too big.
"So one of the new products is a purse designed to hold everyday essentials. It's not to replace what you've already got – it's to supplement it. When you're out and about you don't need to carry your big old purse with everything in it including the kitchen sink.
"What I've done with everything I've designed is I've dumbed it right back down again to actually limiting what you can carry so that you're forced to decide what it is you actually need. So my products are lighter and much more functional, and not weighed down with all those loyalty cards and old train tickets you don't need."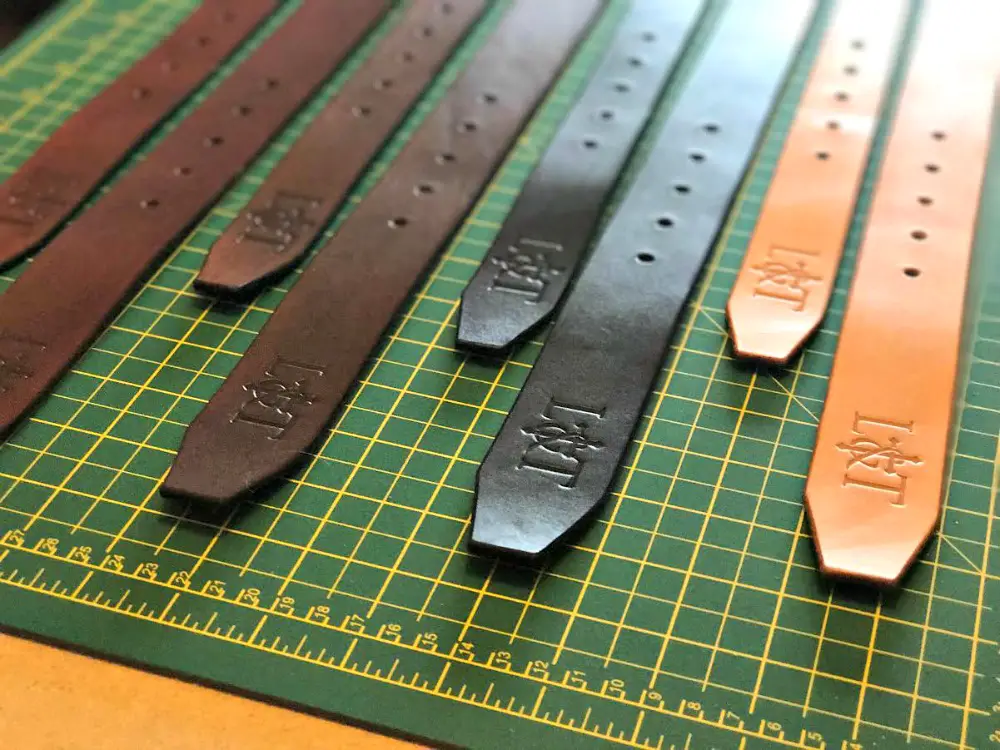 As well as Not On The High Street, Glenday's products are increasingly finding a home that is very much on the high street. Aside from popular Altrincham independent Idaho, Leather & Thread products can now also be found everywhere from a small boutique in Lancaster to a pop-up shop in Glasgow.
A greater retail presence is definitely an ambition for next year – and given Glenday's determination to succeed, there's little doubt he'll get there.
"I'll do whatever I need to do to make this a success, there's no doubt about it," he said.
"The reason a lot of small businesses fail is because people think it's going to be a success without doing anything. I leaflet door to door myself or stand in the middle of Altrincham handing out leaflets. If people want to come round and look at the stuff first, they can come and have a cup of tea and do just that. Nothing's too much trouble."
Check out Simon's new range of Signo Purses and Coin Purses. Leather & Thread is offering Altrincham Today readers an exclusive 20% discount on all orders – simply quote the discount code 'ALTYTODAY20' when checking out.
Comments