Altrincham law firm Myerson Solicitors has been named Medium Law Firm of the Year at the prestigious Manchester Legal Awards 2018.
Managing partner Carl Newton received the award at a gala dinner at the Midland Hotel in Manchester, attended by over 650 people.
The award follows the firm's move to a new 20,000 sq ft HQ in Altrincham town centre.
Organised by the Manchester Law Society, the Manchester Legal Awards recognise the best legal talent Greater Manchester has to offer.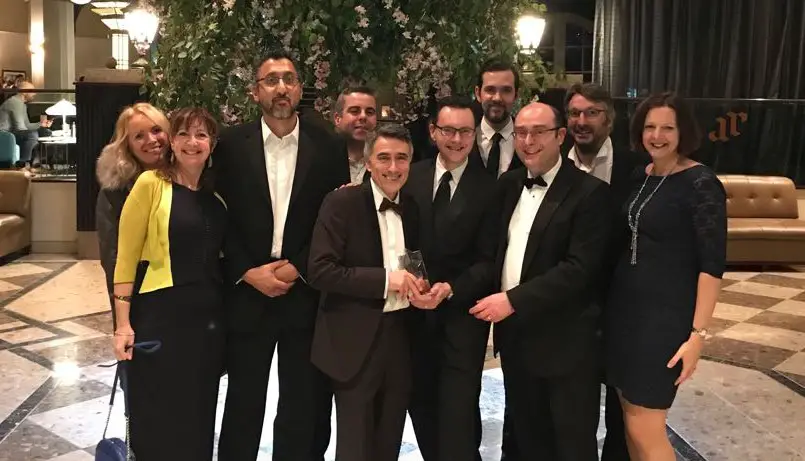 Newton said: "We are so proud to have won this award. It is a powerful recognition of the dedication and hard work put in by each and every member of the Myerson team over the last 10 years, all of whom have committed themselves to the pursuit of excellence in the way we operate and serve our clients from our base in Altrincham.
"Myerson has flourished in recent years and it is fantastic to be recognised for the tremendous service our team provides to clients and the local community."
The awards were judged by prominent business leaders and organisations from the North West business community.
Comments