After meeting on the school run, Jenny Brennan and Vanessa Warriner discovered a shared passion for fashion and set up pop-up and online store Edge Style Boutique. We spoke to them at their Timperley base.
ALTRINCHAM TODAY: How did Edge Style Boutique get started?
JENNY BRENNAN: We were on a girls' weekend three years ago and had a lightbulb moment. We were both busy mums, we both had businesses, and both love fashion and shopping but no longer have time to do any of that. So we thought, wouldn't it be amazing if someone could just pull together all the bits and pieces that you don't see on the high street and bring them to you? And we were like, we should do this! So we started – we went to trade fairs, did some research, and just jumped right in with £100 each investment.
AT: What were you doing before?

JB: We both still are!
VANESSA WARRINER: I've been a beautician and had my own business for 12 years – nails, facials, massage, waxing, the full spread of beauty treatments.
JB: And I'm an accountant with my own practice. Both of us work around the kids. Early in my career I was in London and retail and publishing were my sectors and I had clients like Hermes, Joseph, Marie Claire and Chanel. We've got opposite but complementary strengths, so it's worked really well. I've got the bookkeeping side and know about the margins and what we should be spending, while Vanessa is the creative and the buyer.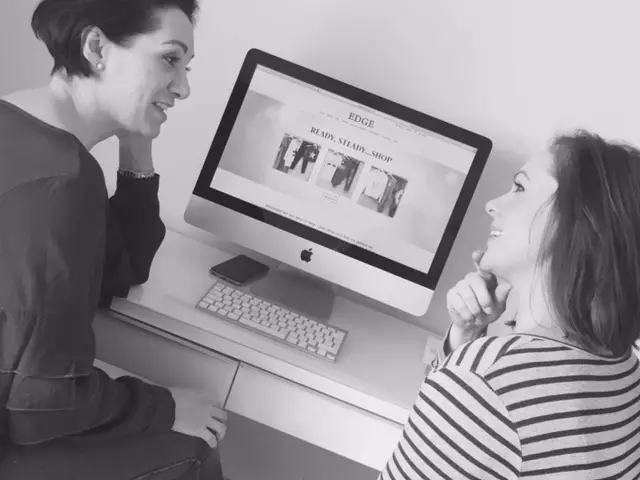 AT: So what is Edge Style Boutique all about then?
JB: We do a range of shopping experiences. For ladies who have to time to shop, we bring the clothes to them – we can do an evening with their friends with a pop-up shopping evening. Or we can do private shopping – we will pull together looks for clients, perhaps if they are going away for the weekend. We also do lots of charity events – we get contacted by a lot of people to do fashion shows, markets, fundraisers, that sort of thing. We have a room at Red House Farm that we do a pop-up twice a season. And we launched a website last year, and that's going really well. We keep the personal thread through it all – we encourage people to contact us directly on Instagram or Facebook. Our mission is to help women feel good and enjoy their clothes.
VW: We want women to love every item they buy.
JB: I think that's why our customers are so loyal – they trust us. We will be honest with them.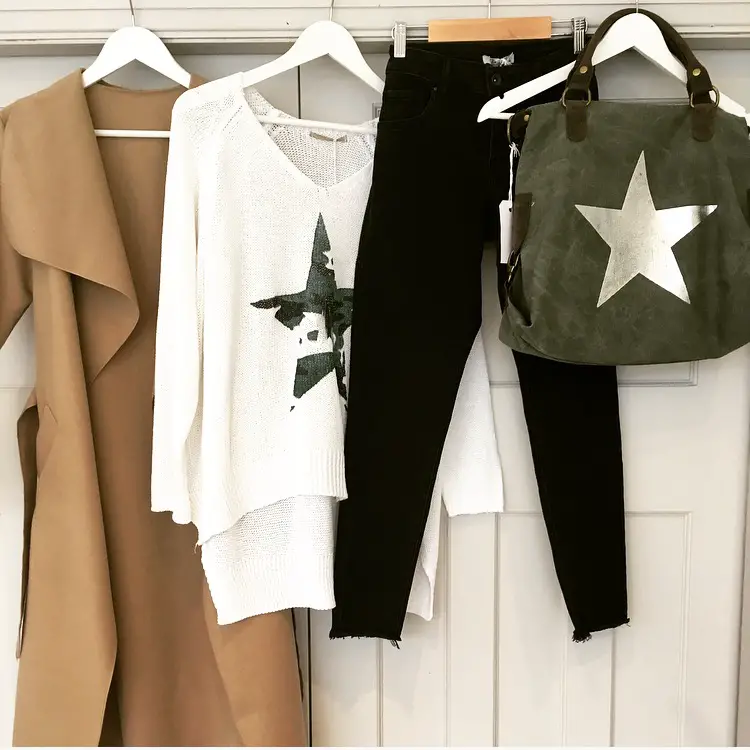 AT: It sounds like your typical customer might be at the higher end?
JB: Our price points are actually really good. We don't have a shop, we don't have to fill a shop.
VW: A lot of high street shops in Hale and Altrincham stock a lot of what we stock, but their price points are so much higher because they've got massive overheads. We don't need that. We don't want people paying over the top. Women who love fashion want to buy frequently and feel good, so we can keep our prices low.
JB: We get new stock every couple of weeks, too.
VW: People contact us and say, I've seen this on Facebook, I love it, can you get me a bag together and I'll come and pick it up. People also come by for a private shop to see the new stock, and they can come and try it on. People can order it online or we will deliver in the local area.
AT: This is probably a sweeping generalisation, but don't women quite like physically going to the shops?
VW: Not any more – people are time-poor. We work, we have children, we have a house to run and a husband.
JB: Plus there's so much choice now, and also the high street caters for your pre-children body or a really mumsy look. There's nothing wrong with that, but there's a big hole in the middle. You don't want to look more mature than you are. We bridge that gap. Our customers get compliments because no-one else is wearing it and that's a real buzz for us.
AT: Where do you actually get your clothes from?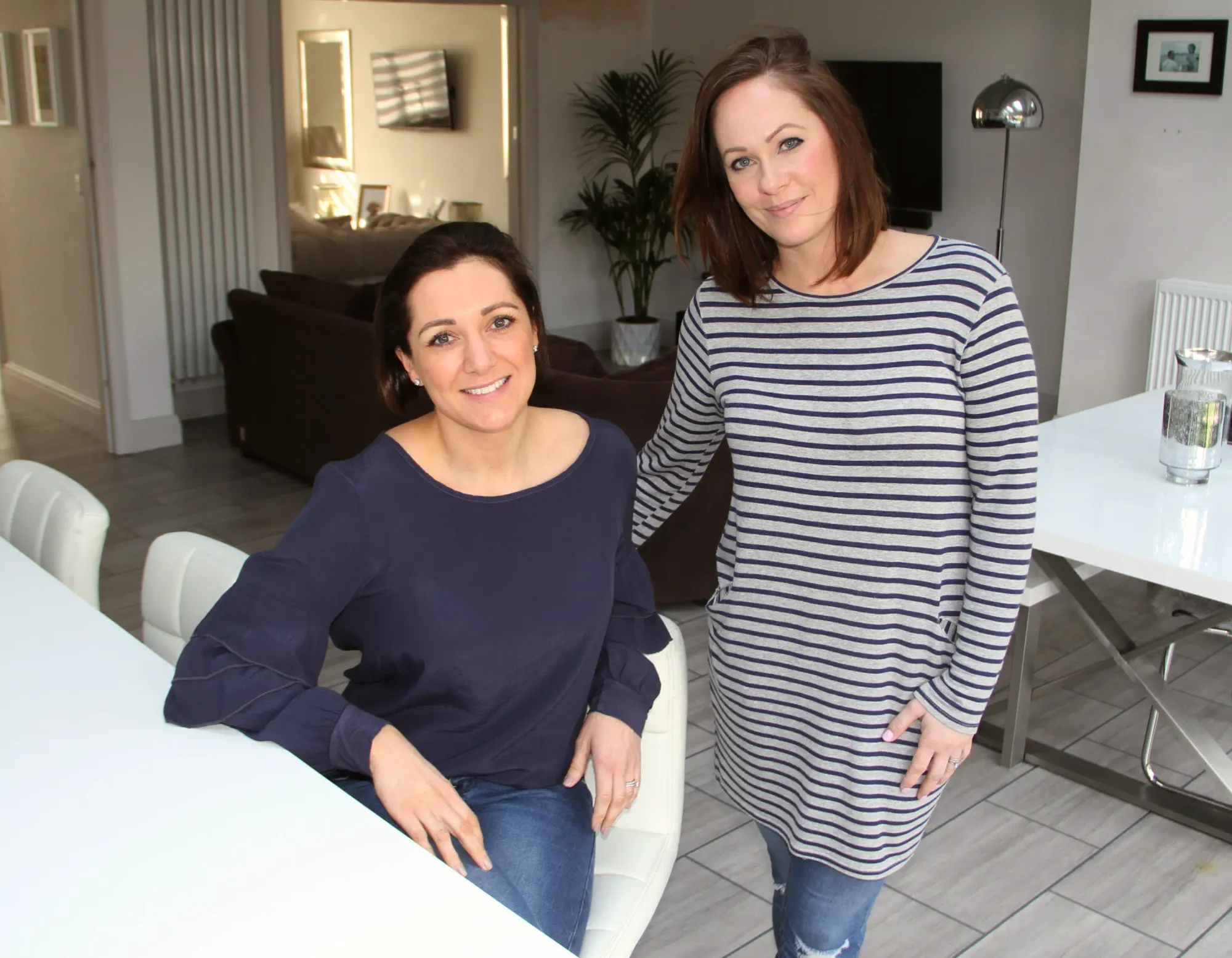 VW: We go to a lot of trade fairs, and that gives you an insight into what trends are coming up. We're lucky living in Manchester because there's a big hub of suppliers here.
JB: It's a lot of leg work – an awful lot behind an event or a collection on the website. This is our fourth spring/summer, we know what people will love and what will maybe push people out of their comfort zone.
AT: What's the plan now?
VW: We want the online side to grow and we'd like to grow it nationally, as well as our local one-to-one service. Social media has been fantastic for us, and the website is like a shop window to send people to Instagram or Facebook. A lot of women in our position are finding that Instagram and Facebook have been these amazing tools for you to set up businesses and follow your dreams. We love supporting local businesses, we do lots of events with other local businesses. We're starting to find it taking over from the day jobs, which is where we want it to go.
JB: I do love my beauty and my clients and I don't know whether I could ever walk away from that, but I would like this to be a bigger part.
VW: I'm very proud of the fact that we literally put in £100 and we have no loans, no debts, we've taken a salary from day one. It's all hard graft. The growth that we've seen is organic and genuine.
Find Edge Style Boutique online, or follow on Facebook or Instagram
Comments