Ben and Jon Beesley have always been close – and even in business they can't be separated.
Ben, 32, and Jon, 37, run their businesses from the same unit on Moss Lane, just yards from the turnstiles of Altrincham Football Club.
As the boss of Brow Windows, Ben has taken on a company which has its roots in the joinery business set up by the brothers' dad, Alan, some 35 years ago. That business started out in a little cottage on Washway Road in Sale called Eye Brow Cottage, hence the name.
His older brother Jon, a former Altrincham Grammar pupil, had tried his hand as a professional golfer initially but spied a gap in the market 16 years ago when Brow was let down by its then blinds supplier.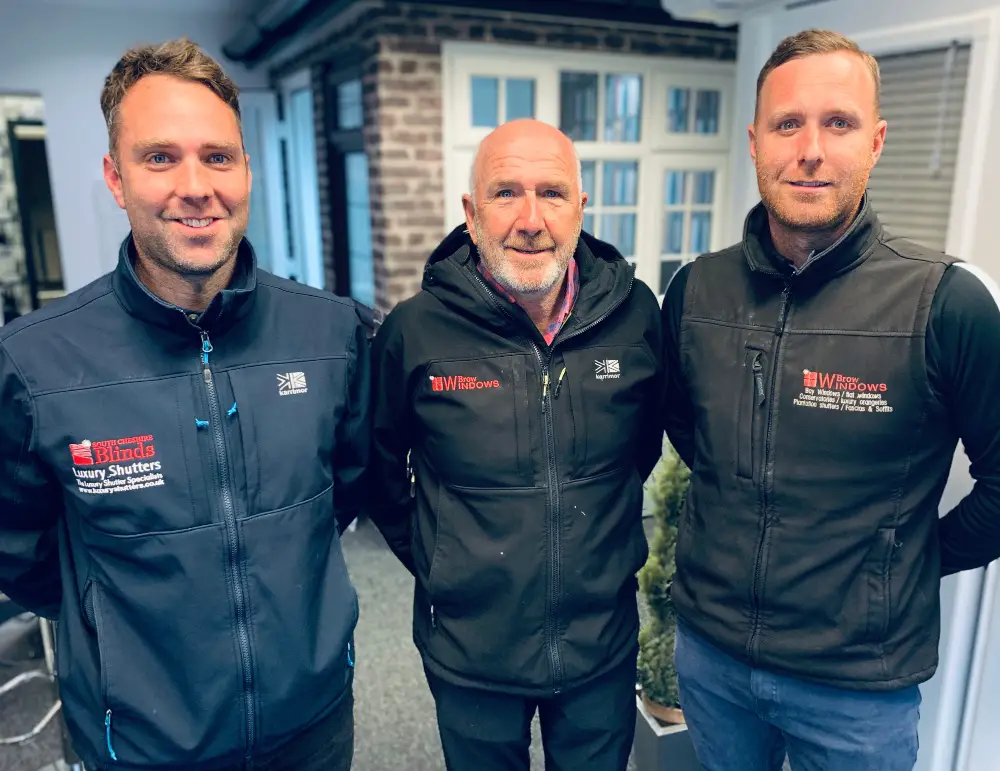 The result was South Cheshire Blinds & Shutters, and both businesses have been settled on Moss Lane for the past six years, where they have flourished.
"It's a one-stop solution," says Ben, whose company designs and installs windows, doors, conservatories and orangeries.
"If we've fitted windows or a conservatory for a customer, a lot of the time people will then want to dress the windows, which is where Jon comes in. On the other hand, if Jon is measuring up for blinds and shutters, it may become clear that the windows are in a very bad condition, so I can then help.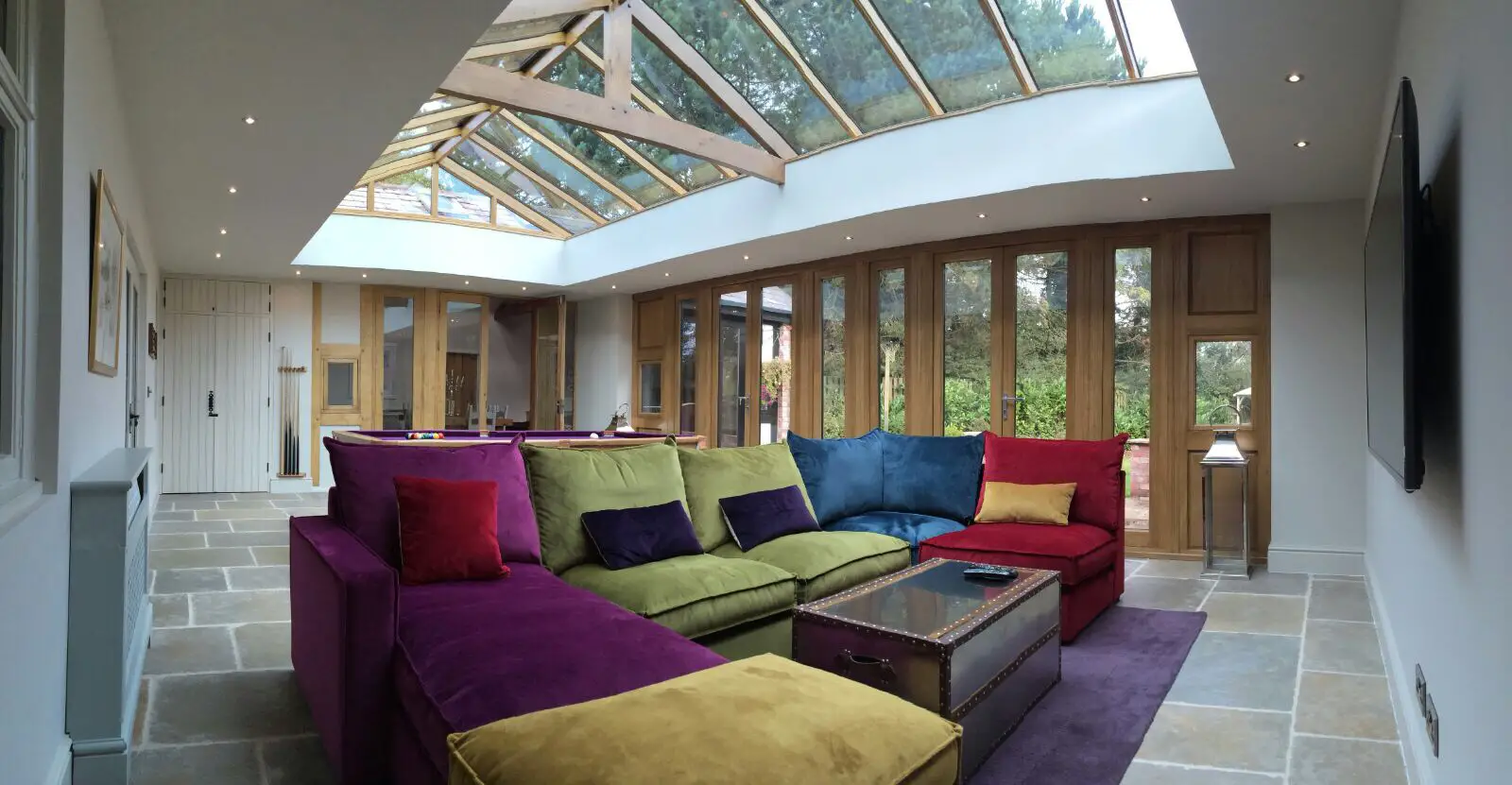 "It makes it a lot easier for the customer – rather than having to ring round lots of people, they can just come in here and we can put a package together for them."
The personal touch is a big deal for the brothers, who grew up in Sale before moving to Altrincham in childhood. They've since moved to Warrington where they live with their young families.
"We love having the shop here on Moss Lane because people know where we are and can come in and have a look at everything first," says Jon. "A lot of our competitors just operate out of the back of vans."
He says that 80% of his side of the business is now shutters, hardly surprising to anyone who drives around the leafy roads of Hale and Altrincham.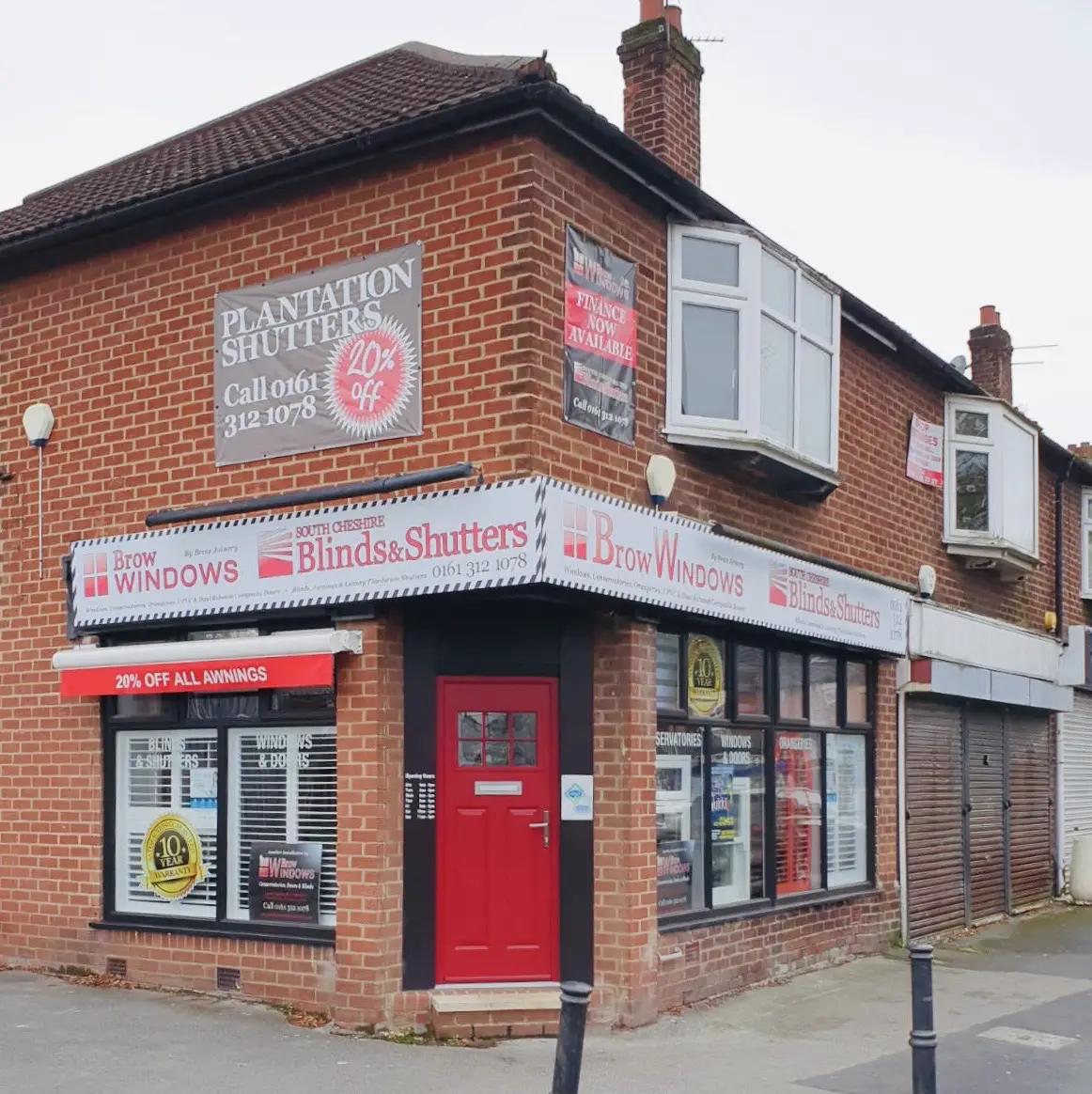 Both would like to grow their businesses – but not in a way that would see them lose the ability to remain extremely close to every project.
"We would both like to get another team on the road," says Ben, "but we don't want to grow it too big and lose the personal touch. At the moment we have the one team which is great and that allows me to go round and check on everything myself. If there's something not right, we pull it. We get the lads back and we sort it out."
So how to know if you need a new window? "A telltale sign is if there's rot on the inside," adds Ben. "A lot of people try and patch it up, but if you replace with PVCu, you don't have to do any maintenance on them.
"Also, if the glass has failed and it's all misted up, that's another sign that the windows are coming to an end, and a lot of the older windows are externally beaded, which now is considered a security breach. Most of the time, a good window will last you 15-20 years, even up to 30 years."
Brow Windows and South Cheshire Blinds & Shutters, 142 Moss Lane, Hale, Altrincham WA15 8AN. Brow are guaranteeing that any orders made before November 8th will be fitted by Christmas. South Cheshire Blinds are promising to fit any polyvinyl Hampton range shutters before Christmas if ordered by November 22nd.
Comments