Award-winning franchise owner Faye Roddy runs Bright & Beautiful Altrincham, which keeps over 900 homes clean and tidy across Cheshire every month.
To mark the ninth anniversary of her fast-growing business, we sat down with her to find out more about how she went from teaching assistant to running her own business.
ALTRINCHAM TODAY: So Faye, how did you first become involved with Bright and Beautiful?
FAYE RODDY, BRIGHT & BEAUTIFUL: It was around 2008, when I was working at a local playgroup and primary school in Altrincham as a teaching assistant, and one of the mums came to me to ask why I always looked so busy running from one building to another at full speed.
She was just starting up a "housekeeping company" and wondered if I had any spare time (and energy) to help her with a few hours a week whilst she was starting up. I only had four hours free on a Wednesday so I gladly helped her out. Before I knew it, I was dropping days at my job to focus on my new passion – I knew it would lead to a better work life balance! I was a single mum then and trying to juggle work and my little ones wasn't always easy but this way I could be at home more.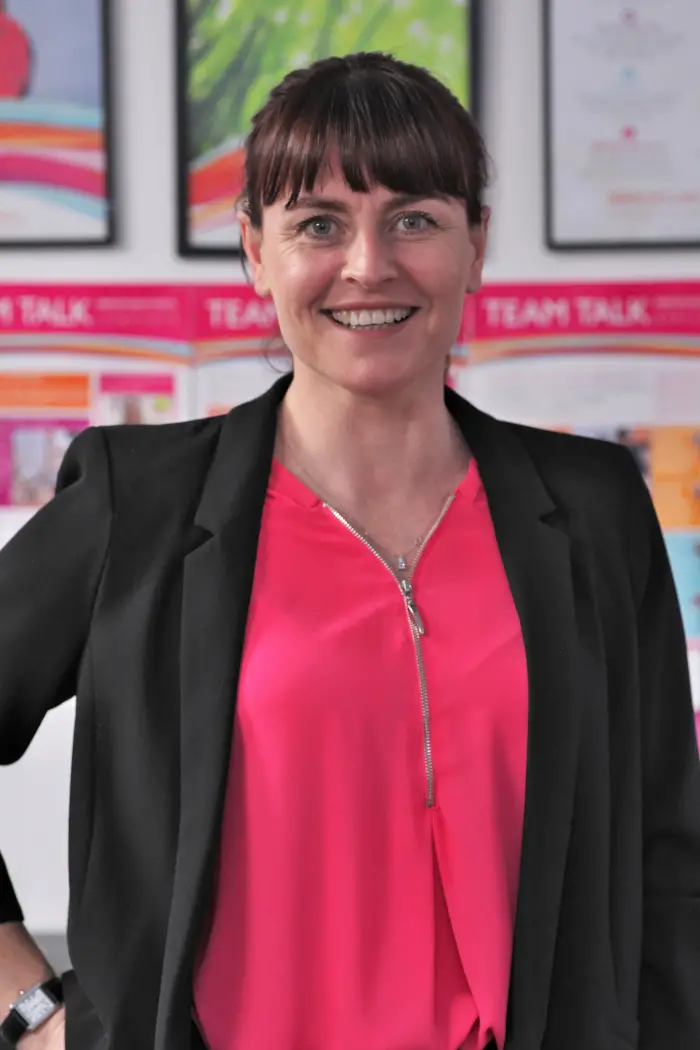 AT: And now you are in charge of the Altrincham franchise?
FR: The big dream was to franchise, our founder did this in 2010 and by that point I was the overall Operations Manager for Bright & Beautiful, managing the day-to-day running of the business, so when I was offered the flagship Bright & Beautiful in Altrincham I jumped at the chance. On the 1st June 2010 I was the proud director of a housekeeping and laundry company, BB Altrincham & Surrounds. I have never looked back, well I have not had time, it has been a fast-paced business from the start!
AT: Bright and Beautiful is a big success story – tell us a bit more about what the company offers.
FR: We stand out from the crowd as we want to get to the root of what our clients need. Some simply need a thorough weekly clean, for others it is fortnightly visits and for some it is five days per week with a full laundry, ironing, bedding service built in. We also have some clients who only opt in to our laundry and ironing service without the "cleaning" side.
We come out and chat to the client without any pressure, we are not trying to get you to sign up to a contract, we simply want you to have and pay for what you need – fair and ethical all the way! We offer so much in the way of peace of mind and my team are always on hand 24/7 for any feedback, changes, extra services etc. Nothing is too much trouble for us.
AT: What size team do you have here in Altrincham, and how important is their development?
FR: We are working up to 30 employees quickly and by the time you are reading this, we should be there! That includes my great office team made up of Dawn, Jon and Karen.
AT: How would you say Bright and Beautiful is different from other cleaning companies?
FR: We do not have a minimum call-out charge, we are local and based in Altrincham and our amazing teams are DBS checked, insured up to £1m, checked and vetted, and trained to the highest standard. Another thing our clients love is our wonderful products – we are eco-friendly, we use reusable plastic bottles and our natural products help us deliver the best standards. I genuinely believe that our clients love the fact we ALL care so much about our service and that is why we are always growing. Our reviews say it all. The team cannot be missed in their hot pink uniforms and our cars, they do not just look great, they are great!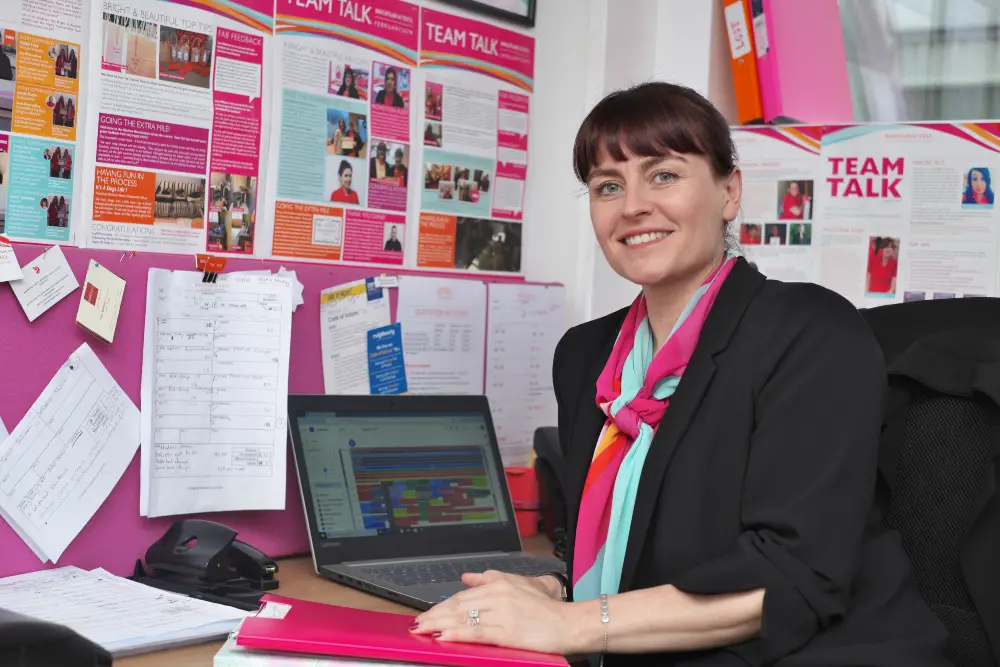 AT: Who's your typical customer in the Altrincham area?
FR: Our clients range massively from the famous to the crazy busy mum with her hands full. I would say we are mostly popular with busy working families that simply need some help with the chores so they are not spending weekends cleaning and washing but with their friends and family. People realise more now, that for the cost of a take away for four you could have a weekly clean and have nothing to do but enjoy your home or go out. We have been told we have saved some relationships over the years by stopping the argument of who does what on a Saturday morning! It can be more affordable than you think and it is time to admit it is ok to have some help.
AT: Where do you hope to take the company in the next few years?
FR: We are always looking for ways in which we can employ more local people, we look after our team members and we would love to see that 30 turn in to 50. We are 10 years old in June 2020 so I would love to expand to 40 housekeepers by then. We also do our bit for charity along the way, the team and myself pay for a little girl's education and two goats for her family in Ethiopia and we are looking forward to supporting CAFT more in the coming years. We are a company with values, it is really important to us to live R.I.C.H (Respectfully with Integrity, Customer Service and Having Fun in the Process!)
For more information about Bright & Beautiful, visit brightandbeautifulaltrincham.com or call 0161 393 7625.
Photography: Karen Herman Wright
Comments