One of the first new businesses to move into a major new Regus coworking space in Altrincham say its flexibility and on-site gym were the main reasons it decided to make the move.
Broster Buchanan is a nationwide recruitment business with seven offices across the UK, 50 staff and a turnover of £10million.
Its north west office had been based for five years on Ashley Road in Altrincham town centre, but last month the team became one of the first businesses to move into the 10,000 sq ft office and coworking space in Lynnfield House on Church Street.
The new location is part of a drive by Regus parent company IWG to meet the sharply rising demand for top class flexible working space outside of city centres.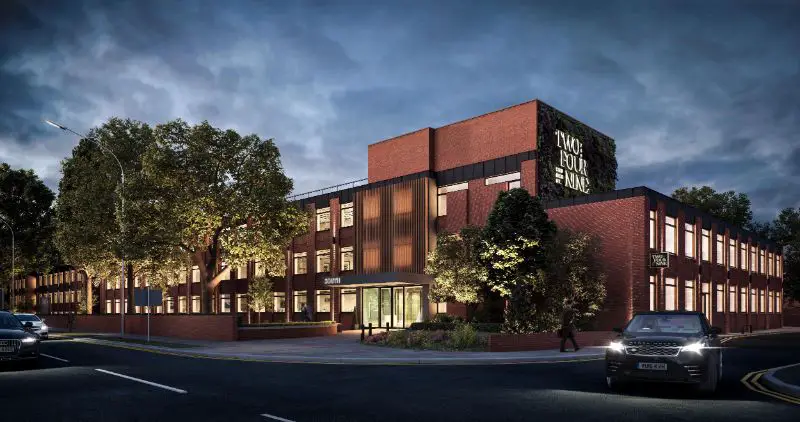 Dominic Cassidy (pictured top), Managing Director at Broster Buchanan, told us why his 14-strong north west regional team jumped at the opportunity.
"Firstly, it's the flexibility. We are a growing business and being here gives us a chance to bolt on extra space when we need it – and actually, even in the month we've been here, we've been able to extend the space," said Cassidy.
"There's also the flexibility around working patterns that you get here – there are breakout areas next door, and also if colleagues come from other offices, we're never going to run out of space."
Broster Buchanan specialises primarily in technology, finance and marketing recruitment, and has always had a hybrid working model.
"There isn't a rule here about how much you have to be in the office or not," Cassidy added. "We've been hybrid since the day we started trading."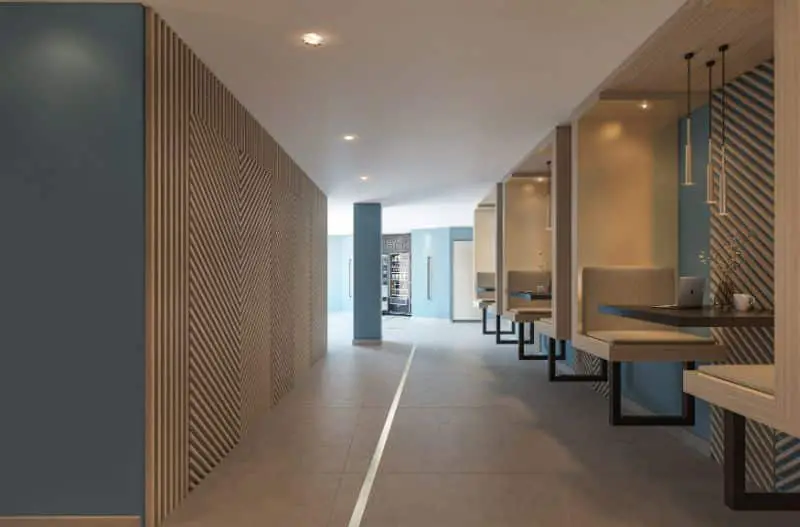 The first phase of the regeneration of Lynnfield House has now been completed, transforming it into a state-of-the-art coworking and office facility.
As well as the well-equipped breakout areas and a kitchen, there is a fitness centre, changing facilities, bike hub, barista coffee and 24-hour access.
Cassidy admitted that the presence of a gym on-site at Regus Altrincham was "a big factor for the team", emphasising the growing desire to live in a '15 Minute City'.
Research from Regus parent company IWG has recently shown that 60% of employers now want to work within 15 minutes of their home, with workers four times more likely to choose an office close to home than a city centre.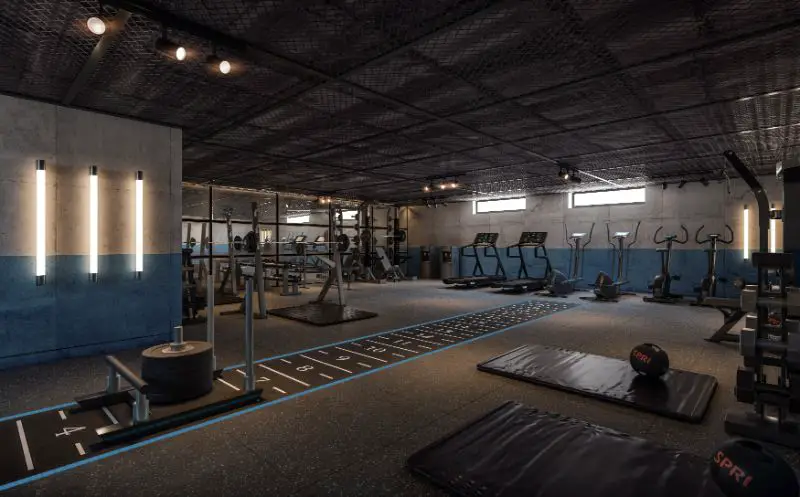 Post-pandemic, there is a greater appreciation of the health, lifestyle and environmental benefits of hybrid working.
Cassidy said while he spent the first 20 years of his career commuting into the city centre, being closer to his home in Sale and more available for things like school drop-offs is much more preferable.
When he does need to be in the city, he added, he makes use of the Regus facilities that all members are entitled to.
These include access to thousands of Regus locations across the world, a range of exclusive member benefits from health and lifestyle partners, and access to Regus Express locations in global transport hubs.
For more information about the new Regus Altrincham, visit: https://www.regus.com/en-us/united-kingdom/manchester/altrincham
Comments