Almost all 10,000 sq ft of a major new Regus coworking space in Altrincham have been sold prior to completion as the town's appeal as a serious business destination continues to flourish.
Local developers Patrick Properties have owned Lynnfield House on Church Street since 2015 and in the last year have begun a regeneration programme after agreeing a partnership with global co-working firm Regus.
The new location is part of a new drive by Regus parent company IWG to meet the sharply rising demand for top class flexible working space outside of city centres. Instead of commuting into Manchester, workers will have everything they need much closer to home, continuing to strengthen Altrincham's position as a self-sustaining community.
The first phase involves converting what was tired office space into a state-of-the-art coworking and office facility – including a fitness centre, changing facilities, bike hub, barista coffee and 24-hour access – that aims to meet the rising demand for flexible working space outside of the city centre.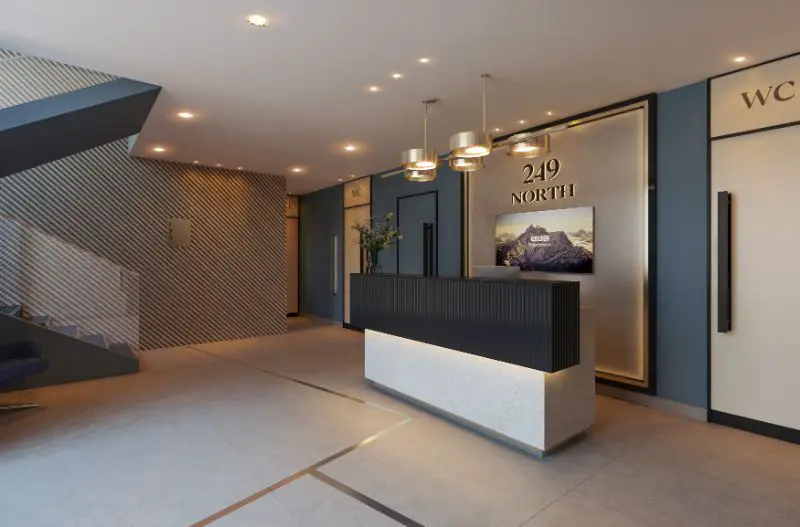 Patrick Properties, run by the Kennedy family including former Sale Sharks owner Brian Kennedy, are funding the project and have seen their faith in Altrincham as a co-working destination emphatically rewarded, with 90% currently sold.
Jordan Kennedy, the firm's managing director, said: "Patrick Properties invested up front speculatively with the vision that if we created the right product, people would come. It's testament to the hard work of the contractors, designers and architects that we've managed to pre-sell almost all of the 10,000 sq ft phase 1 launch."
The success of the partnership with Regus has allowed Patrick Properties to consider rolling out the concept to the remaining 15,000 sq ft within Lynnfield House, some of which has already been let. The firm also owns Hamilton House, the 35,000 sq ft neighbour to Lynnfield House, which looks set to be given a revamp as well. Together the two are being marketed under the Two Four Nine brand, after the site's historic land registry address.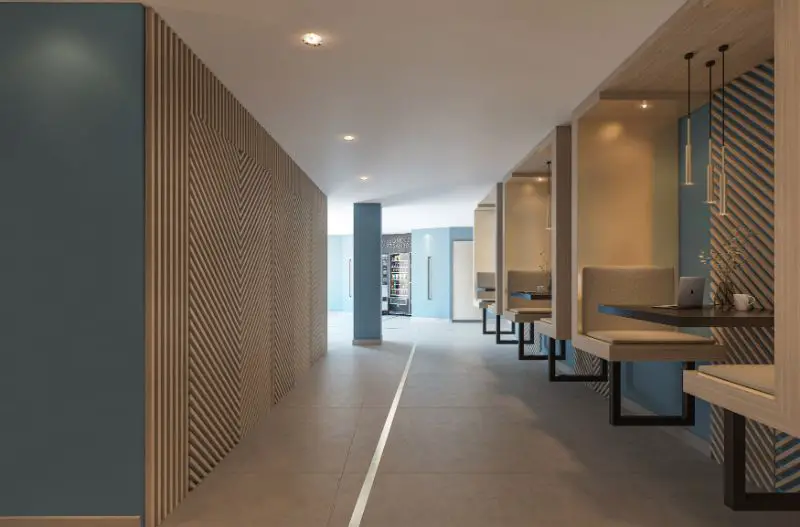 Patrick Properties know all about the allure of Altrincham as a business base: their own base is in Hamilton House, and many of their own projects – including the proposed sympathetic redevelopment of the former Bowdon Hotel – are in the Altrincham area.
So what is it about the town that makes Altrincham so well-placed to take advantage of the post-pandemic shift in working habits?
"Accessibility is really key," said Jordan. "Having the tram on your doorstep means you're only 25 minutes from the centre of Manchester.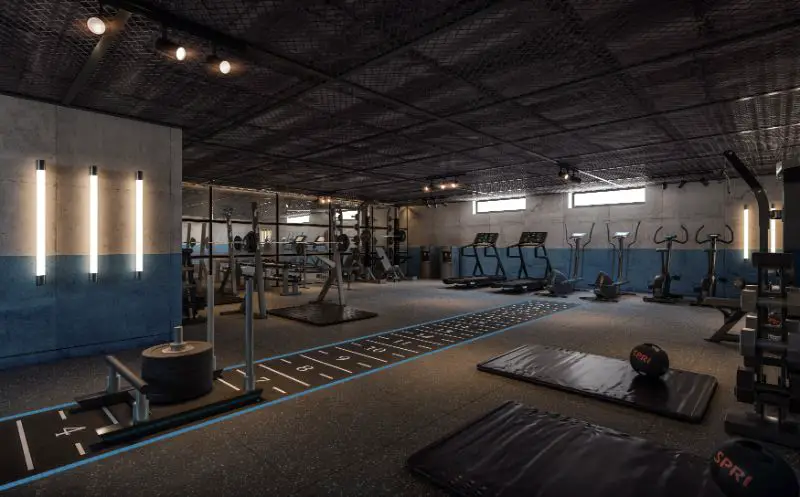 "Clearly we also know that there are a lot of food and drink offerings in Altrincham that are outstanding and award-winning. Altrincham Market is still so influential, of course."
It doesn't stop there with the modern-day Altrincham, of course. A regular in the Sunday Times Best Places to Live ranking, the town is the epitome of the 15-minute neighbourhood, boasting all the local services and attractions – from the Everyman Cinema to the Garrick Playhouse and a host of independent shops – that you would want for local living.
Sustainability is important for Patrick Properties and its wider group, Latium Enterprises.
On the day we visited, EV charging points were being installed in the car park and solar panels are planned for the roof. Getting to net zero is a stated ambition long term – and this is from a company that already powers 15,000 homes a year through a wind farm it built in Scotland.
Post-pandemic, there's now a much greater appreciation of the benefits of hybrid working. Aside from the various health and lifestyle benefits for the worker, there is the wider impact, with companies able to downsize their real estate portfolios and so reduce their carbon footprint – while employees are able to significantly reduce their own emissions by a trimmed-down commuting schedule.
"We've invested a lot in this project but we want this to be a long-term, sustainable project for us," added Jordan. "We're really positive about the future here."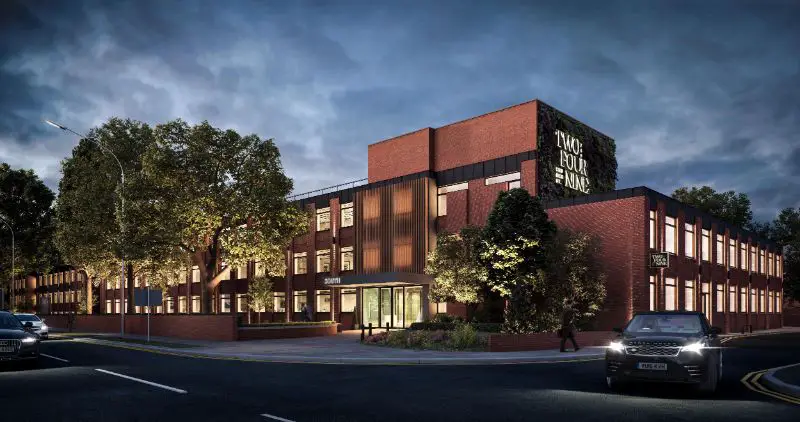 As the hybrid work revolution continues to accelerate across the UK and around the world, IWG is planning to add 1,000 locations to its global network by the end of 2022 to meet surging demand for flexible work solutions.
The company has a particular focus on suburban areas like Altrincham to meet demand from employees now working closer to home.
Research from IWG has shown that 60% of employers now want to work within 15 minutes of their home, with workers four times more likely to choose an office close to home than a city centre.
Mark Dixon, CEO & Founder of IWG, said: "For several decades, we have been at the forefront of hybrid work, empowering people to work more productively and conveniently. More and more workers want to live in a 15 Minute City – where everything they need, including where they work, is within 15 minutes of their home. Locations like Two Four Nine, Lynnfield House are a response to that demand.
"Introducing workspaces into commuter towns like Altrincham helps build self-sustaining communities, generates economic activity and creates better solutions which support hybrid working".
Comments