Staff and teachers from Park Road Academy in Timperley were among those raising money for St Ann's Hospice in the Manchester Midnight Walk.
Over 1,000 walkers turned out for the event, which aims to raise £120,000 and has raised almost £2m in the 11 years it has been run.
Park Road's eight-strong team were taking part for the first time.
Yvonne Child, one of those staff involved, said: "We like doing activities together and raising money for charity. It's important to give something back and St Ann's is a great cause."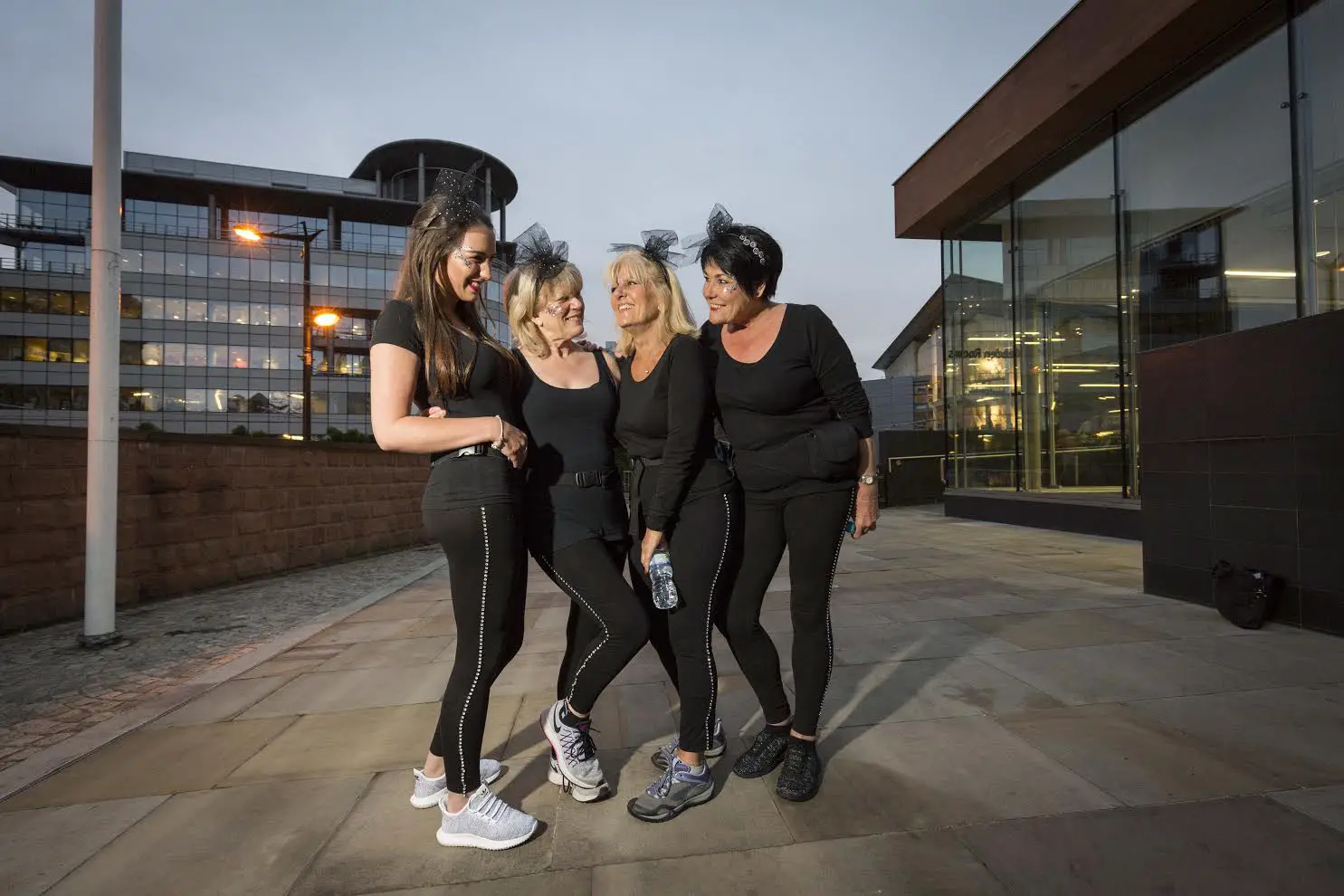 Also taking part were sisters Sue Pich and Janice Stephens, from Bowdon, who walked with friends Sue Ingham and her daughter Kirsten.
Rain showers failed to dampen the spirits of walkers, many of whom had inspiring stories of how St Ann's has helped their friends and families.
The circular 10km route took in landmarks including the Hilton Hotel, the old Granada Studios site, Manchester Arena and the Northern Quarter.
The walk, sponsored by Betfred, began at the Manchester Central convention complex where the warm-up included a performance by X Factor star Lucy Spraggan.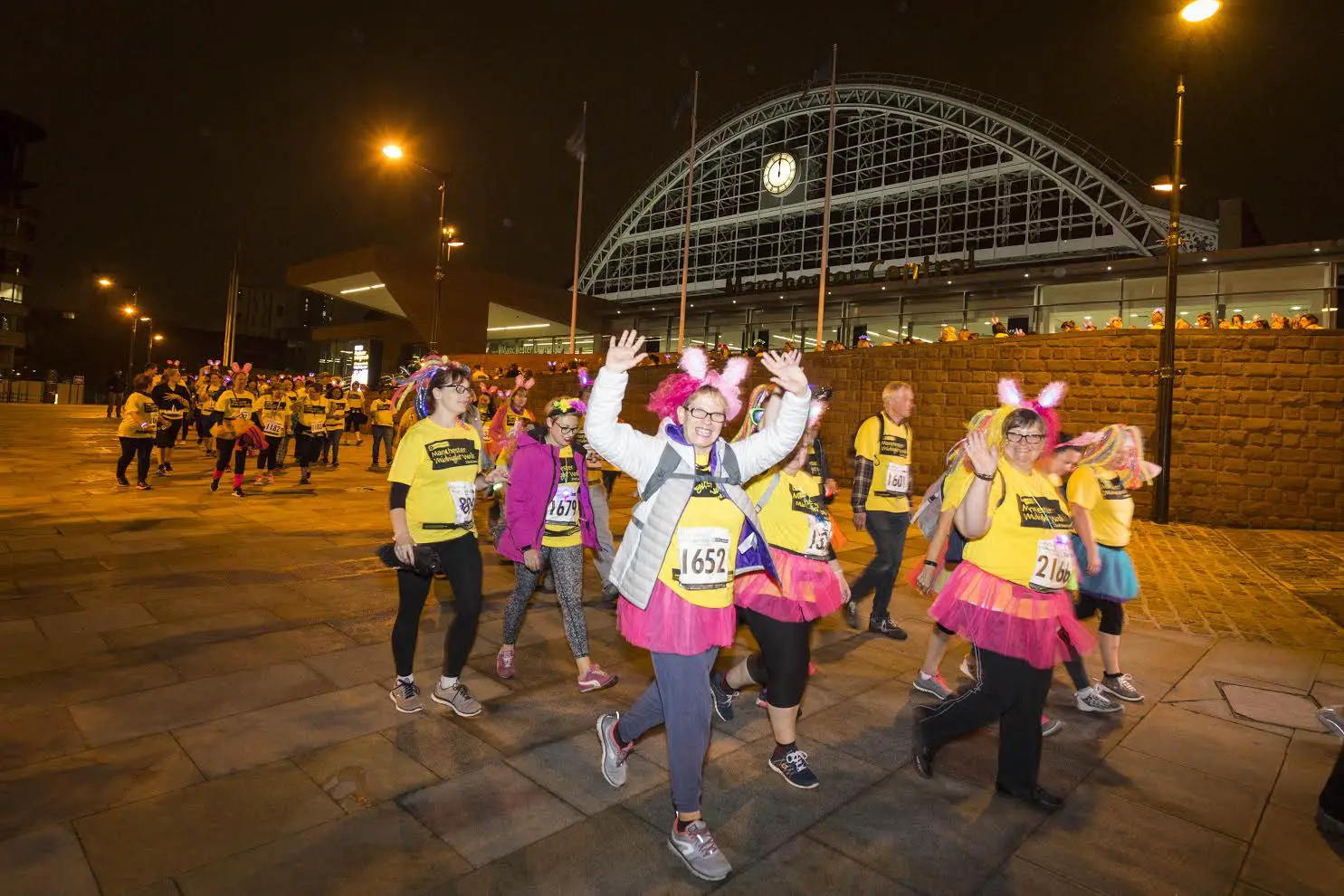 The event was hosted by Paul Hazelby, from Cheadle Hulme, who has raised an incredible £144,000 for St Ann's where late wife Gill was a patient in 2009. Singer Jenem also performed for the crowds.
Eamonn O'Neal, chief executive of St Ann's, said: "Many of those taking part have their own personal experiences of the hospice, while others walk simply for a fun night in aid of a local charity.
"Whatever their reason for taking part, I'd like to extend a huge thank you to every single person who stayed up late to walk around our amazing city."
For more information on St Ann's, or other hospice fundraising events coming up in Greater Manchester, please visit www.sah.org.uk or call 0161 498 3631.

Pictured top (left to right): Tom Smart, Gabbie Fenner, Sophie Daine, Kerry Hart, Elizabeth Lee, Lauren McGarry, Danielle White and Yvonne Child
Comments