Here's the latest instalment of our regular feature, where we hand-pick a selection of films showing at our only cinema, Vue Altrincham.
Film fan Mark Rocks takes you through them…
For full showing times and to secure your tickets, visit: https://www.myvue.com/cinema/altrincham
Out This Week
Atomic Blonde (15)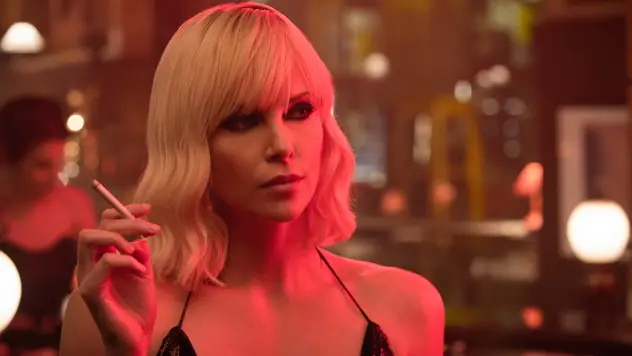 Think female John Wick and you basically have Atomic Blonde, only this time hot on the heels of movies like Wanted, Wonder Woman and Lucy – a growing franchise of female-led action films in which Charlize Theron's Lorraine Broughton looks set to storm in as the latest instalment of 'strong independent woman kicking ass'.
MI6 Agent Lorraine Broughton is dispatched to Berlin on the eve of the Wall's collapse to investigate the murder of a fellow agent, take down an espionage ring, and in general cause brilliantly dramatic mayhem – all to the background of some sultry neon lights and classic 80s hits. What more could you want?
It doesn't seem unreasonable to say that Atomic Blonde is set to be a box-office-breaker with Academy Award-winning Charlize Theron heading up a solid cast that includes James McAvoy, Bill Skarsgård and Sofia Boutella.
Out next week
The Dark Tower (12a)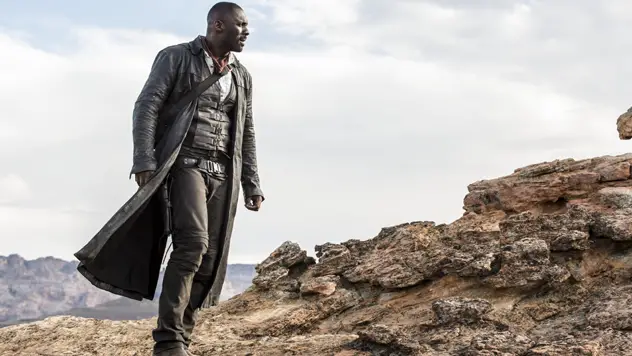 Despite being quintessentially known for being a maestro in the horror genre, author Stephen King has also occasionally dabbled in the world of fantasy stories. One of the better-known of these genre diversions from the man behind The Shining and Carrie, is The Dark Tower series – a part fantasy/part western tale following 'The Gunslinger'. With a die-hard following behind it, there's been talks of a movie adaptation for years now and as of next week, we finally have one.
Taking the holster of The Gunslinger in this live action adaptation is actor Idris Elba, who must team up with an 11-year old adventurer to seek the mystical Dark Tower, before a sinister, ageless being known as the Man in Black (Matthew McConaughey) finds it first.
Set in a bizarre Old West-style dimension and packed to the brim with monsters, The Dark Tower seems set to appeal to fans of westerns, fantasy films and the two stellar leads involved. We're yet to see if the movie can capture the magic of the book series, but either way – it'll be a fun journey to jump aboard.
Last Chance to See
War for the Planet of the Apes (12A)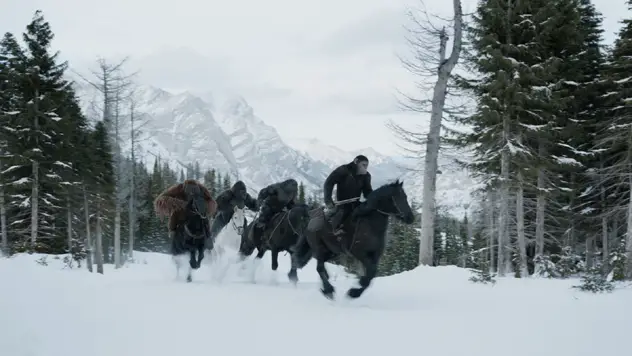 It looks like we're all going ape this year for the best high-budget, highly-loved ape classics – and from supersized Kong to super-intelligent Caesar, this year has not disappointed. Cue War for the Plant of the Apes as the latest instalment in the ape reboot season to swing into cinemas.
We may look back and crave the days where Caesar was a baby nestled in James Franco's arms, but sadly the ape v man war is in full fledge and in the third movie of the fan favourite, there's no room for nostalgia. Humans, led by a crazed and cold-blooded colonel (Woody Harrelson), have decided that extermination is the only option. Usually cool, calm and collected Caesar can't take any more. Enter mission-driven and hate-fuelled Caesar out to avenge his fallen friends and family.
The Planet of the Apes franchise has been one of the only reboots to be so successful for a reason and this summer's latest addition shows exactly why – led by the extremely talented Andy Serkis as Caesar, the action is on point, the characters inspire love and hatred, and the plotline strengthens at every turn. Don't miss out on your last chance to watch it!
Family Favourite
Captain Underpants: The First Epic Movie (U)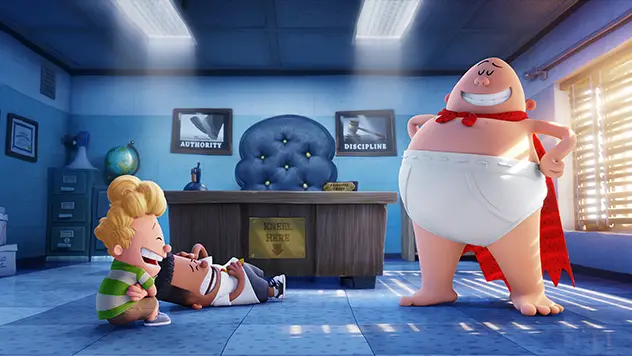 There's actually a large selection of family friendly films currently showing at Vue Altrincham. Between Pixar's Cars 3, minion madness in Despicable Me 3 and the more-than-polarising Emoji Movie, there's not been a better time to catch animated films at the cinema. However, among this one hero is here to stand out. He may not be the hero we deserve, or even necessarily need, but Captain Underpants is here none-the-less.
Based on a series of children's books by Dave Pilkey, Captain Underpants is about two comic-book loving kids (Kevin Hart and Thomas Middleditch) who hypnotise their headmaster (Ed Helms) into the titular brief-baring superhero. Despite being prime material for their comics, Captain Underpants turns out to be a bit daft and lacking any actual powers certainly doesn't help. But, with a villain secret working in the faculty, he might be the only hero for the job.
Of course the humour is going to be a little on the low-brow side but it is a movie called Captain Underpants. Still, this Dreamworks comedy actually has won critics over with it's silly charm and wacky animation.
Coming Soon
Rough Night (15)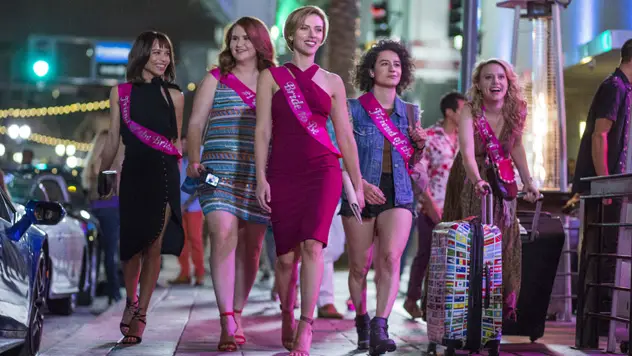 In desperate need for a girl's night out? Well in a few weeks, grab your fave gals for a trip to the cinema as we see the release of raunchy riot Rough Night.
College friends Scarlett Johannsson, Kate McKinnon, Jillian Bell, Ilana Glazer and Zoe Kravitz are off to Miami on a wild bachelorette party the weekend away. However, when the drinks start flowing and the party gets a little too hard, the girls discover that they have a dead male stripper on their hands to put a very, grim downer on their weekend.
For fans of Bridesmaids and Bad Moms, this girl's party is probably best watched in their company of your besties with a couple of bevvys in hand.
For full showing times and to secure your tickets, visit: https://www.myvue.com/cinema/altrincham
Comments