Greater Manchester Police has called on people to respect the lockdown rules over the Easter weekend after revealing it was called out to over 10 house parties in Altrincham last weekend.
The force said there were 1,132 coronavirus-related breaches reported in the whole of Greater Manchester on last Saturday and Sunday.
That number included 494 house parties, 166 street parties, 122 'group gatherings for sporting activities', 173 park gatherings and 112 cases of anti-social behaviour.
The bulk of the breaches were outside the Altrincham area, but at least 10 of the house parties were in Altrincham and a smattering of other gatherings.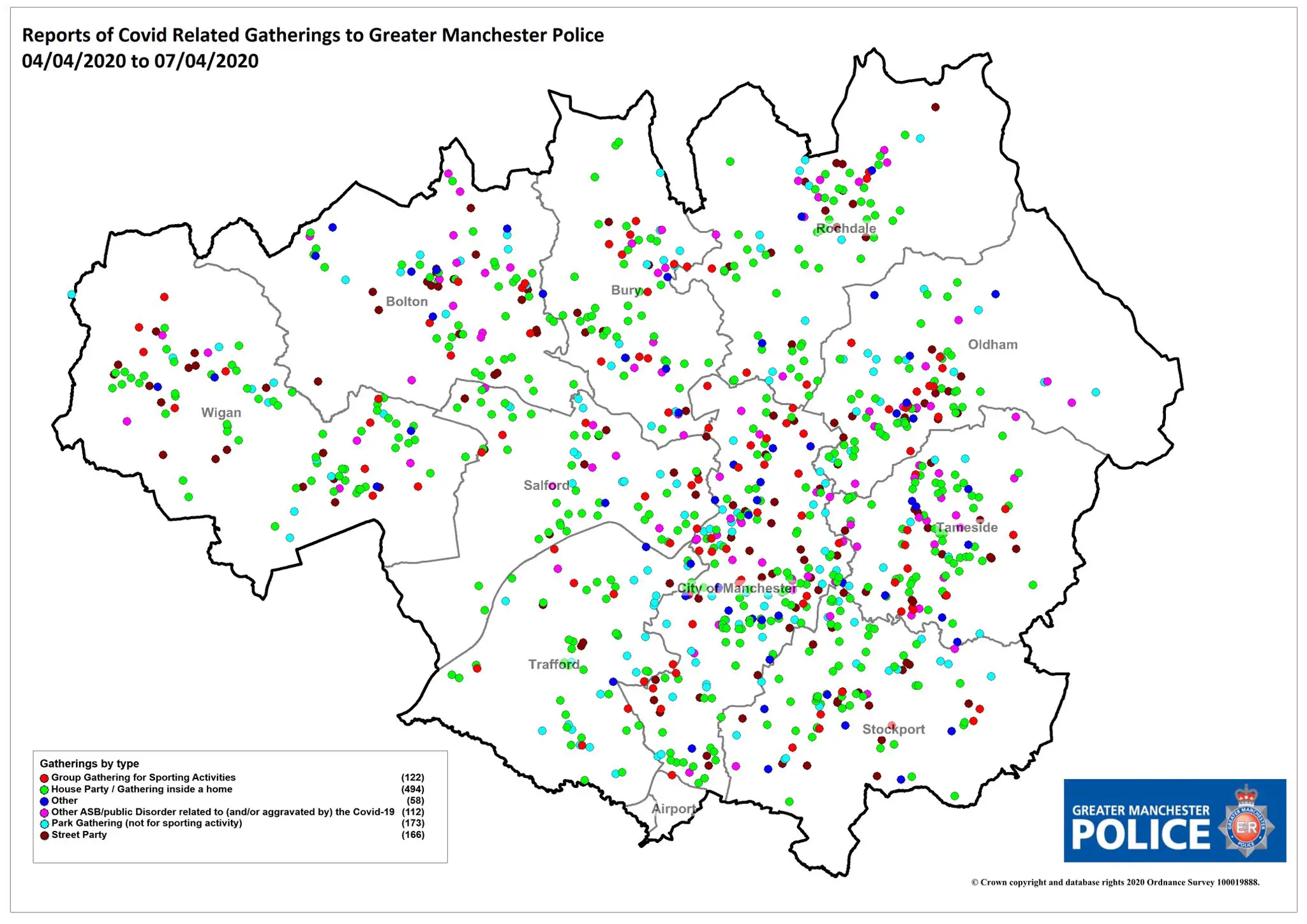 GMP has already confirmed that its officers attended Stamford Park in Hale on April 5th after reports that families had entered the park's closed areas.
Chief Constable Ian Hopkins said: "We understand the desire people will have to spend time with family and friends over the Easter period; however it is vital that we follow the Government guidelines. We must do this to protect ourselves, our families, our communities and the NHS by preventing the spread of this highly contagious infection.
"GMP and other emergency services are doing everything we can to play our part to protect you and your loved ones, but we need to get through this together, as a community. So we ask that you do your part too and follow the Government's instructions."
Comments