The Altrincham tip reopened this morning with over 40 cars waiting at 8am – but some drivers were turned away after attempting to flout the new stringent rules designed to protect the health of staff and residents.
The Woodhouse Lane recycling centre, off Sinderland Road, has reopened for the first time since the coronavirus shutdown on March 24th.
Most users observed restrictions which allowed only cars with registration plates ending with even numbers to access the site.

Several vehicles with odd numbers – permitted to use the tip tomorrow – failed in their attempt to flout the instructions while staff enforced a strict policy of bagged general waste only for disposal.
That rule meant some drivers had to turn back after trying to dispense with items such as cardboard, suitcases and electrical items, including a vacuum.
More than 40 cars were in the queue when the gates opened at 8am, with the first arrival an hour beforehand. The centre, operated by Suez, was only open to Trafford residents who could present a proof of address.
The moment the tip reopened this morning for the first time in five weeks:
A traffic control system was working smoothly with social distancing measures in place. Only a handful of cars were allowed on to the site at any one time. Vans were not allowed, even if under the two-metre height barrier and the site is currently unable to recycle waste.
Meanwhile, the recycling centre on Chester Road, Stretford, remains shut because of Covid-19.
One resident, from Hale, said: "I've been struggling in the last few weeks because I've had so much rubbish and didn't know where to put it. My car is loaded with about 10 bags of household waste. I've got three kids at home and must admit the lockdown is getting monotonous."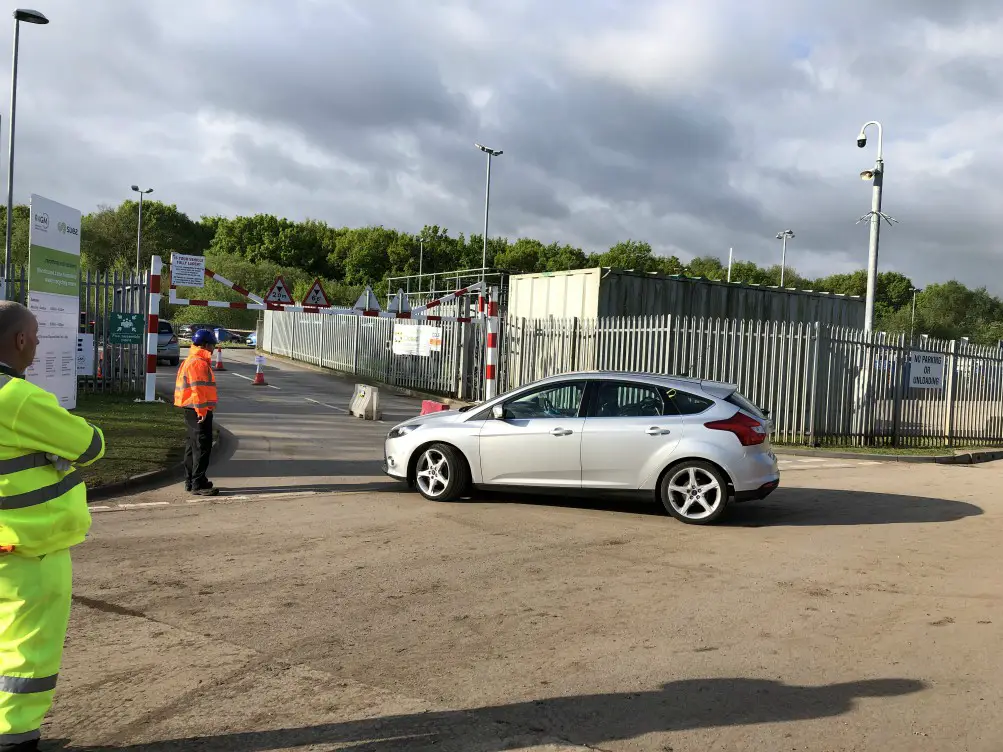 The access system means car number plates ending with even numbers are allowed on certain days; number plates ending with odd numbers can use the facility on other dates.
The dates are:
Week 1
Even – May 2, 4, 6, 8  Odd – May 3, 5, 7
Week 2
Even – May 9, 11, 15 Odd – May 10, 12,13, 14
See www.recycleforgreatermanchester.com for more information.
Comments