Since the start of the coronavirus pandemic, Altrincham's Community Response Hub has been helping local residents; anything from delivering food parcels and shopping for elderly residents to picking up prescriptions and calling people isolating in their homes.
The Altrincham Response Hub is one of six centres across Trafford (the others are in Sale, Stretford, Partington, Urmston and Old Trafford) which are supported by a partnership of local charities, community and faith groups, Trafford Housing Trust and Trafford Council.
The Altrincham hub is run in collaboration with Altrincham Baptist Church, which manages the Hub Community Centre on Pownall Road near Sainsbury's, and the service is provided by church staff and a fantastic group of volunteers.
Its operations manager is Sarah Hayes, 45, who explained why it had been a lifeline for vulnerable people during the pandemic.
"The Hub Community Centre building is owned by Trafford Council but has been run and resourced by Altrincham Baptist Church for 12 years now," she said.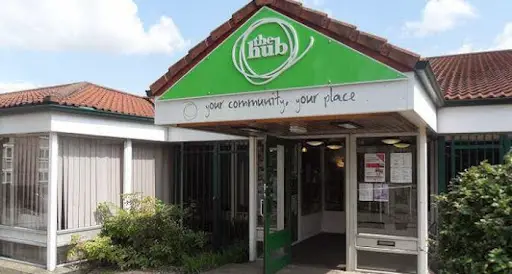 "It's become a really bustling centre for all ages, with toddlers groups, classes for seniors, a little café … often we would have over 100 people a day through the door.
"But when Covid-19 arrived, that of course all changed, and within days of the lockdown being announced, we were approached to see if we could reinvent ourselves as a Community Response Hub.
"So overnight our whole operation changed, and instead of being full of people our space became full of food, and we put the call out for existing and new volunteers to come and help us serve the community in a completely different way.
"The pandemic had forced the food banks to close in their usual venues, and instead we began distributing their food parcels. We were also approached by people who did have the means to buy food, but couldn't go out themselves and did not have friends and family nearby or the ability to access online shopping, so we did their shopping for them and collected essential prescriptions."
Hayes said that almost as important as food deliveries was just making contact with people who would otherwise go weeks without any other human contact.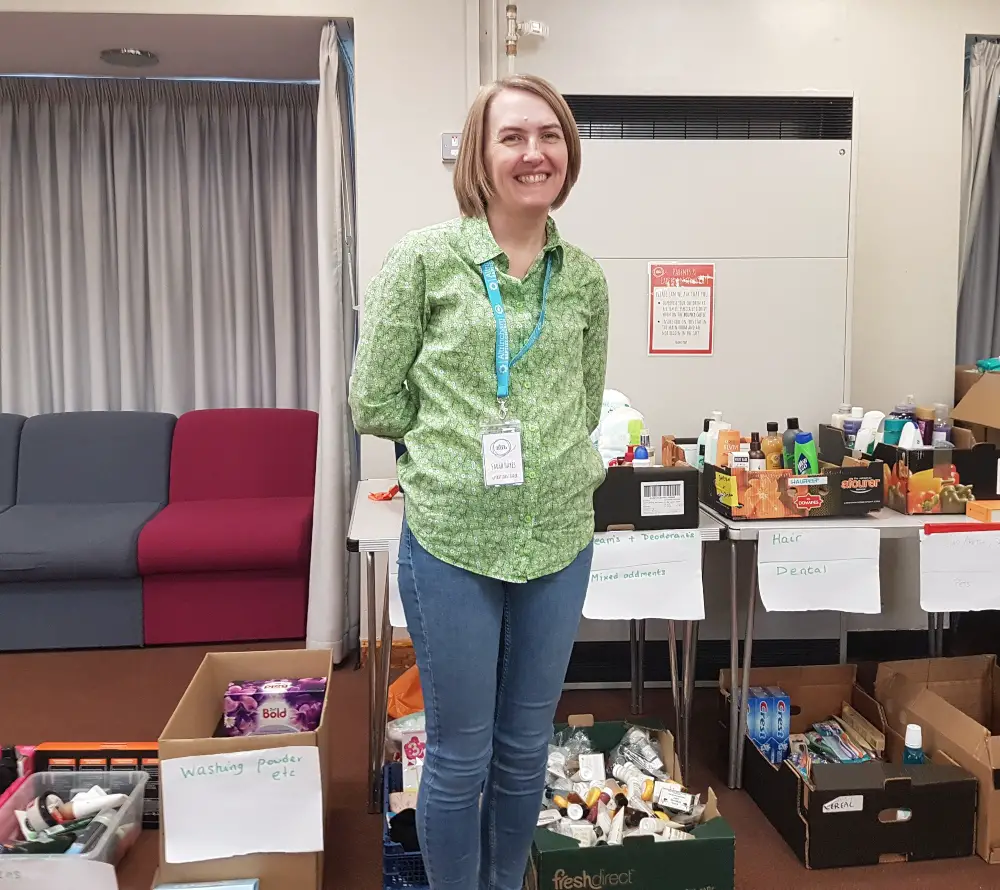 "People might think that Altrincham, as a relatively wealthy area, might not have much demand for this kind of help, but at the start of the pandemic we were inundated with calls from people needing support," she said.
"Some people needed that initial support but were then able to make their own arrangements. Others found us and still need us on an ongoing basis so now have regular help. We are still getting new calls – sadly as jobs are lost, savings dry up and as debt builds people can find themselves in quite tough situations. Others struggle with the ongoing isolation – which can be crippling regardless of an individual's financial situation.
"We basically went from a community centre to a food distribution centre in a week and since then, as guidance has changed, we have had to keep adapting to ensure our volunteers are operating safely and our users get the right support."
Hayes said that despite its challenges, the work had been rewarding.
"You can feel the relief when people realise there is someone out there to help them. Some of the things we do may seem small but they make a real difference. It's actually a great privilege to be able to get involved and do your small bit."
Altrincham Community Response Hub currently has a pool of 40 volunteers.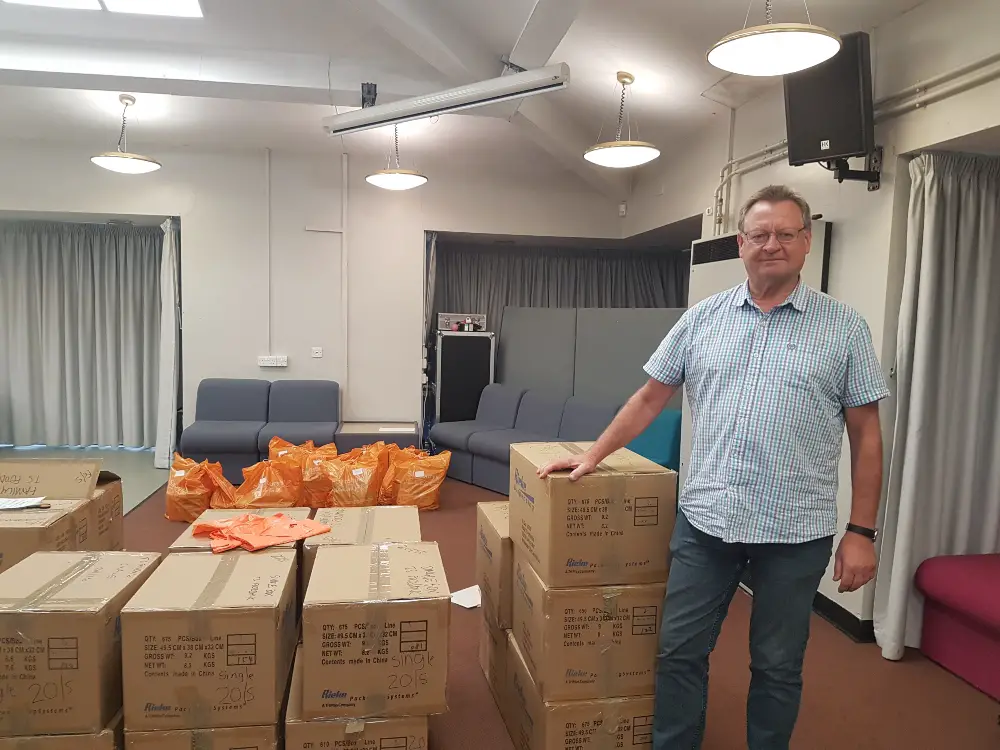 One of their most committed members is Barry Axon, 63.
He explained: "I was already a volunteer at the Hub – doing maintenance, gardening and just helping out with whatever was needed. Now my responsibility has switched to food – receiving deliveries, making up food parcels and doing individual shopping for people who need specific items.
"It's different. Before the place was always full of life, whereas now because of social distancing we only have four people in the building at a time. But the camaraderie and team spirit has remained, and I love being involved – it's an honour actually.
"What is really motivating is the way the whole team is working together with the same aim – to try to help people who really need it. With voluntary work, you have to mean it. You have to be committed. You've got to turn up and want to do it and if it's a chore you won't be any good at it. During this crisis I've seen the best in people and I'm glad I've been able to a part of it."
As the impact of the pandemic continues to be take effect, the future for the Response Hubs is uncertain – but the need remains high.
With this in mind, Trafford Housing Trust, in partnership with Trafford Council and on behalf of a host of voluntary organisations and small frontline charities, has launched the Trafford Crisis Fund, which aims to continue the work of the Response Hubs in their communities, and gives local businesses and individuals an easy way to contribute to their efforts.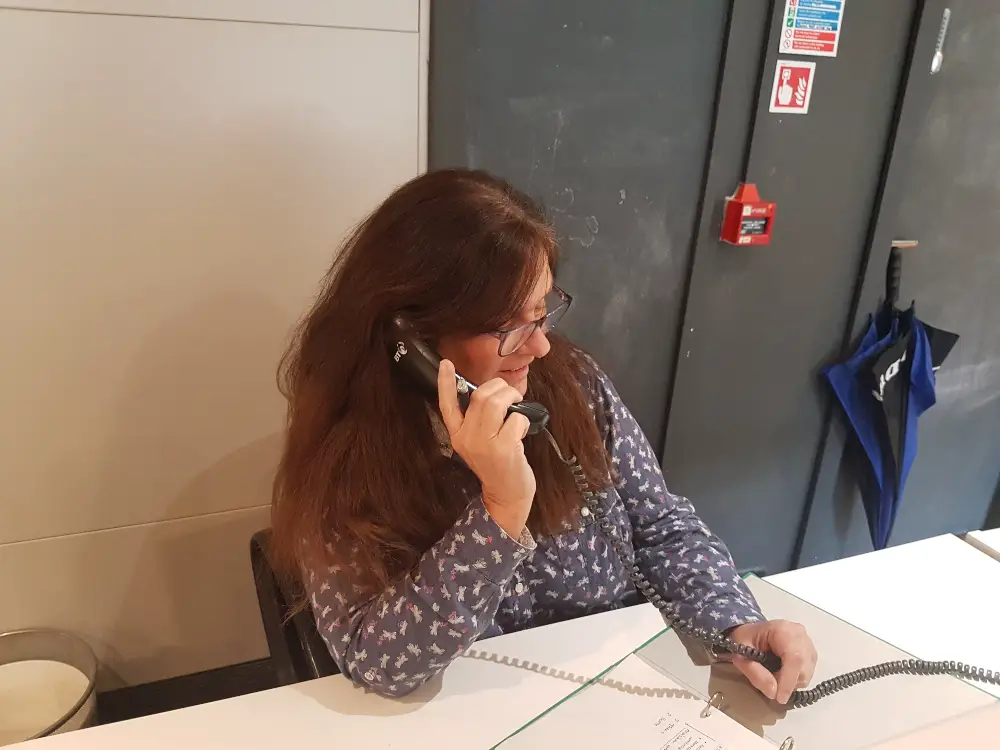 Anyone can donate, and organisations interested in fundraising via sponsorship or team challenges can set up their own area within the Just Giving page to watch their tally rise.
Aileen Edmunds, Head of Development at Trafford Housing Trust, describes the difference the Hubs have made and – with the support of the fund – will continue to make.
"As this pandemic bites and more people lose their income, run out of savings or whose mental health may take a turn for the worse, we need to come together to make sure we can sustain this vital support for our friends and neighbours. So much of this service rests on tiny local charities and their staff and teams, who need basic funding for nappies, food parcels, petrol, and other costs, in order to keep running.
"This is why, on behalf of the people of Trafford, we have launched a campaign to help raise enough funds to sustain the Community Response through the coming months. Centralising the fundraising for all these groups is designed to put 100% of the funds raised frontline, without the administrative burden for the groups who are working so hard to help people in need.
"We hope people in Altrincham and across the borough will be motivated to contribute to help those on their doorstep so this important effort can continue."
To contribute to the Trafford Crisis Fund, visit this page
Comments