Trafford is to be released from Greater Manchester's lockdown measures after the government ignored Trafford Council's request for restrictions to stay in place for at least another week.
Trafford Council leader Andrew Western confirmed that the government has "decided to overrule the Council and lift restrictions in Trafford", with an official announcement due later today.
But he added: "Nobody in Government has bothered to discuss this with the Leader of the Council or explained the reasoning for this decision to anybody within the Council, and we reiterate our support for the position advocated by our Director of Public Health."
Cllr Western said it was his view that there should be "evidence of a sustained reduction in Trafford's infection numbers" before restrictions were lifted.
Tighter rules were introduced in all Greater Manchester boroughs on July 30th to help stop the spread of Covid-19 after concerns that the virus was being spread between households.
Western said that "in the interests of public safety" the council had requested "another week or two of local restrictions", pointing to the return of schools next week and a slight increase in the rate of infection in Trafford in recent days.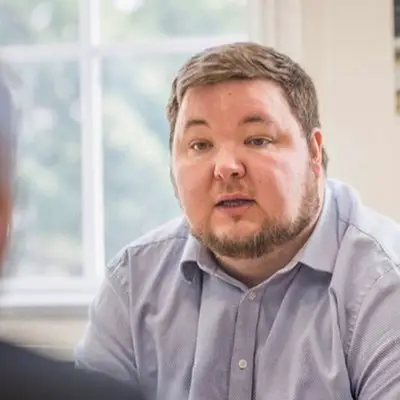 Indeed he said that the current rate of 21.1 cases per 100,000 people remains "almost twice the national average rate of infection of 11.7", and that cases had been reported in all 21 electoral wards in Trafford in the last fortnight.
While he admitted that some would consider the council's approach to be "overly cautious", he said the view was that it is "slightly premature" to lift restrictions relating to households.
He said the government's overruling "makes a mockery of the claims of locally led decision making and once again shows that local government is being ignored in spite of being on the front line of this crisis".
He added: "Consistently the Tories have undervalued and underfunded our work in leading the response to the pandemic: now it is clear that we are left unheard as well.
"This is incredibly disappointing and it is impossible not to think it is a political move following the changes to local decision making processes announced last week which gave a key role to MPs. This was a recipe for disaster given that many of them have themselves acknowledged that they do not have access to the expert public health advice councils do, and until that point had been nowhere near the civic response to this crisis."
Cllr Geraldine Coggins, Leader of the Green Party group on Trafford Council, said it was "hard to justify" lifting the restrictions in Trafford alone.
She said: "We have to listen to the public health experts. For now the evidence suggests we should stay in restrictions and review in about two weeks."
"The way that people live, move around and work in Trafford makes it particularly hard to justify having different restrictions in different areas.
"We are at a delicate point with the opening of schools coming up. Changing things now could undo the benefits of the last few weeks.
"Like many people, I'm worried about the effects on people's jobs. But the economy of the area will surely benefit most in the medium-long term by keeping the population safe."
Cllr Nathan Evans, Conservative leader on Trafford Council, said it was "great positive news".
Comments