The number of people in the Altrincham area who died from Covid-19 in January was a third of the total recorded in April 2020.
New data released by the Office for National Statistics has revealed that 13 people in the Altrincham area – which includes Hale, Bowdon, Broadheath, Hale Barns and Timperley – were recorded as having died in January with Covid as the main underlying factor.
While that is a tragically high number, it is actually only a third of the total to have died from coronavirus in April 2020, the deadliest month so far, when 39 passed away.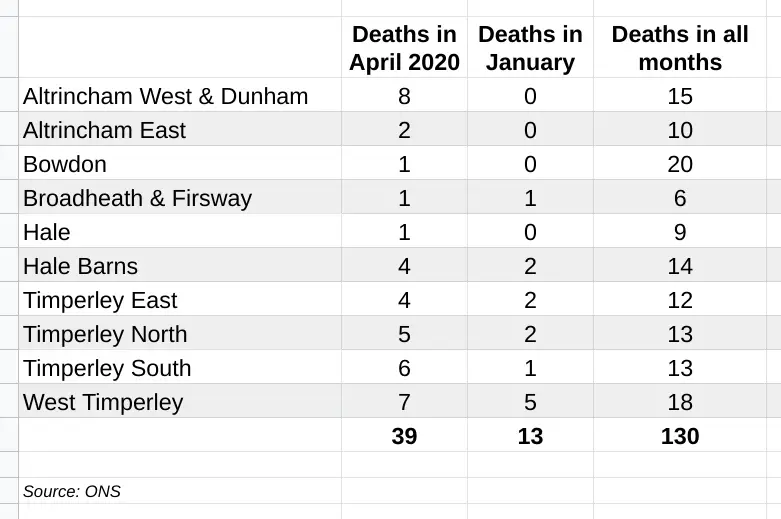 It was also only one more that the figure for December 2020, suggesting there was not a significant spike related to the relaxing of restrictions on Christmas Day.
Overall, the figures show that coronavirus has now cost a total of 130 lives in the Altrincham area.
You can search on the map by postcode here.
Comments