Altrincham got back to business yesterday with shops, gyms, coffee shops, pubs and restaurants opening for the first time this year.
There was a definite buzz in the air as non-essential shops, salons and hairdressers were allowed to fully reopen for the first time since December, while pubs, restaurants and coffee shops could serve customers in outdoor seating areas.
While businesses have felt the brunt of the latest lockdown, managers and staff were upbeat on their return to the high street.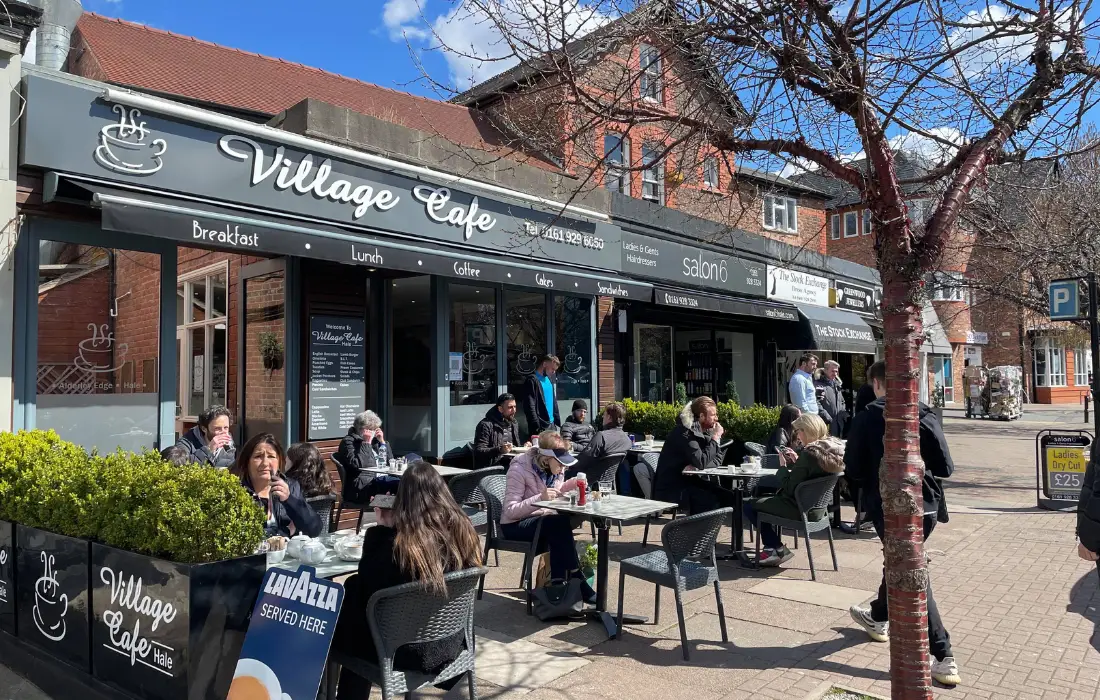 Customers flocked to Altrincham throughout the day, making the most of the latest relaxation of restrictions.
Altrincham Today took a walk into Altrincham and Hale and caught up with different businesses on a momentous day.
Cheshire Tap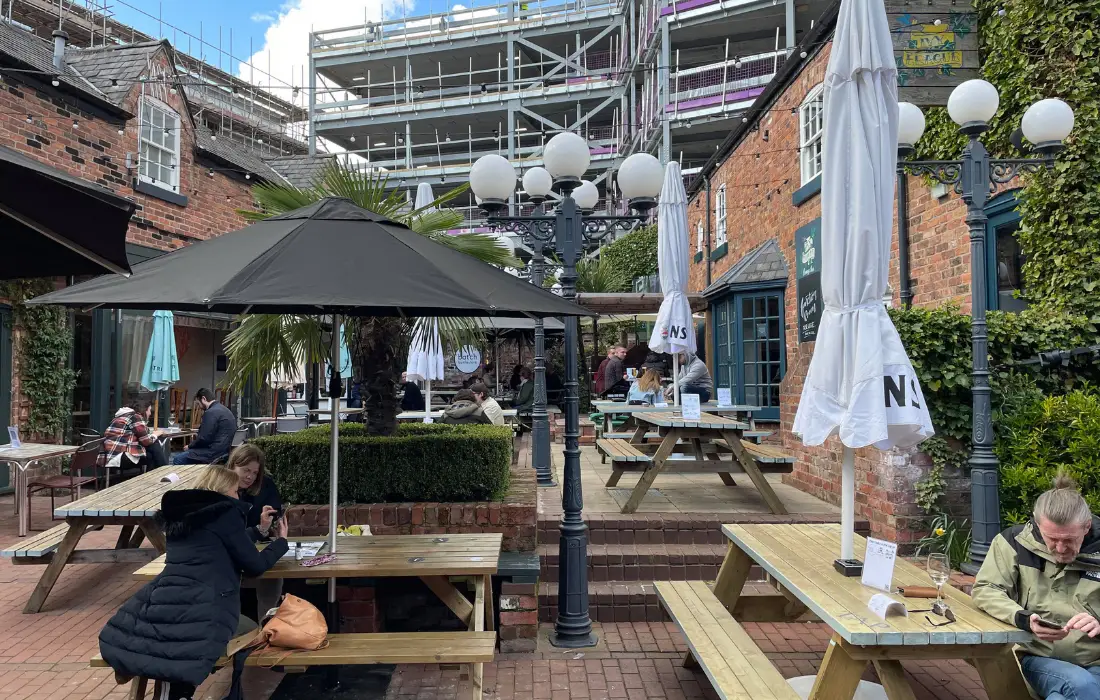 Since its arrival to King's Court in 2016, the Cheshire Tap has been a hit with Altrincham pub-goers, offering a mixture of specialist beers, ales, cocktails, wine and spirits.
The Cheshire Tap has a large outdoor seating area, fitted with a canopy and recently built-in heaters.
On opening for the first time since October, Chris Joyce, manager of the Cheshire Tap, said: "I'd like to give a warm welcome to all the customers, both old and new.
"It's great to see people again. We're all ready to go and since we've opened it's not stopped."
Chris added: "We've even had people knocking on the door for a beer at half 9 this morning!"
Altrincham Market
From Monday morning, Altrincham Market was swamped with customers. Queues for a table stretched around the premises, and by lunchtime its renowned convivial atmosphere was in full swing.
Jake Atkinson, general manager at Altrincham Market, said: "We're not usually open on a Monday but we did today just because we can.
"We've been full all day. We're not taking any bookings so it is the same as usual."
Jake added: "Everyone's in a really good mood. We've been making sure everyone is socially distancing. All the staff are happy to be back."
The Elk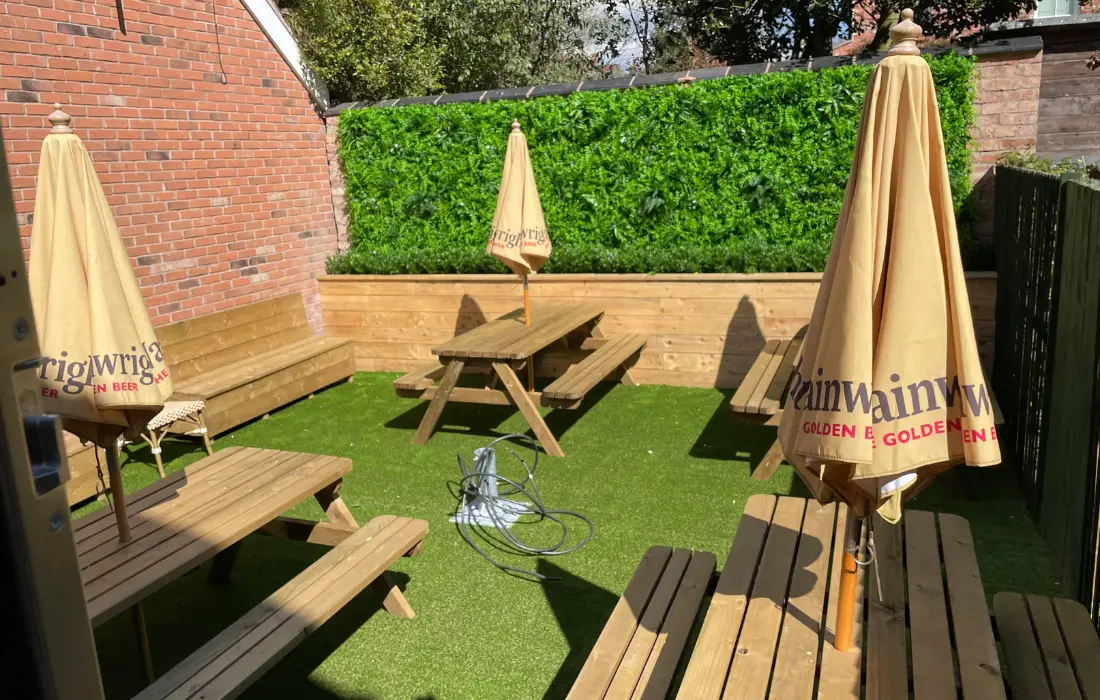 From Thursday, The Elk bar will be opening its new beer garden, so local people can bask in the sunshine with an alcoholic drink before the weekend.
Alex Dunne, owner of The Elk, said: "It's good to see the customers and welcome new ones.
"It's great to see some life in the village at last, with some good weather hopefully."
Alex added: "We have put tables out at the front, we have a licence from the council now. They won't be bookable, so they'll only be available on a first come first serve basis."
The Strength Collective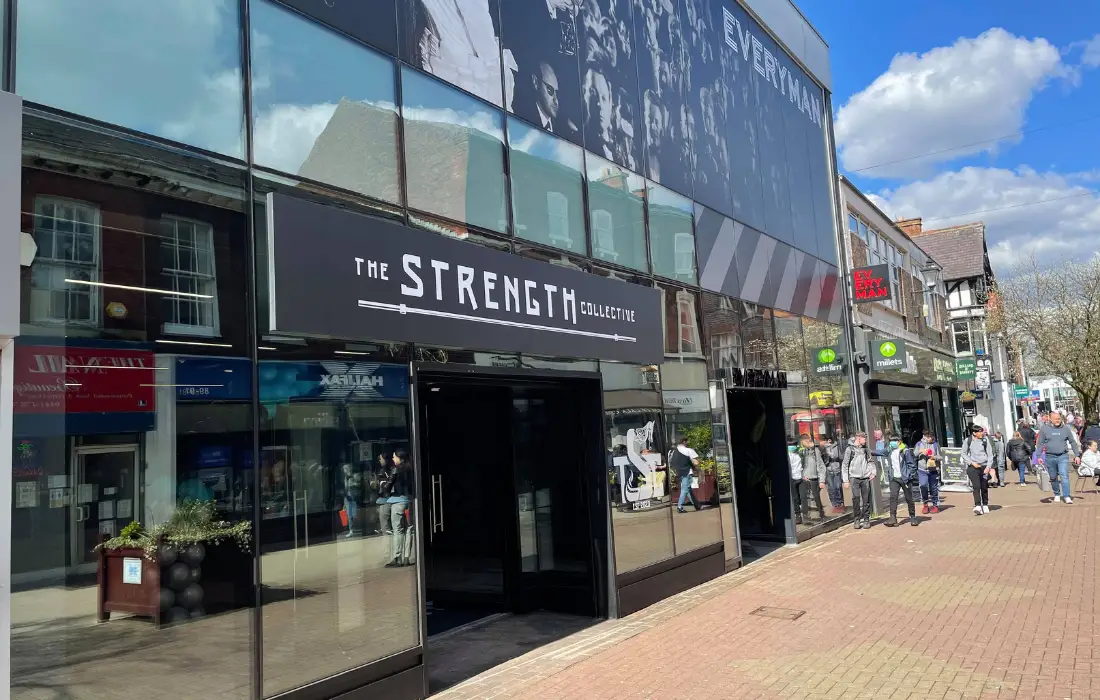 After signing a lease for the George Street site in December 2020, The Strength Collective gym finally opened its doors for the first time to members of the public.
All the staff we spoke to were beaming with enthusiasm. Dana Huggins, manager, said: "The opening has passed all our expectations – our first customer arrived at 5:45am.
"We did well on the presale and we've already had people come by taking advantage of the day passes for five pounds to try it out," said Dana.
Barber Barber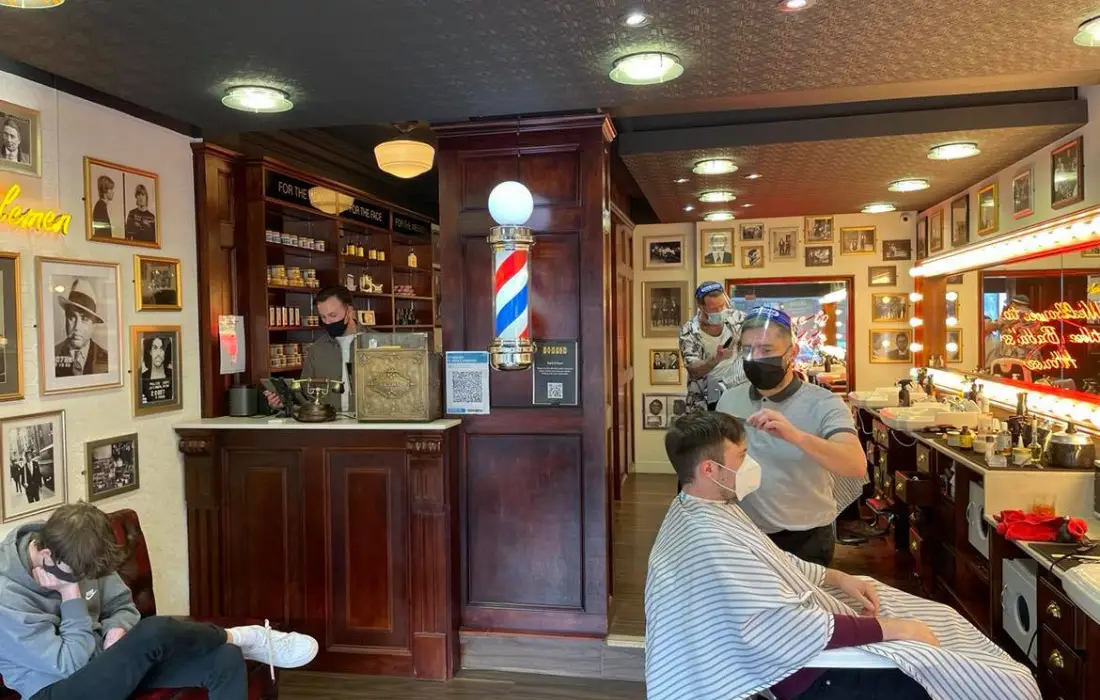 One of Hale's many upmarket barber shops opened its doors once again.
Its staff are preparing to work extra hours to offer its customers their first haircuts of 2021.
Rhys Fisher, manager, said: "We're already fully booked for the rest of the week."
"It's our third time back after a lockdown, so we had everything in place such as PPE, so it was just a case of picking up where we left off."
Gran T's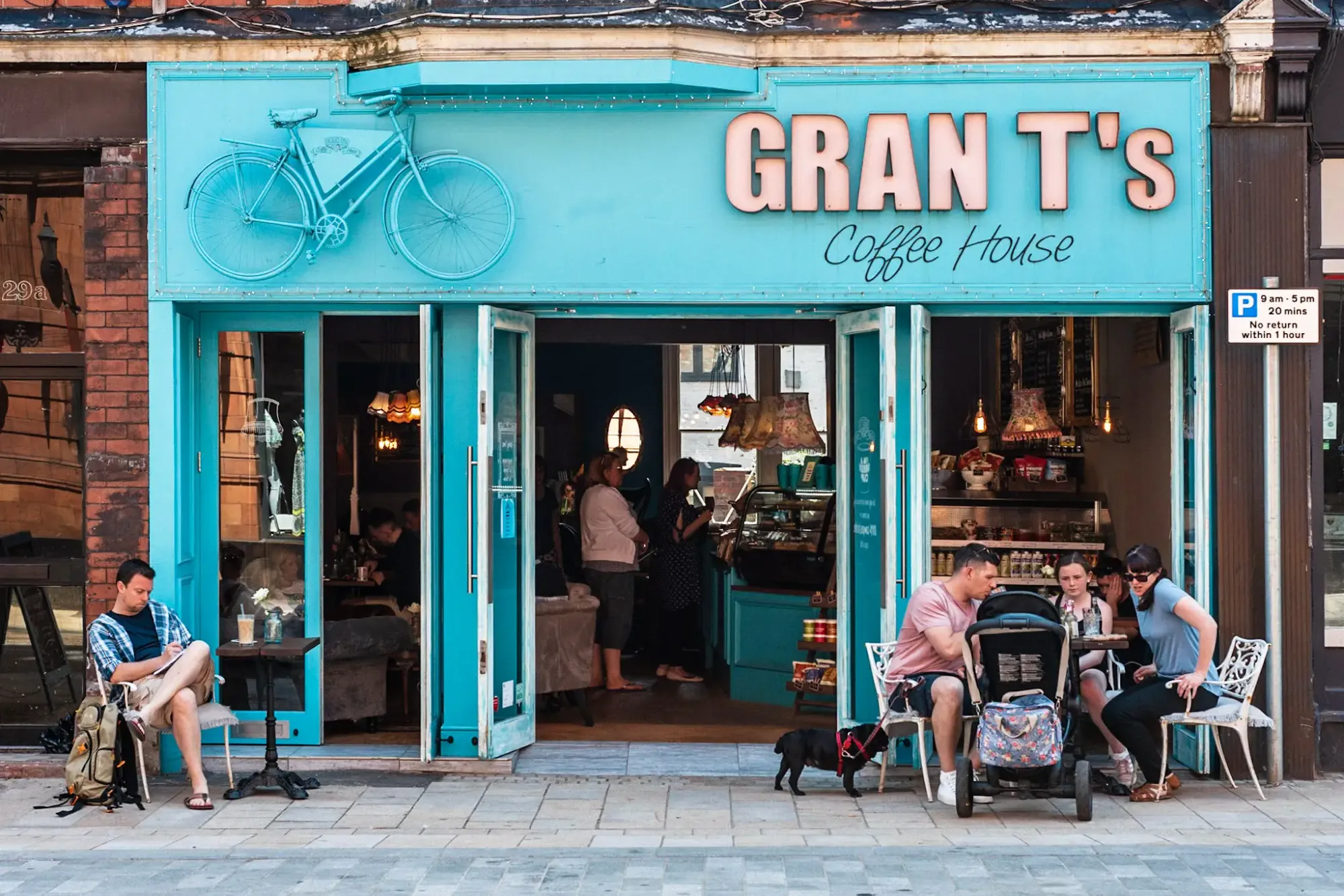 One of Altrincham's most distinctive and popular coffee shops welcomed customers to its outdoor seating area after four long months.
Chris Taylor, manager from Gran T's, said: "It feels really positive to see the community come back to life and to see so many businesses working together.
"It's been great to see life outside of the building, with people walking down the street and getting back into Altrincham."
Piccolino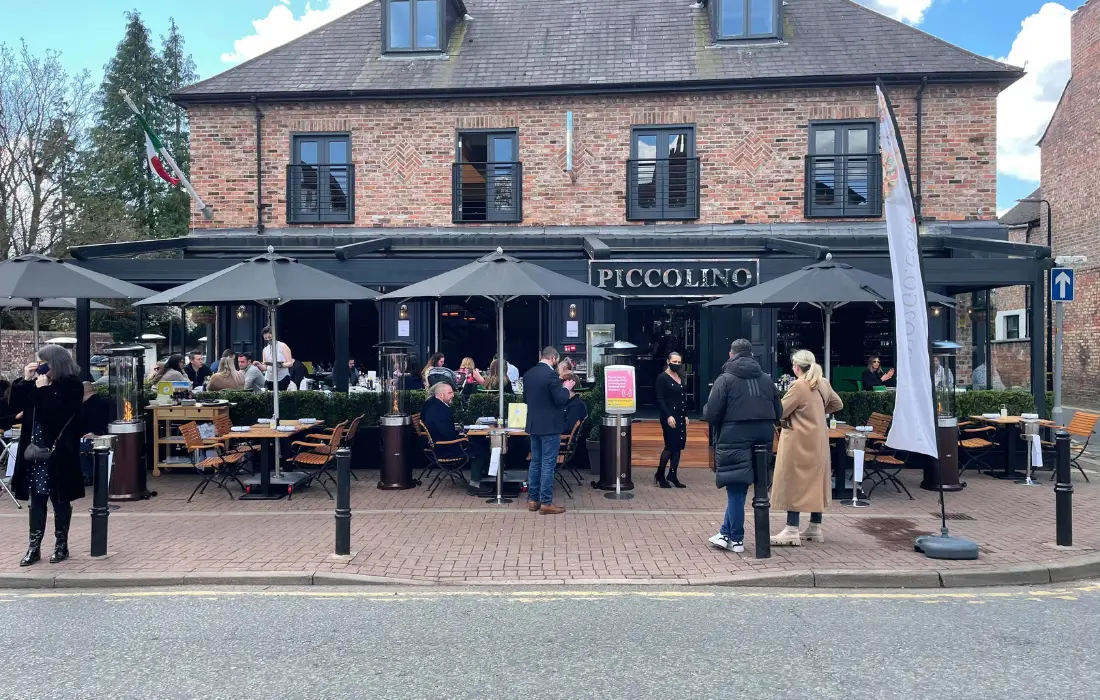 Bookings have continued to pile in for one of Hale's many excellent Italian restaurants. From lunchtime onwards its 20 outdoor tables were full of customers enjoying food and wine.
Although Piccolino acted as a takeaway service during the winter lockdown, managers and staff expressed their relief at seeing customers walk through the doors.
Valeria, the head manager at Piccolino, said: "Bookings are crazy, we've been fully booked all week. Our first four weekends are fully booked – Friday, Saturday and Sunday.
"During lockdown we have been doing our takeaways. Every time we saw our regulars, we missed them, that social contact. I didn't realise how much I missed it until today."
For more coverage of reopening day, see our Facebook page
Comments